Police Blotter, November 21 – November 27, 2023, Print Edition
News Based on facts, either observed and verified directly by the reporter, or reported and verified from knowledgeable sources.
We are part of The Trust Project
County Police/Mount Kisco
Nov. 11: Police received a 911 call at 3:15 p.m. reporting that a woman had been shot inside an apartment at 50 Barker St. The caller falsely claimed that he shot the woman and was armed with a gun. Multiple patrol and Emergency Service Unit officers responded and made verbal contact with several people in the apartment. They were directed to exit into the hallway one by one, and they stated no shooting or other incident had occurred. When all observed occupants were out, officers entered the apartment and searched it to confirm that the 911 call was a hoax, or so-called "swatting incident." The incident has been turned over to detectives for further investigation.
Nov. 13: A resident arrived at the Green Street precinct at 1:48 p.m. to report that she has been having an ongoing parking dispute with her upstairs neighbor. She reported the man began banging on the floor of his apartment about 11:30 p.m. the night before, creating a disturbance. She asked for a report to document the incident, and was advised to contact police again if the problem persists.
Nov. 13: A village employee contacted police at 2:40 p.m. to report that someone had attempted to change the financial institution that he uses for direct deposit of his paycheck. The request was flagged as suspicious by village financial officials who contacted the employee to determine whether the request was legitimate. A report was taken and the matter was turned over to detectives for investigation.
Nov. 15: A resident reported at 2:50 p.m. that her car was "keyed" while it was parked for several hours on Smith Avenue. An officer observed a long scratch had been made on the driver's side of the vehicle. The vehicle and the incident could not be seen on any video surveillance in that area.
Nov. 16: A woman reported that her car was damaged by a hit-and-run driver at 9:30 a.m. while she was stopped at Moore and Lexington avenues. She pulled into a parking lot after the incident but the other vehicle fled. A security camera at a nearby business may have captured the incident. Officers were awaiting access to the footage.
Croton-Harmon Police Department
Nov. 5: A Farrington Road resident reported getting into an argument over some garbage cans in front of her house with a neighbor at 11:13 p.m. The caller reported that shortly afterward, her neighbor gave her the finger and made a social media post about her. Patrol was dispatched and spoke with both parties and advised them to cease contact.
Nov. 10: Report of a past larceny at ShopRite on South Riverside Avenue at 6:20 p.m. Patrol responded and took a report. The following day patrol was able to develop a suspect, who was arrested, processed and released.
Nov. 11: A Grand Street resident reported at 12:56 p.m. that his neighbor's children destroyed his signs that he placed near the sidewalk. The caller told the children not to touch the signs, and proceeded to speak to their mother about it. The complainant stated that his neighbor slammed the door in his face and stated that she would call the police if he spoke with her children again. The caller requested the incident to be put on record.
Nov. 11: A resident reported at 3:52 p.m. that a Spanish-speaking male called and spoke a few words before hanging up the phone. The complainant reported that the call came from a Grand Street address. Patrols were dispatched and reported a possible domestic dispute and that they were interviewing the involved parties. One party was arrested and charged with obstruction of breathing and harassment. The suspect was processed and remanded to Westchester County Jail in Valhalla.
Kent Police Department
Nov. 13: Child Protective Services (CPS) contacted police at about 11 a.m. regarding an active child abuse investigation. Detectives and CPS interviewed the child's mother and a male adult about serious injuries sustained by a five-year-old child. The man was taken into custody and processed at headquarters for second-degree assault and endangering the welfare of a minor. The suspect was arraigned and released to appear in town court at a later date.
Mount Pleasant Police Department
Nov. 10: Police responded to a call regarding unwanted male party on the JCCA campus in Pleasantville at about 12:30 p.m. The subject was carrying a backpack and walked past the security booth. He was on campus for an unknown period of time when a longtime staff member observed him traversing the grounds and recognized him as a former student that had last lived at the facility about 10 years ago. The staff member advised the subject that he needed to leave the campus, which he did without further incident. Arriving officers contacted the subject as he was exiting the campus. JCCA senior staff advised that the agency preferred criminal charges for the man, a 32-year-old Yonkers resident. He was taken into custody for third-degree criminal trespass, a Class B misdemeanor. The suspect was in possession of a fixed blade kitchen knife found in his backpack. Officers secured the knife and the man was released on a desk appearance ticket.
Nov. 11: Police located a vehicle at about 6 p.m. that was alleged to have been involved in sales of cannabis vape products to minors. A lawful traffic stop was conducted and the operator, a 26-year-old Harrison man, was charged with second-degree aggravated unlicensed operation and bypassing an ignition interlock device. Further investigation revealed narcotics, a quantity of THC vapes, which are legal to possess, and 14 Psilocybin candy bars, which are illegal. The Psilocybin bars resulted in a charge of second-degree crimination possession of a controlled substance. The defendant was arraigned in Mount Pleasant Justice Court on Nov. 12 and remanded to Westchester County Jail.
Nov. 11: Report of a possible burglary of an apartment on Broadway in Valhalla at about 7:30 p.m. Officers encountered a man walking northbound on Broadway that matched the description given by the caller. The man disregarded commands and began to run. He was apprehended by officers shortly afterward and detained while the investigation continued. The man, a 28-year-old Colombian national living in Queens, was found to be in possession of numerous items that were identified by the burglary victim and was subsequently arrested. He was charged with second-degree burglary and arraigned in Mount Pleasant Justice Court where bail was set at $5,000. The suspect was transported to Westchester County Jail after arraignment. 
Nov. 13: A 59-year-old Bronx man was arrested at about 2 p.m. at the Thornwood Town Center and charged with two counts of second-degree criminal possession of a forged instrument, a Class D felony. Police said the suspect attempted to access an individual's account using fraudulent documents. He was arraigned in Mount Pleasant Justice Court and remanded to the Westchester County Jail.
New Castle Police Department
Nov. 12: Officers responded to a Chappaqua residence on a report of a verbal domestic dispute between a husband and wife. Officers arrived on the scene and were able to mediate the situation. The incident was documented.
Nov. 14: Sometime overnight a vehicle was stolen from two separate homes in Chappaqua. Both vehicles were unlocked in the driveway with the keys left inside. One of the vehicles was recovered, but the other has not been located. The investigation is ongoing by detectives.
North Castle Police Department
Nov. 12: An anonymous caller reported at 3:01 p.m. that multiple boxes of what appeared to be brand new clothes was left on the side of Byram Lake Road just north of the intersection with Baldwin Road. The responding officer reported observed boxes with old clothes that appeared to be discarded. Boxes are off the roadway. The Highway Department was notified.
Pleasantville Police Department
Nov. 15: Multiple 911 calls reported an accident with injuries at 2:07 p.m. on Broadway at Church Street. Two ambulances arrived to take the injured parties to the hospital.
Nov. 15: At 2:14 p.m., a Sunnyside Avenue resident reported that his parked vehicle was struck by a passing car.
Nov. 16: A resident reported at 11:15 a.m. that while at the Starbucks on Memorial Plaza, she left her handbag behind. When she returned, an employee had set aside the bag and returned it to her but the wallet was missing. The matter is under investigation.
Yorktown Police Department
Nov. 16: A 24-year-old Yorktown man was arrested and charged with one count of third-degree burglary and two counts of third-degree criminal mischief, all felonies, in connection with four separate break-ins of the service building at Sparkle Lake over the past two years. Police said the suspect would break windows to gain unlawful entry to the premises. The suspect surrendered at police headquarters last Thursday and was processed on the above charges and arraigned before Judge Aviah Cohen-Pierson. The defendant was released on his own recognizance and is due to return to Yorktown Justice Court on Dec. 14.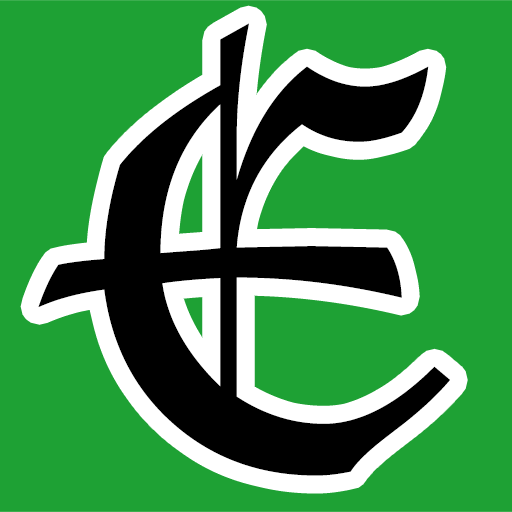 Examiner Media – Keeping you informed with professionally-reported local news, features, and sports coverage.