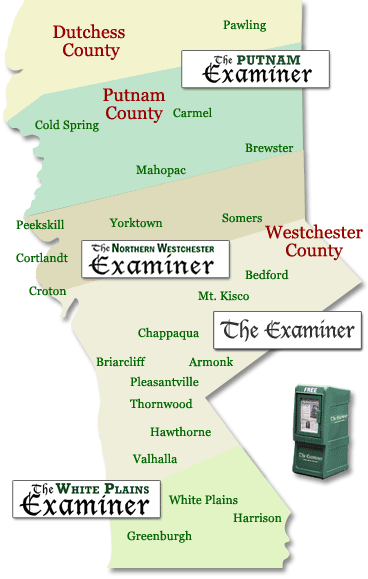 Examiner Media reaches out to readers who are committed to their community, eager to shop locally and support businesses advertising in their local newspaper. This very desirable customer is targeted in some of the most affluent communities.
Examiner Media's publications, The Examiner, The White Plains Examiner, The Northern Westchester Examiner and The Putnam Examiner, are available free of charge. The newspapers are distributed to hundreds of locations throughout the region each Tuesday and reach 25,000 readers.
Demographic snapshot:
The statistically most likely Examiner reader: Female. College educated. High income. Middle aged. Makes purchases based on advertising in the newspaper. Keeps publication for a week or more.
71.7% of Examiner readers frequently purchase products or services from ads seen in their Examiner newspaper, according to an independent study
34% of Examiner readers keep the newspaper for 1 to 2 days
19% keep it for 3-4 days
9% keep it for 5-6 days
38% keep it for a week or more
30% of Examiner readers have a household income of more than $150,000.
Under $25,000 2% of readers
$25,001 – $49,999 8 % of readers
$50,000 – $74,999 16% of readers
$75,000 – $99,999 20% of readers
$100,000 – $149,999 24% of readers
90% of Examiner readers are college educated, and a quarter have completed post-graduate work.
Some High School or Less 1%
Graduated High School 9%
Some College 33%
Graduated College 32%
Completed Post Graduate 25%
42% Male Readers – 58% Female Readers