Police Blotter, May 30 – June 5 2023, Print Edition
News Based on facts, either observed and verified directly by the reporter, or reported and verified from knowledgeable sources.
We are part of The Trust Project
County Police/Mount Kisco
May 21: An officer on patrol observed a man inside the mechanic's bay of a gas station and convenience store on the 600 block of East Main Street at 2:08 a.m. The man was then observed exiting through a glass pane that had been removed. A 20-year-old village man was charged with third-degree criminal trespass, a misdemeanor. County police had increased patrols around the business after an employee reported the previous night that a man had been trying to hide in the store's cooler.
May 22: An officer responded to an East Main Street business at 2:44 p.m. after an employee complained he was being recorded by a customer. Upon arrival, the customer advised that he had been in an argument with the employee who then became irate and began screaming at him. The customer said he took out his phone and began recording to document the employee's behavior. The customer left the premises; no police further action was required.
May 24: A Brewster woman reported at 9:56 a.m. that she believes she was followed from her home to her husband's place of employment in Mount Kisco. She provided a description of the vehicle she believes followed her but could not provide a license plate number. An officer took a report and advised her to make a similar report with Brewster police.
May 24: A 26-year-old Yorktown woman was charged with petty larceny and fifth-degree criminal possession of stolen property, both misdemeanors, after she left Target on North Bedford Road without paying for $240 worth of merchandise. An officer obtained a description of her vehicle that she drove away and the Real Time Crime Center advised that it was traveling on Route 133 near the Mount Kisco-New Castle border.
May 24: Another county officer located the Yorktown woman's vehicle on Crow Hill Road a short time later and made a traffic stop on Route 118 in Yorktown. The woman was taken into custody after the merchandise was observed in her vehicle and she was unable to produce a receipt showing it had been paid for. She was booked at the Green Street precinct and released pending a June 8 appearance in Mount Kisco Justice Court.
Croton-on-Hudson Police Department
May 16: Report of a vehicle being driven erratically on South Riverside Avenue at 9:13 p.m. The caller stated the party began to yell at their car while driving. The driver of the other vehicle continued to follow them and tailgate. The caller drove to police headquarters, where the other vehicle pulled away. Patrol canvassed the area with negative results.
May 18: An elderly couple at Wells Fargo bank reported at 4:30 p.m. receiving threatening calls to go to the bank, retrieve money and purchase gift cards. Patrol was dispatched and reported that the couple was the target of an attempted scam, but no money was lost.
May 18: A caller stated that an intoxicated woman came into his business accusing them of stealing her purse at 7:48 p.m. Patrol was dispatched and reported that they were able to confirm the woman did not leave her purse at the establishment. She agreed to leave the area.
May 21: A caller requested a unit to assist MTA police at the Croton-Harmon train station at 7:52 p.m. where two combative males were refusing to pay for a ticket. Patrol was dispatched and assisted the MTA. Both males eventually purchased train tickets and boarded the next train.
May 21: A caller from Benedict Boulevard reported at 10:45 p.m. seeing a "ghost" or someone with a blanket over them walking by the location. Patrol was dispatched and did not find anything matching that description.
New Castle Police Department
May 19: Police responded to the Chappaqua train station parking lot on a report of a larceny from a vehicle. The female complainant reported she left her pocketbook in her unlocked vehicle and went to a nearby store. The complainant returned to her vehicle to find her pocketbook missing. The investigation is ongoing.
May 22: Police responded to a Millwood business on a report of graffiti found on the property. The graffiti was written in marker on the side of the business. The investigation is ongoing.
May 23: A Jersey City man arrived at headquarters to surrender himself on an active arrest warrant. The warrant was issued in Town of New Castle Justice Court after the defendant failed to appear following a prior arrest.
North Castle Police Department
May 19: A 911 call was received at 5:44 p.m. on a report of a road rage incident, which led to a verbal dispute at the Sunoco parking lot on Main Street. The caller stated that a heavyset white male had already left the area and was making a left turn from Main Street onto Route 22 in a black Dodge Ram with New York plates. The responding officers were able to locate that vehicle on the entrance ramp to I-684 and admonished the subject. Both parties went their separate ways without further incident.
May 21: A Bedford Road resident reported at 7:16 a.m. that a loose dog wandered to her home and her daughter has the dog inside their home. The dog is described as a 40-pound brown mix with a harness and no tags. The responding officer reported securing the canine and putting him in the department's kennel. The animal was subsequently returned to its owner.
May 21: A Hollow Ridge Road resident reported at 4:14 a.m. that her golden blue macaw named Johnny flew out the door of her home the day before. She made a report as a matter of record in case anyone finds her bird.
May 21: A caller reported at 11:18 p.m. observing a partially smoked cigarette in her mailbox at her Fawn Lane home. The woman believes it was left by her husband, which she has an Order of Protection against. The responding officer reported speaking with the caller. A photo was secured.
May 23: A town resident arrived at headquarters at 11:23 a.m. to report having $42,050 stolen from her through fraudulent wire and Zelle transfers. She had clicked on a fraudulent link sent to her via text message.
Yorktown Police Department
May 22: A 37-year-old Yorktown man was charged with second-degree aggravated unlicensed operation, an unclassified misdemeanor, at 7:56 p.m. after being stopped on Allan Avenue for driving without a seatbelt. An investigation revealed his driver's license was revoked for refusing to submit to a chemical test.
May 23: A 35-year-old Croton-on-Hudson woman was charged with second-degree aggravated unlicensed operation, an unclassified misdemeanor, at 10:01 p.m. after being pulled over on Route 100 for driving too slowly and having a license plate lamp that was inoperable. A DMV check of the driver's license revealed it was suspended.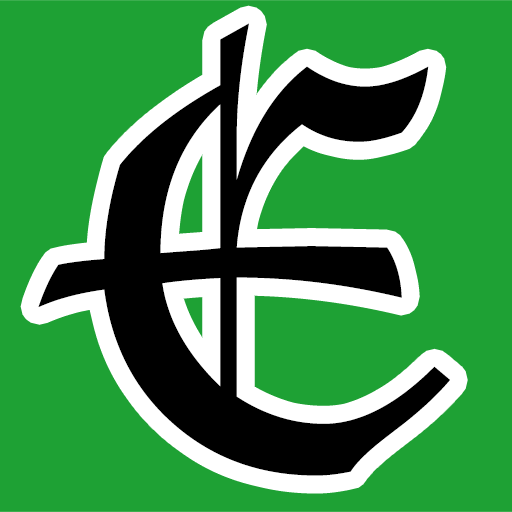 Examiner Media – Keeping you informed with professionally-reported local news, features, and sports coverage.