Examiner Media was launched in 2007 as part of an effort by a group of local award-winning newspaper journalists to dispel the notion that "print is dead." With that goal in mind The Examiner was born on Sept. 11 of 2007. And now, even as the print tradition continues, the company is embracing the notion that professionally-reported, fact-checked community news is not dead, no matter the delivery platform. In fact, real local journalism is alive and more popular that ever. The need to separate fact from fiction, by way of a reliable, trusted news outlet, is more vital than ever. And we're here to deliver that local journalism to you in print, on our website, through our email newsletters, across our social media, and whatever new platforms emerge moving forward.
Since 2007, the company started three additional print publications, The Putnam Examiner, The Northern Westchester Examiner and The White Plains Examiner. Examiner Media quickly grew from publishing a single newspaper circulating 2,000 copies a week into a chain of four weeklies distributing more than 25,000 copies every Tuesday, reaching approximately 100,000 readers each week. By putting its motto of SMALL NEWS IS BIG NEWS into practice, the company has become the most trusted outlet for real local journalism in the region. Across an expansive coverage area in Westchester and Putnam counties, all four of the company's newspapers have established themselves as leading news and advertising outlets, as has TheExaminerNews.com, our daily news website.
With a firm commitment to high-quality journalism, the company's success proves that newspapers and community news can not only survive the new media landscape: they can also thrive.
PUBLISHER/FOUNDER: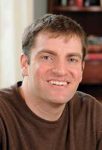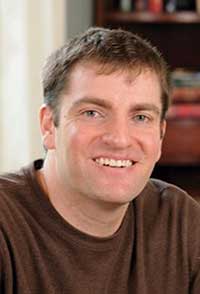 Adam Stone
A Long Island native, Stone moved to Westchester in 2001 to begin his journalism career. After a half dozen years as an award-winning community news reporter and freelance writer, Stone caught the entrepreneurial bug and began publishing The Examiner in 2007.
astone@theexaminernews.com
---
SENIOR EDITORIAL STAFF: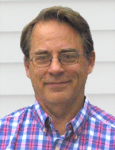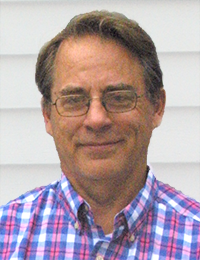 Martin Wilbur
Born and raised in Brooklyn, Wilbur has been covering news in Westchester and Putnam counties for three decades. The award-winning journalist is The Examiner's founding editor.
mwilbur@theexaminernews.com
---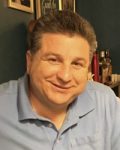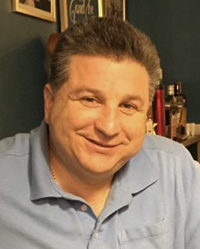 Rick Pezzullo
A lifelong resident of northern Westchester, Pezzullo has been producing community journalism for four decades, starting as a sportswriter when he was in high school. An award-winning journalist, he was managing editor of a Yorktown weekly for 10 years and has been an editor for Examiner Media since 2012.
rpezzullo@theexaminernews.com
---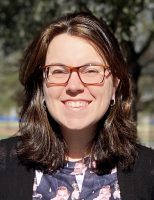 Anna Young
Young, a Yorktown Heights native, believes community reporting is the bedrock of local journalism. An award-winning reporter, Young has received accolades for her work from press associations in New York and South Carolina. Now in her second stint with the company, first hired as a reporter in 2016, Young returned in 2020 to be the outlet's first Digital Editor.
ayoung@theexaminernews.com
---
OWNERSHIP, FUNDING AND STAFFING:
Examiner Media was started in 2007 by local journalist Adam Stone. The company had no outside investors or loans. Initial expenses were paid for by advertising revenue generated in advance of the debut edition. Examiner Media continues to be funded from advertising revenue. Most of the company's annual revenue comes from advertising. A nominal amount of annual revenue comes from a small subscription program as well as from selling photography to readers. In 2020, Examiner Media did receive COVID-19-related grants from Facebook and Google, secured a PPP loan, and also raised money from reader donations through a temporary COVID-19 Local News Fund.
Although the ads published by Examiner Media do not always necessarily reflect our company's viewpoints, we will refuse ads that contain lies such as advertising from Holocaust deniers. Any legitimate local business, not-for-profit, house of worship, individual resident or grassroots group can advertise with us, subject to our rules. Political advertising will be labeled as such and will disclose the public committee or candidate paying for the advertising.
Our independent journalism is produced without consideration of business interests. All editorial decisions are made by our senior staff of journalists and experienced news editors with no outside influence. Learn more about how we uphold journalistic values and integrity in our full Examiner Media Ethics Code:
https://www.theexaminernews.com/examiner-media-ethics-code/
---
EXAMINER IN THE NEWS:
The Examiner Media Comeback and the Resilience of Local News
Small Town Newspaper Publisher Overwhelmed By Local Support
Local Media Association: Engaging fundraising: How The Examiner garnered $15,000+ in donations via COVID-19 Local News Fund
Examiner Publisher Named to The Westchester Watch List
914 INC. – Westchester Magazine profile on Publisher Adam Stone
Publishing Company Launches Fourth Newspaper in Four Years – Editor & Publisher magazine
Examiner Media's publisher honored by Editor & Publisher magazine
Publisher with a vision and a sense of humor — Inside Chappaqua
New Weekly Makes News and Waves – The New York Times
Examiner Media Editor Named Wunderkind by Westchester Magazine's 914INC.
Examiner Media Celebrates 10 Years – Pleasantville Daily Voice
Examiner Media Celebrates a Decade in the Newspaper Business | PDF version
---