Somers Rallies, Wins 1st NYS Regional Title Since 2014
News Based on facts, either observed and verified directly by the reporter, or reported and verified from knowledgeable sources.
We are part of The Trust Project
Tuskers Advance to NYS Final  4; Briarcliff Nipped in Regional Final
By Tony Pinciaro
Somers co-captain Jordan McMorrow was watching the play develop and once Adrianna Cooke threaded a perfect pass to Tiana Righetti, McMorrow knew what the result would be.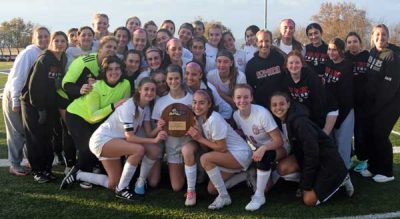 After Somers Coach Kelci Hegg swapped her from midfield to striker, Righetti finished off Cooke's pass with just under five minutes remaining in the game, propelling undefeated, state-ranked (No.1) SOMERS to a 2-1 victory over Section 9 titleist Valley Central in a New York State Class AA regional final at Wallkill High School Saturday.
The Tuskers, now 23-0, face undefeated Spencerport (Section 5), 9:30 a.m., Saturday, 11/11, at Tompkins-Cortland Community College in one semifinal. The other semifinal has Columbia (Section 2) playing Smithtown West (Section 11), noon. The winners play for the title, 12:30 p.m., Sunday.
In the New York State Sportswriters Association Oct. 29 Class AA girls' soccer rankings, Somers and Spencerport were No. 1 and No. 2, respectively. Columbia was ranked third and Smithtown West was fifth.
"It was pretty similar to one of our goals against Horace Greeley and one of our goals against Vestal," McMorrow explained. "Adrianna finds Tiana and then the shot is in the back of the net. Tiana is a great player. I always have faith in Tiana. I knew that play was going to determine the game and once Tiana got the ball in front of the goal, I knew it was going in."
Prior to Righetti's decisive goal, Somers recalled its previous game with Vestal, also a tightly-contested 2-1 win. Even though Somers was even with Valley Central late into the game, the Tuskers were unphased by the moment.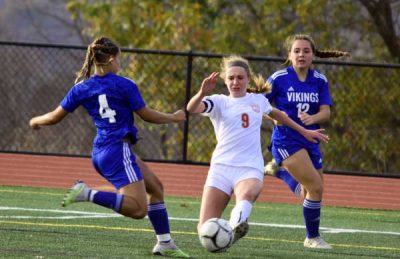 "I think that helped us to maintain calm even though it was under 10 minutes on the clock and it was a tie score," McMorrow said. "We had done it before, against Vestal, and we knew we could do it again. Everyone stayed calm and composed."
While Somers' was unflappable, McMorrow and her teammates felt Valley Central was feeling the pressure after junior M Julia Arbelaez scored the game's first goal just minutes into the match. She continued to put pressure on Valley Central, as did M Annie Maguire.
"We felt they were more like, disorganized," McMorrow said. "They were just trying to get the ball up the field and not playing composed. I think that was the difference between the two teams."
This will be Somers' first trip to the state final four since winning the 2014 state Class A title.
"It's so exciting and so nice to see the work that we've been putting in since July has paid off," McMorrow said. "This is what I've been aiming for four years and even before that when my sister was on the team."
She recalled going to the 2014 to watch Somers in its semifinal victory.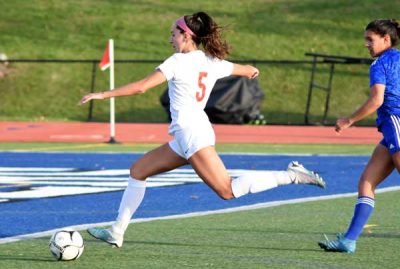 "I've been literally dreaming of this since I was eight years old," said McMorrow of going to the state final four as a player.
McMorrow said she didn't remember who Somers beat in the semifinal that year, but she did remember it was snowing during the game.
BRIARCLIFF was one minute away from a trip to the New York State Class B regional final, but Section 9 champion James I. O'Neill was not ready for its season to end.
The Section 9 titlist scored with 52 seconds remaining in the game, then punched home the game-winner with 2:59 remaining in the second overtime to shock Briarcliff, 3-2.
Daisy West had the equalizer and decisive goal. It was ironic for Briarcliff because the Bears won the Section 1 championship in double overtime over Croton.
Senior and captain Sora Marable and her teammates felt they did an excellent job of controlling play and creating scoring opportunities. However, they realize it comes down to finishing.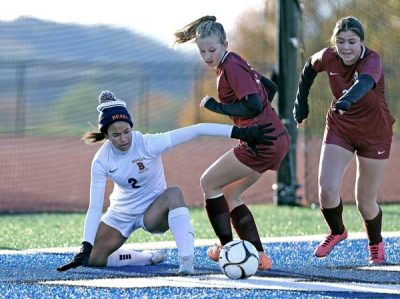 "It's really frustrating," said Marable, who will attend Drexel University next fall and major in Graphic Design. "We've been struggling with finishing our chances this year and we worked so hard to get to this point."
Despite the difficult loss, Briarcliff made a huge leap forward following a 2-4 start to its season. The Bears finished the regular season and sectionals with an 11-0-1 run, highlighted by the program's first sectional title since 2009.
"I think we were a little bit defeated, but this happened before and it was a reminder that we can come out of this," said Marable, referring to the 2022 season when Briarcliff also finished strong. "We were a pretty young squad coming into the season so us seniors were really good at working with the freshmen and boosting their confidence."
The senior group also included Jillian Mauro, Bailey Apter, Nico Vargish, Sabrina Venezia and Karina Bar.
Briarcliff Coach David Villalobos said his senior class has left a lasting impact on the program.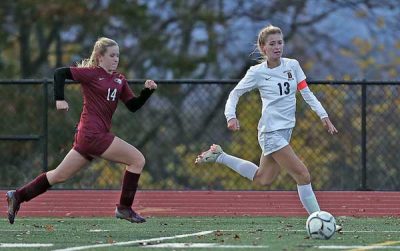 "All six seniors were the leaders of this team," Villalobos said. "I told them at the beginning of the season to make sure their goal was to make sure we stay together as a team and that we love being part of this family.
"They all made sure our team was disciplined and focused on achieving their goals and sure enough, it was a success. These six seniors will be remembered as the seniors that helped lead and bring back a section title to Briarcliff!"
Even though Marable and her teammates are graduating in June, they will always have that memory of Mauro scoring the Section 1-winning goal.
"This season has meant the world to us to make history," Marable said. "And becoming section champs was so big for us and a moment we will never forget."
Corrections:
Sourcing & Methodology Statement:
References: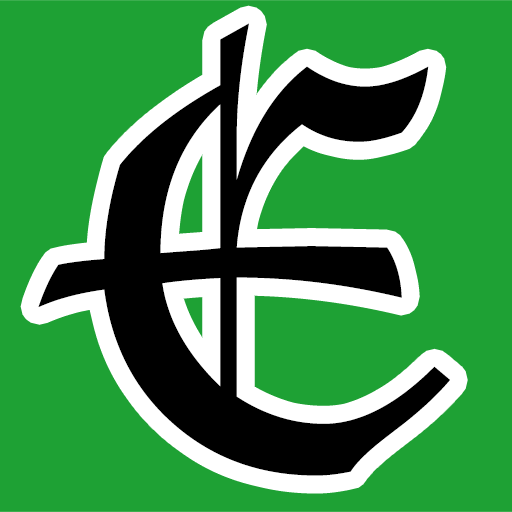 Examiner Media – Keeping you informed with professionally-reported local news, features, and sports coverage.