Junior League Forum Highlights Ways to Combat Youth Exploitation
We are part of The Trust Project
By Erin Maher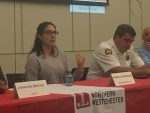 An expert panel consisting of criminal justice professionals and counselors gathered at the Mount Kisco Public Library last Tuesday to help educate the public on fighting the scourge of child sexual exploitation.
"This is your community. If you don't think there's a case of human trafficking or exploitation happening here in Westchester County, you're wrong," implored Pound Ridge Police Chief David Ryan.
Ryan was joined by four other panelists in the forum discussion topic "Our Youth at Risk of Sexual Exploitation," organized by the Junior League of Northern Westchester.
They explored how to increase awareness and prevention and what action to take if anyone is aware of an exploited youth. With January being Human Trafficking Awareness Month, local, state and national organizations are making it a priority to educate the public.
In its materials, the Department of Homeland Security called human trafficking "modern-day slavery and involves the use of force, fraud, or coercion to obtain some type of labor or sexual act." Most frightening is that it can start in any community.
Miriam Rocah, chief of the U.S. Attorney's Office for the Southern District of New York in White Plains, said predators today have easy access to children.
"The Internet is the new playground. That's where kids are the most at risk," Rocah said.
Predators will often start communication with children in chat rooms or through other forms of social media, she said. They conceal their identity, and when they gain a child's trust and take that communication offline, that's where the greatest danger lies.
Sexploitation is a relatively new form of exploitation that occurs primarily online. It's often non-physical and involves coercion through various tactics such as blackmail or to have someone photograph or film themselves in a compromising position.
The National Center for Missing and Exploited Children in 2013 launched the CyberTipline, a program to track online sexploitation cases. This tool, which tracks cases of child pornography, child sex trafficking and molestation, has received more than 12.7 million reports of suspected child exploitation since its inception four years ago. During the last week of December, there were 97,241 reports alone.
Panelist Phil Goldstein, the director of programs at the Westchester Department of Social Services and Child Welfare, said sexploitation and human trafficking victims can be anyone.
"Victims are youth of any ethnicity, race or religion, from any socioeconomic class, any gender and all ages – teens included," Goldstein said. "They are vulnerable youth."
Money is what motivates the digital predators, he added.
"It's a business," said Goldstein. "It's a $9.8 billion industry, all driven by supply and demand."
States that are the largest purveyors of explicit sexual content of children are California, Texas and New York.
In Westchester, there is an abundance of services to help victims, said Rebecca de Simone, the director of the Human Trafficking Program at My Sisters' Place in White Plains where she oversees client services and case management.
My Sisters' Place is a haven for those that have faced domestic violence or human trafficking. The JCCA in Pleasantville provides a reprieve and protection to abused, neglected and traumatized young people, she said.
Janmarie Brown, director of the JCCA's Gateways Program, pleaded with the crowd to be vigilant.
"If you see something, say something," Brown implored. "Nobody should have to go through this."
Ryan urged attendees to be vigilant, including monitoring their children's use of social media and online platforms/ Also, be prepared to report any activity that is   suspicious to police.
"We have an obligation to report it," Ryan said. "Your obligation is no less than mine. Your obligation is to look out for the welfare of other humans."
For more information or to call for help, contact the National Human Resource Center 24-hour hotline at 1-888-373-7888 or text HELP to BeFree (233733).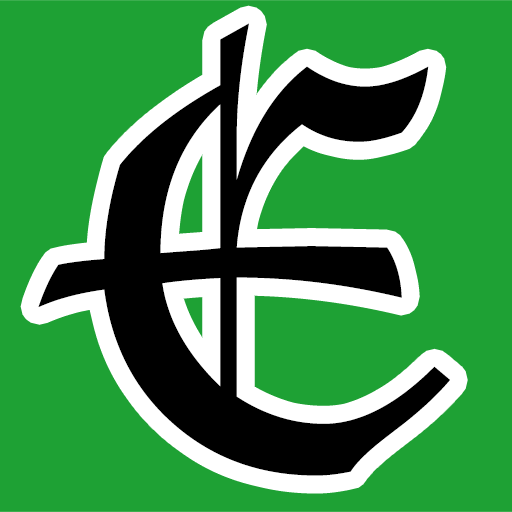 Examiner Media – Keeping you informed with professionally-reported local news, features, and sports coverage.