County Center Gun Show Held After Astorino Vetoes Ban
We are part of The Trust Project
By Anna Young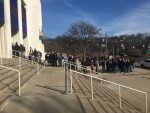 Crowds lined up Saturday morning for the opening of a gun and knife show at the Westchester County Center, one day after County Executive Rob Astorino vetoed legislation that banned gun shows on county-owned property.
Despite Astorino assuring residents that attendees must hold a valid pistol permit and undergo a background check before buying a firearm, Democratic legislators voiced their disappointment that the event was held.
"The proliferation of guns in our communities is a public health crisis," Majority Leader Catherine Borgia (D-Ossining) said in a statement." "Prohibiting the sale of guns on County property is a good first step in stemming this horrific tide."
Board Chairman Michael Kaplowitz (D-Somers) said Astorino's decision was political as he ignored the will of the majority of residents and legislators.
On Jan. 9 in a straight partisan vote, the Board of Legislators approved the ban by a 9-8 margin. Democrats, who unanimously voted in favor of the measure, argued that gun shows promote a culture of violence while Republicans contended they were protecting First and Second Amendment rights.
It was fully expected that Astorino would veto the bill with no chance of an override from legislators.
Despite Democratic lawmakers' frustration, Astorino attended the first day of the two-day show shaking hands with vendors and patrons who thanked him for standing up for their rights.
"I tried to look at this issue, not in an emotional way, but in facts and there was no justification to ban a gun show based on facts and based on the law," Astorino said. "What you're seeing today (at the gun show) is a peaceful organization of individuals exercising their First and Second Amendment rights."
From 1999 to 2010, the county discontinued gun shows. But Astorino lifted the ban after taking office and one was held at the County Center in 2012. However, after the Sandy Hook Elementary School tragedy, a 2013 show was canceled and a handshake agreement was made among county officials that the venue would no longer host the shows.
Patrons stood on an hour-long line that circled the building as early as 8:30 a.m. Saturday awaiting the event's opening. About 250 vendors and 5,000 people were expected, which would be a two-day record for the show, that featured modern and collectible firearms, handguns, ammunition, knives, military-style weapons, tactical gear, books, hunting attire, crystals, jewelry, spices, beef jerky and sauces. Much of the merchandise on sale was accessories, not firearms.
"There are clear misconceptions to those who don't know about guns," said vendor Louie Fortes of Blue Line Tactical Supply in Elmsford. "We are here to spread the word about the importance of safety, training and going to the shooting range."
Newman Chittenden, president of Westchester Collectors, Inc., which ran the show, said he was pleased Astorino vetoed the ban.
"This event does not promote crime, there's no evidence anywhere with anything negative against this show," Chittenden said. "The FBI says 1 percent of gun violence is from gun shows, so we're not the problem."
Minority Leader John Testa (R-Peekskill), who attended on Saturday, said holding the show allows Westchester taxpayers the opportunity to exercise their constitutional rights and enjoy a hobby.
Lou Zacchio, of L & L Sports in Harrison, said more people came to his table seeking information about certain types of guns and how to obtain a pistol permit.
Astorino said the gun show is a safe, regulated and secure place where all laws are followed.
"For those who are disappointed, I understand and respect that but everybody has the opportunity to exercise their rights and the people coming here don't want issues," Astorino said. "This is an exhibition not unlike the other exhibitions we have here, but for many people who wanted to come here, they had a right to as well."
Members of the Democratic Caucus condemned the presence of what they described as pro-Confederate and pro-Nazi literature sighted at the show. Photos accompanying a press statement from the caucus showed books with titles about Hitler and Nazi Germany but it could not be discerned from the pictures where they were taken.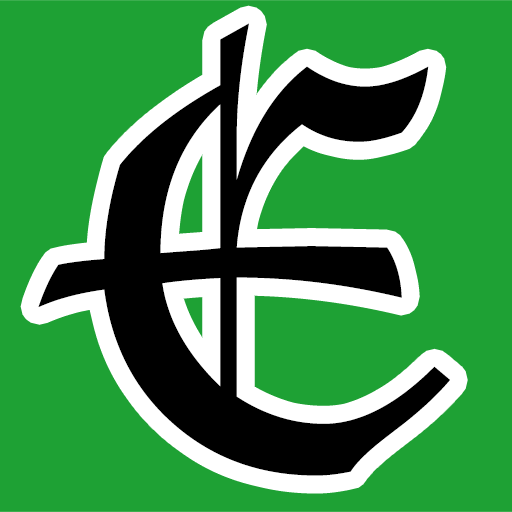 Examiner Media – Keeping you informed with professionally-reported local news, features, and sports coverage.