Brewster Superintendent of Schools Announces Retirement Plans
News Based on facts, either observed and verified directly by the reporter, or reported and verified from knowledgeable sources.
We are part of The Trust Project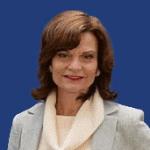 Brewster Superintendent of Schools Dr. Laurie Bandlow announced last week she will be retiring at the end of the 2023-24 school year.
Bandlow has served as superintendent since 2019. With her mother passing away last September, Bandlow noted she knew she eventually would be needed to care for her aging father.
"It is with a heavy heart that I share with you my intent to retire at the end of the 2023-24 school year. Serving as your school superintendent over the last several years has been a great honor. The Brewster community will forever be in my heart," Bandlow stated.
"When I leave Brewster, I know it will be in a good place. I'm staying for a year to finish what I started," Bandlow said. "Our students are succeeding, our staff goes above and beyond, and our community continues to provide support. Our future looks very bright. Go Bears!"
In addition to spearheading a capital improvement plan that was approved by voters earlier this year, Bandlow is credited with developing Vision 2026, a comprehensive strategic plan with broad community buy-in, expanding communication initiatives, and fostering professional development partnerships with Manhattanville College.
"Dr. Bandlow has served our school community with dedication, foresight, and care during her tenure," said Board of Education President Kerry Cunningham. "Her implementation of the Vision 2026 Plan has chartered a course for the district going forward that will strengthen and enhance our students' learning experiences and the performance of our district as a whole. The school board has been fortunate to work closely with Dr. Bandlow and we will miss her caring demeanor, thoughtful actions, and fierce advocacy for our students and staff."