11U PV Pride Blue Deliver Knockouts to PV, Byram Hills, NY Silverbacks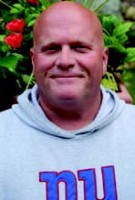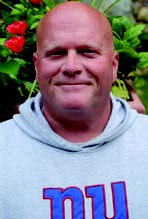 By Ray Gallagher
Examiner Sports Editor@Directrays
The rumor around the GHVBL 11U B-Division circuit is that Putnam Valley Blue is good enough to play in the A-Division, and some teams, including the visiting Byram Hills Bobcats might concur with that notion after three PV Pride pitchers — Logan Moriarty, Jack Marinelli and Christian Martin — combined to pitch the club's first no-hitter of the season in a 10-0 win last Thursday at Keating Field.
The Pride (3-0) have come out of the gate firing on all cylinders, including a 16-0 opening night win over PV Pride White (1-1) last Tuesday, which included a combined one-hitter by pitchers Christian Martin and Ryan Tagliamonte-Akram (9 K's) and 16 stolen bases.
Against Byram Hills (0-1), the Tagliamonte-Akram brothers, Ryan and Cam, both had a pair of hits for the Pride. Martin knocked in two runs while Matt Quinn and Nicky Benedetto each drove home a run to support the trio of hurlers who fanned 11 over five frames, allowing just two walks. Moriarty whiffed six of the seven batters he faced.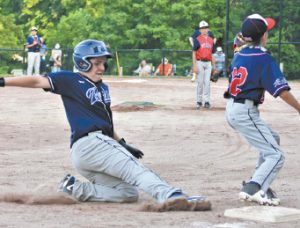 PV Manager Frank Weller has been impressed with the play of the Pride but cautioned that despite the shortened season due to COVID-19 anything can and always does happen in GHVBL play.
The Pride continued to steamroll Sunday at Keating Field where they launched an assault on the NY Silverbacks in a 22-0 victory behind three hits and six RBI from Marinelli, who paced an 11-hit attack. Two PV Pride hurlers — Cam and Ryan Tagliamonte — allowed just two hits in front of error-free defense.
All Greater Hudson Valley Baseball League coaches are encouraged to send weekly results and any shareable/printable photos by 7 p.m.
Sunday to raygallaghersports@gmail.com.