Westchester Dining Destinations to Enjoy for Mardi Gras
Opinion Advocates for ideas and draws conclusions based on the author/producer's interpretation of facts and data.
We are part of The Trust Project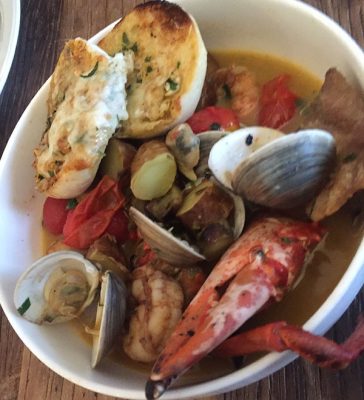 By Morris Gut
Let the good times roll! This year, Carnival season begins on Friday, Feb. 17 culminating with on Feb. 21 with Mardi Gras. Here are some local suggestions on places to dine to get you in the mood.
Fogo de Chao
This bustling Brazilian steakhouse in White Plains, will be holding a spirited bar event on Feb. 9 from 6:30 to 8:30 p.m. Cost is $29 per patron for two caipirinhas, the national cocktail of Brazil, and bar bites. Traditional specialties will be served throughout the month.
Fogo De Chao, a major Brazilian steakhouse chain with 40 restaurants across the U.S., Middle East, Brazil and Mexico, premiered in its sprawling space as a flashy churrascaria barbecue. It is a sparkling spot for drinks, the salad bar and waves of fire-roasted meats served on skewers. If you have never experienced this type of dining concept, get ready and make sure you are hungry.
Additions to the traditional meat offerings include a daily fresh seafood selection, a variety of salads and a dramatic bar and lounge area. There is also a bar menu and Happy Hours along with a butcher shop on the premises for take-home.
Fogo de Chao is located at 235 Main St. in White Plains. Info: Visit www.fogodechao.com.
The Bayou Restaurant
Proprietor Peter Van Cott has been serving up the spirited sounds and flavors of Cajun country since 1991, and the place is still funky and enjoyable. So, if you can't make it to New Orleans, this is the spot to revel to authentic blues and zydeco music while hunkering down to devour an overstuffed po'boy. There are also Voodoo Wings, overstuffed muffulettas, Southern fried chicken, grilled peppered catfish, tender pork ribs smothered in barbecue sauce, Jazzy Jumpin' Jambalaya served with Louisiana andouille sausage, alligator sausage and crawfish tails covered in rich Creole gravy.
The annual Mardi Gras Bash will be held on Fat Tuesday featuring live entertainment. Reservations are suggested.
The Bayou Restaurant is located at 580 Gramatan Ave. in Mount Vernon. Info: 914-668-2634 or visit www.bayourestaurantny.com.
Freebird Kitchen and Bar
Owner Nick Fusco serves a Southern-themed menu that includes the shrimp po'boy sandwich, fried green tomatoes, Cajun pasta, shrimp and grits and a darn good pimento cheeseburger. It's open for dinner starting at 4 p.m. Monday through Thursday, from 2 p.m. on Friday and from 11 a.m. on Saturday and Sunday. Happy Hours are from 4 to 7 p.m. There is also a weekend brunch.
Freebird Kitchen and Bar is located at 161 Mamaroneck Ave. in White Plains. Info: 914-607-2476 or visit www.freebirdkitchenandbar.com.
Rye Roadhouse
Owners Greg and Jon DeMarco and Kevin Campbell will be marking Fat Tuesday all day on the 21st. The fun starts with specialty cocktails, authentic New Orleans Cajun/Creole dishes and traditional zydeco music. Try their tasty shrimp po'boy or mixed bowl of Jambalaya with meats and seafood including Andouille sausage and crawfish tails. The sweet potato fries served with remoulade are great. Beads and giveaways are also promised. Reservations a must.
Rye Roadhouse is located at 12 High St. in Rye. Info: 914-925-2668 or visit www.ryeroadhouse.com.
Southern Table Kitchen & Bar
This Pleasantville establishment offers a big dose of Southern hospitality along with open kitchen house specialties such as fried green tomatoes, cheddar biscuits, grit bowls, Cajun-style seafood bowls and chicken and waffles. There's excellent fried chicken, too. Open daily.
Southern Table Kitchen & Bar is located at 39 Marble Ave. in Pleasantville. Info: 914-618-3355 or visit www.southern-table.com.
KEE Oyster House
Ekren and Elvi, owners of KEE Oyster House, serve a delightful seafood-rich menu in a contemporary, white-tiled setting. Their version of a po'boy is a winner. KEE also offers a pristine selection of east and west oysters with all the trimmings. An indulgent platter of Oysters Rockefeller is a specialty. Their version of fried calamari teases the palate while a taste of their pan-seared scallops with seafood risotto and brown butter sends me into foodie heaven. There are dramatic hot and cold seafood towers, too.
For you carnivores, a hefty 16-ounced dry-rubbed prime sirloin is on the menu. Good beer and wine selection. Open Monday through Saturday.
KEE Oyster House is located at 126 E. Post Rd. in White Plains. Info: 914-437-8535 or visit www.keeoysterhouse.com.
Alvin & Friends
Multitalented artist, model, actor and consummate host Alvin Clayton serves up solid doses of American soul food, Southern favorites, a taste of the Caribbean, spirited jazz sessions and art. Walk into Alvin & Friends and you can feel a sophisticated Manhattan vibe.
Check out the classic jambalaya, shrimp and grits, fried chicken and bourbon glazed pork chops. There are burgers and mac and cheese as well. Combine your visit with some live music. I love their Friday night jazz featuring local talent and Saturdays, too. The Sunday Jazz Brunch is a winning combination. Closed Mondays and Tuesdays.
Alvin & Friends is located at 14 Memorial Highway in New Rochelle. Info: 914-654-6549 or visit www.alvinandfriendsrestaurant.com.
Artie's Steak & Seafood
Owner Spiros Chagares does a wonderful job with his American shellfish jambalaya. It's loaded with the flavors of New Orleans. It can be easily shared, like many of their big combo platters. Good craft beer selection and cocktails.
Artie's Steak & Seafood is located at 394 City Island Ave. in the Bronx. Info: 718-885-9885 or visit www.artiescityisland.com.
Hook & Reel
This establishment is part of a 70-store chain of eateries espousing the delights of Southern seafood. There are crayfish boils and po'boys. The menu allows you to select your favorite meat, seafood and vegetables and they will prepare a New Orleans-style meal.
Hook & Reel is located at 2375 Central Park Ave. in Yonkers. Info: 914-355-7739 or visit www.hookreel.com.
Holy Crab
Serves fresh Cajun-style seafood as you would see in New Orleans. There's sprawling space with a bustling bar and lounge. Open daily. Check out the specialties such as lobster mac and cheese, po'boys, gumbo, snow crab legs and jambalaya shrimp.
Holy Crab is located at 32 Mamaroneck Ave. in White Plains. Info: 914-948-3888 or visit www.holycrabny.com.
Morris Gut is a restaurant marketing consultant and former restaurant trade magazine editor. He has been tracking and writing about the food and dining scene in greater Westchester for 30 years. He may be reached at 914-235-6591 or gutreactions@optonline.net.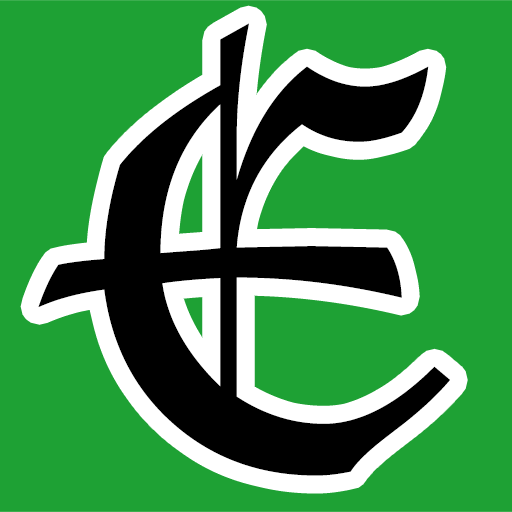 Examiner Media – Keeping you informed with professionally-reported local news, features, and sports coverage.