News Based on facts, either observed and verified directly by the reporter, or reported and verified from knowledgeable sources.
Police Blotter, May 23 – May 29 2023, Print Edition
We are part of The Trust Project
Carmel Police Department
May 9: Officers were dispatched for a reported dispute in the parking lot of McDonald's on Route 6 at 5:45 p.m. An investigation revealed a male driver became irate after he felt he was cut off in the drive-through line by a vehicle operated by a female driver. The man subsequently exited his vehicle, began to yell at the female driver and proceeded to punch her vehicle, causing damage. The man was charged with second-degree harassment and third-degree criminal mischief.
May 10: Police received a 911 call at 1 p.m. reporting a male subject had just brandished a handgun after a road rage incident on Route 6N. Yorktown police intercepted the vehicle in the area of Route 6 and Mill Street. The handgun was legally owned. The male was transported to Carmel police headquarters and was charged with second-degree menacing.
May 10: Officers were dispatched to a Mahopac residence at 5:40 p.m. on a reported family dispute. An investigation determined an adult male was involved in a verbal dispute with his children and the dispute quickly escalated and became physical, resulting in two children suffering minor injuries. The man was charged with three counts of endangering the welfare of a child, one count of third-degree assault and one count of second-degree harassment.
County Police/Mount Kisco
May 16: Officers responded to Croton Avenue at 9:43 a.m. on a report of downed wires. Altice and the village were notified to respond to the scene.
May 16: At 7:36 a.m., an officer responded to Carpenter Avenue to assist a woman who was experiencing chest pain and numbness in her left arm. Westchester EMS and the Mount Kisco Volunteer Ambulance Corps also responded. The woman was transported to Northern Westchester Hospital for evaluation.
May 17: A Carlton Drive resident reported at 3:41 p.m. that she could hear someone moving around upstairs in her home. Responding officers determined that a home health aide had entered the residence and the caller did not see her when she came in.
May 17: An officer responded to Amuso Drive at 5:17 p.m. on a report that a dog had been left in a car. Upon arrival, the officer observed the vehicle was running and the air conditioning was on. The dog's owner came out immediately to speak with the officer. No further police action was needed.
May 17: A Connecticut resident reported at 12:27 p.m. that someone had used his identity to fraudulently perform a transaction at a phone store in Mount Kisco. The officer accompanied the man from the Green Street precinct to the store to obtain additional information and security camera video. The investigation is continuing.
May 19: An officer responded to Maple Avenue at 12:17 p.m. to serve an Order of Protection to a resident. The order requires the resident to stay away from a relative who obtained the order in Westchester County Family Court.
Croton-on-Hudson Police Department
May 12: A Half Moon Bay resident reported at 10:57 a.m. that a downstairs neighbor was playing a white noise machine at a very loud volume. Patrol was dispatched and spoke with the downstairs neighbor, who agreed to lower the volume but complained about hearing the upstairs neighbor's toilet flushing.
May 13: Multiple callers reported a garbage truck on fire on northbound Route 9 at 10:26 a.m. The garbage company dumped the debris onto the roadway to reduce any risk to the vehicle. Patrol was dispatched along with the Croton Fire Department, which was able to extinguish the blaze and remove the debris with the help of the state Department of Transportation.
May 13: A caller reported at 9:26 p.m. that he was locked inside the Wells Fargo ATM area. Patrol was dispatched and was able to help the man exit the premises. While in contact with Wells Fargo to lock the door, a woman called to say she was locked inside. Patrol posted signs on the door.
New Castle Police Department
May 14: A woman arrived at headquarters to report a domestic incident that she had with her boyfriend. Subsequent to an investigation by officers, the boyfriend was arrested for two felonies and a misdemeanor stemming from the incident.
May 14: A woman responded to headquarters to report a larceny from her vehicle earlier this morning. The resident reported she parked her vehicle in a local parking lot and left the vehicle unlocked. A credit card and money were removed from the unlocked vehicle. The investigation is ongoing.
North Castle Police Department
May 12: Report of a two-car motor vehicle accident on Maple Avenue at 5:07 p.m. The caller stated that a vehicle had backed up into a parked car and left the area. The responding officer reported that an investigation will follow.
May 13: A Rock Hill Road resident reported at 6:05 p.m. that his daughter's Bat Mitzvah box filled with envelopes of cash and checks was taken by a car service driver last night. The responding officer secured depositions; a report will follow.
May 15: An employee from New Castle Auto Repair in Chappaqua reported at 8:03 a.m. that multiple vehicles have come to his business reporting flat tires due to a pothole on southbound Route 120. An officer reported that a pothole is located north of American Lane and requests that state Department of Transportation be notified. The pothole is in the lane of travel and now has a traffic cone in it to warn motorists.
May 15: A caller reported at 6:07 p.m. that someone threw eggs at her storefront on North Broadway and then fled. Officers responded and reported that the information and a witness deposition were gathered. A report will follow.
May 17: Multiple callers reported a brush fire on Middle Patent Road at 3:27 p.m.; 60 Control was notified. The responding officers confirmed the brush fire originated from a utility pole fire. The Banksville Independent Fire Department responded and extinguished the fire. Con Edison responded to the location and corrected the condition on the utility pole.
Pleasantville Police Department
May 17: Report of a suspicious person on Sarles Lane at 6:25 p.m. A passerby reported that a man appeared lost while wearing a hospital gown. The subject was in the jurisdiction of the Mount Pleasant Police Department. The matter was handled by that department.
May 18: A 25-year-old man was arrested on two active warrants. He was arraigned in Pleasantville Justice Court.
Yorktown Police Department
May 11: A 58-year-old Peekskill man was charged with public lewdness, a Class B misdemeanor, at 6:58 p.m. following a report of a man exposing himself in the dressing room at the H&M clothing store in the Jefferson Valley Mall.
May 12: A 44-year-old Yorktown man was charged with operating a vehicle with a suspended registration and various traffic infractions at 5:36 p.m. after being stopped on Route 6 for speeding.
May 12: A 55-year-old Yorktown woman was charged with first offense DWI, a misdemeanor, and several traffic infractions following a two-car accident on Granite Springs Road at 9:30 p.m.
May 14: Three Long Island residents were charged at 4:59 p.m. with fourth-degree grand larceny, a Class E felony, for allegedly stealing a variety of allergy medications last month from ACME in the Triangle Shopping Center.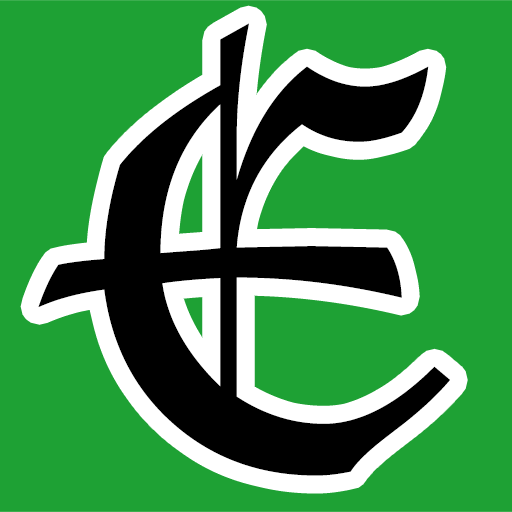 Examiner Media – Keeping you informed with professionally-reported local news, features, and sports coverage.