Police Blotter, June 6 – June 12 2023, Print Edition
News Based on facts, either observed and verified directly by the reporter, or reported and verified from knowledgeable sources.
We are part of The Trust Project
May 23: A Half Moon Bay Drive resident reported at 9:29 p.m. finding a suspicious note inside a newly-opened box of Belvita breakfast biscuits. She was concerned and unsure what to do. Patrol was dispatched and reported that five boxes of Belvita biscuits were collected to be disposed of, per the caller's request.
May 25: An Old Post Road South resident reported that someone was using a gas-powered leaf blower at 6:27 p.m. Patrol was dispatched and advised the homeowner of the village ordinance.
May 27: A caller from a South Riverside Avenue business reported at 3:20 p.m. that he was having a dispute with a customer. Patrols responded and mediated the situation.
May 28: An Eklof Court resident reported at 9:03 p.m. that she thought someone might have entered the house. Patrols responded and conducted a thorough check of the house's interior with negative results.
May 29: A caller requested at 11:34 a.m. that police respond to a Brook Street residence. Patrols spoke with the caller, who reported that he was involved in a dispute with a person who owes him money. Patrols advised the caller on the process of bringing the dispute to Small Claims Court.
New Castle Police Department
May 26: Officers responded to a residence on a report of a dispute called in by a neighbor. Officers determined the dispute was domestic in nature and was between a mother and son. The son was arrested on various charges, the highest charge being second-degree attempted assault.
May 27: Officers responded to a Chappaqua residence on a report of a stolen motor vehicle. The vehicle's owner reported he was at a local residence for a Memorial Day party and left the keys inside of his unlocked vehicle. The investigation is ongoing.
May 28: At 1:45 a.m., officers responded to Pinesbridge Road on a report of a one-car motor vehicle accident. Subsequent to an investigation by officers on the scene, the driver was arrested for DWI. The driver was released on an appearance ticket and is due back in New Castle Court later this month.
North Castle Police Department
May 27: A Pheasant Road resident reported at 12:33 a.m. that a 30-year-old male friend fell off a swing in his backyard and possibly broke his leg. The caller confirmed that the party was conscious and alert and 60 control was notified. The responding officer reported that the subject was transported by ALS to Westchester Medical Center.
May 28: A Brett Lane resident reported at 8:36 a.m. a larceny of his mailbox and post. The responding officer filed depositions and photos.
May 28: A caller reported at 2:18 p.m. that his vehicle was ransacked while parked in front of his Washington Avenue residence and that his tools were thrown outside of the vehicle. Loose change and a check that was already cashed may have been taken. The responding officer reported that the complainant declined to file a police report, but wanted to notify police of the incident. The vehicle had been left unlocked but nothing of value was taken.
May 30: Report of a past larceny from a vehicle on Cloverdale Road. A party arrived at headquarters at 10:25 a.m. to report that on May 27, when she went to her vehicle, she noticed that it had been rifled through. She reports that only a diaper bag was missing. There was $11 placed in the cup holder in her vehicle and it seemed as if her son's medications that were in the car were tampered with. The complainant requires a police report to be able to replace medications that were in the vehicle. Report taken as a matter of record.
Pleasantville Police Department
May 28: A Bedford Road resident arrived at police headquarters at 10:38 a.m. to report that a party that is known to her has taken her cat and is refusing to give it back. At 10:28 p.m., the resident contacted headquarters to inform police that her cat has been returned to her.
May 30: A person reported at headquarters at 9:14 a.m. that they were the victim of I.D. theft relating to charges on a Target credit card.
White Plains Police Department
May 31: Jeremiah Williams, 30, was charged with second-degree assault at 9:54 p.m. in connection with an incident on South Lexington Avenue.
June 1: Yvette Gutierez, 34, was charged with third-degree assault at 5:03 p.m. in connection with an incident on South Lexington Avenue.
Yorktown Police Department
May 30: A 32-year-old Yorktown man was charged with second-degree criminal trespass, a Class A misdemeanor, at 7:53 p.m. in connection with a report on May 14 of a male entering someone's apartment without permission while they were sleeping at 3:13 a.m.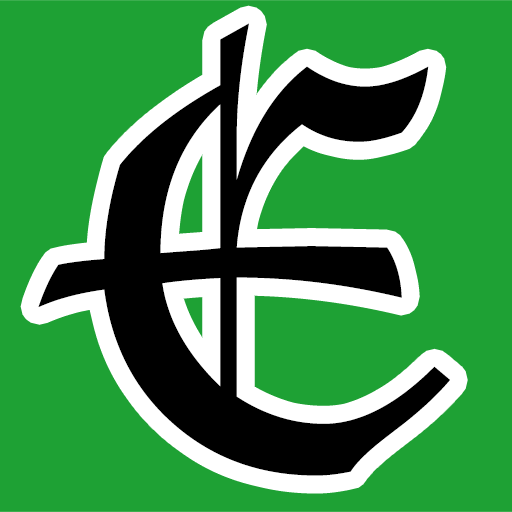 Examiner Media – Keeping you informed with professionally-reported local news, features, and sports coverage.