News Based on facts, either observed and verified directly by the reporter, or reported and verified from knowledgeable sources.
Police Blotter, January 10 – January 16, 2023, Print Edition
We are part of The Trust Project
County Police/Mount Kisco
Jan. 1: A 38-year-old Bedford Hills man was charged with aggravated driving while intoxicated, a misdemeanor, at 12:22 a.m. following a traffic stop on Kisco Avenue. He was booked at the Green Street precinct and released pending a Jan. 12 appearance in Mount Kisco Justice Court.
Jan. 1: A 30-year-old Mount Kisco woman was charged with DWI, a misdemeanor, at 3:53 a.m. following a traffic stop on Kirby Plaza. She was booked at the Green Street precinct and released pending a Jan. 12 appearance in Mount Kisco Justice Court.
Jan. 2: An officer responded to Lexington Avenue at 6:13 a.m. on a report that the trunk of an unoccupied vehicle was open. There was no sign of anything else amiss with the vehicle. The officer closed the trunk, which was apparently left open accidentally.
Jan. 3: A patron at a Lexington Avenue restaurant reported at 2:46 p.m. that someone entered his vehicle while he was dining and removed a briefcase containing $40 in cash and business-related paperwork. The vehicle owner believed the car had been locked but an officer found no sign of forced entry.
Jan. 5: An employee at an East Main Street gas station reported at 8:36 a.m. that she had been involved in a physical confrontation with a co-worker. She alleged that the co-worker punched her in the face after she bumped into her. She said she then struck the co-worker with her cell phone. After an officer took statements from both parties, they said they longer wanted to press charges against each other.
Croton-on-Hudson Police Department
Dec. 28: Patrols assisted Westchester County and New York State Police with stopping a stolen vehicle that was being operated on southbound Route 9 at 12:09 p.m. The vehicle operator was taken into custody without incident.
Dec. 28: A caller reported at 9:38 p.m. that a vehicle struck several parked cars on Grand Street. Patrols responded. Subsequent to the investigation, the operator, a 36-year-old Croton-on-Hudson man, was arrested for driving while ability impaired by drugs. The suspect was released on his own recognizance.
Dec. 30: Patrols assisted state police with investigating a residential burglary that occurred on Route 129 at 4:31 a.m.
Dec. 31: A caller from a South Riverside Avenue business reported at 3:10 p.m. that a male subject took items from the store without paying for them. Patrols responded and located the suspect. After an investigation, patrols arrested a 40-year-old homeless male for petty larceny. He was released on his own recognizance.
North Castle Police Department
Dec. 30: A North Lane resident reported at 1:12 a.m. a passing vehicle shot paint balls at parked vehicles. No damage was reported. There was no description of the passing vehicle or its occupants. The responding officer reported information was gathered. The area was canvassed with negative results.
Jan. 1: At 5:44 a.m., a responding officer was advised by a caller at a North Broadway gas station that an anonymous male called from a private number and said he was going there in five to 10 minutes to "rob the place." The officer monitored the location for the remainder of the tour.
Jan. 4: Report of a residential burglar alarm with second-floor motion and front door activation at a Hissarlik Way residence at 5:53 p.m. The responding officer reported forced entry at the back door.
Pleasantville Police Department
Dec. 31: A village resident reported at 10:46 a.m. that a man who appeared to be homeless entered a Marble Avenue building at 10 p.m. the previous evening and stayed the night. When an employee entered at about 7:15 a.m., the man fled the scene. Police later apprehended the 30-year-old homeless suspect for criminal trespassing.
Jan. 4: A New Street resident reported at 9:08 p.m. that her house was egged again.
Jan. 5: A party arrived at headquarters to report a larceny at 2:43 p.m. No further information was available because the incident is under investigation.
Jan. 5: Report of a possible domestic dispute on Marble Avenue near Advance Auto Parts at 3:12 p.m. The caller stated that a male and female were in an argument. The responding officer located the woman, a 47-year-old New Rochelle resident, who stated that she got into an argument with her friend after lunch. She told police she was neither in danger nor felt threatened and did not need assistance.
State Police/Cortlandt
Dec. 29: Police arrested Bertha Bynes, 73, of Cortlandt, for third-degree forgery, a Class D felony, and third-degree criminal mischief, a Class E felony. Beginning on Dec. 15, troopers and investigators in Cortlandt began investigating damage to a victim's residence as well as the forgery of a check belonging to the victim. The investigation identified Bynes and led to her subsequent arrest. She was arraigned in Town of Cortlandt Justice Court and released on her own recognizance.
Yorktown Police Department
Jan. 3: A 51-year-old Danbury, Conn. man was arrested at 10:45 p.m. and charged with third-degree assault, a Class A misdemeanor, following a report of an assault in progress at a Yorktown residence. An investigation revealed the man caused physical injury to the victim by punching her in the face with a closed fist. A temporary order of protection was issued.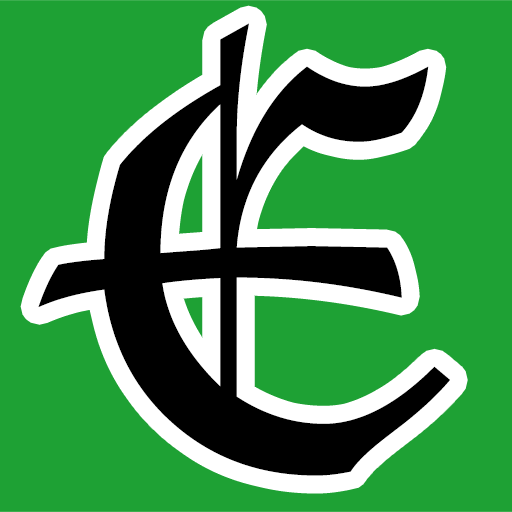 Examiner Media – Keeping you informed with professionally-reported local news, features, and sports coverage.