Police Blotter, February 28 – March 6, 2023, Print Edition
News Based on facts, either observed and verified directly by the reporter, or reported and verified from knowledgeable sources.
We are part of The Trust Project
Croton-on-Hudson Police Department
Feb. 15: Patrols conducted a traffic stop on southbound Route 9 at 8:32 p.m. Subsequent to the stop, the operator, a 37-year-old New York City woman, was arrested for operating the vehicle with a suspended registration. The suspect was processed roadside and released on her own recognizance and given a courtesy transport to the Croton-Harmon train station.
Feb. 16: A local resident arrived at police headquarters at 12:40 p.m. to report fraudulent activity on her bank account. Patrols filed a report. An investigation will follow.
Feb. 18: A caller reported a two-car motor vehicle accident on southbound Route 9 at 11:07 a.m. Patrols responded and filed a report.
Feb. 19: A caller reported at 7:30 p.m. that her neighbor's dogs were barking. Patrols responded and advised the owner of the dogs to try to keep the noise down.
Mount Pleasant Police Department
Feb. 19: An extortion complaint was lodged at 2:20 a.m. The 18-year-old victim engaged in a conversation via social media and ultimately sent an explicit photo of themselves. There was an immediate demand sent via social media for $500 or the perpetrator threatened to release the photo. An investigation is ongoing. Police warn about the potential dangers of sending personal photos online.
Feb. 22: An undercover officer was able to buy vape products and marijuana from the store clerk at a convenience store at 363 Elwood Ave in Hawthorne at 8 p.m. An investigation revealed a large stash of vape products for sale, which is unlawful by town code. In addition, a large quantity of prepackaged cannabis products, packaged in a way that would be attractive to children, was confiscated. The cannabis was in the form of concentrated cannabis vapes in assorted flavors, marijuana edibles, bud marijuana and pre-rolled marijuana cigarettes. The clerk was charged with unlawful sale of cannabis and operating an unauthorized vape shop. He was processed and released. The town had opted out of allowing licensed cannabis dispensaries. The investigation is continuing and the store remains closed.
Feb. 23: Police responded to the JCCA campus on Broadway at 4:45 a.m. on a report of a resident damaging property. An 18-year-old female resident was encountered by officers upon their arrival. The situation was de-escalated by patrol. Staff advised officers that they did not did not want to press charges for the damage.
Feb. 23: A 65-year-old Ossining man was arrested after passing all points of sale at the Home Deport on Route 9A in Hawthorne at 10:30 a.m. The man tried to leave the store with a lawn mower, Sawzall blades, a large trash can and two sheets of cement board without paying. The items, worth about $425, were recovered. The suspect was transported to police headquarters, processed and released.
Feb. 24: An officer spotted a suspicious vehicle on Kensico Road in Thornwood at 2:45 a.m. The vehicle's registration indicated that it was stolen out of New York City. The vehicle made some evasive maneuvers and failed to comply with the officer's attempts to stop it before fleeing at a high rate of speed onto the Saw Mill River Parkway. The unit involved terminated the pursuit at the town line. A countywide alert was sent out for the vehicle.
North Castle Police Department
Feb. 17: A caller from North Broadway reported at 8:27 p.m. that a fire truck struck a utility pole. The responding officer reported a Verizon box, which had previously been knocked from its position on the telephone pole, was loose and suspended on the pole directly in front of the firehouse.
Feb. 19: An E-911 caller reported at 12:26 p.m. a possible intoxicated male on Byram Lake Road. The responding officer requested an ambulance for the party who was down and with blood on his shirt. EMS was dispatched by 60 Control. The party was transported to Westchester Medical Center.
Feb. 19: Loss Prevention at Stop & Shop on North Broadway reported at 4:10 p.m. that a male was loading bags of meat and suspects he will steal them. The responding officers reported that the male party was arrested.
Feb. 20: A caller reported a loose German shepherd on Caruso Place at 2 p.m. The responding officer located the canine on Miller Circle and returned it to the owner. A summons was issued to the dog's owner.
Pleasantville Police Department
Feb. 18: The complainant reported at 7:02 p.m. that a gift card was used and had unauthorized charges at the Pleasantville Diner on Memorial Plaza. The complainant reported the incident as a matter of record.
Feb. 21: A 73-year-old Orange County man was arrested at 11:15 a.m. for touching a female resident of the village in her home after being retained to do work at the location.
Feb. 22: A fraud investigation was launched following a complaint to this department at 10:23 a.m.
Yorktown Police Department
Feb. 17: A 35-year-old Mount Pleasant man was charged with petty larceny, a Class A misdemeanor, at 7:46 p.m. during an unrelated traffic stop in Cortlandt in connection with a Dec. 12, 2022, incident at BJ's Wholesale Club in Yorktown. The subject allegedly stole five items of clothing valued at $98.
Feb. 22: A 28-year-old Yorktown woman was charged at 1:10 p.m. with operating a vehicle with suspended driving privileges and a suspended registration after being stopped on Crompond Road for failing to maintain a lane. Both charges are unclassified misdemeanors.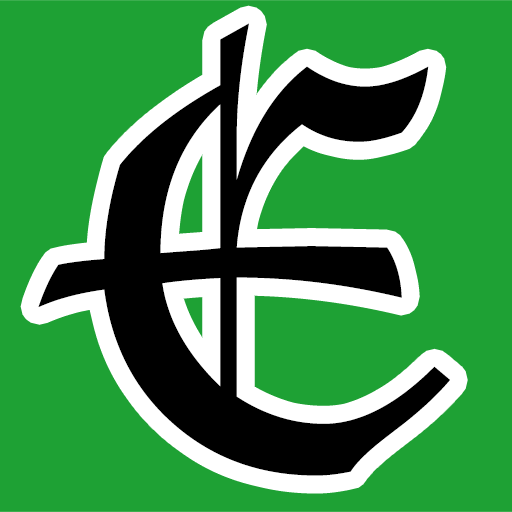 Examiner Media – Keeping you informed with professionally-reported local news, features, and sports coverage.