No. Castle GOP Names Replacement for Indicted Town Board Candidate
News Based on facts, either observed and verified directly by the reporter, or reported and verified from knowledgeable sources.
We are part of The Trust Project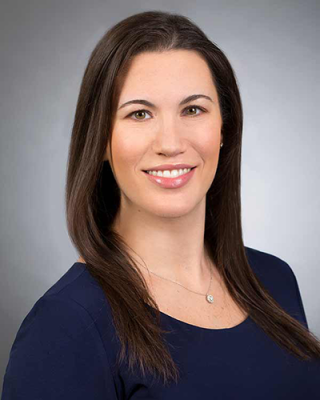 The North Castle Republican Committee announced last Thursday it has replaced one of its original Town Board candidates who was indicted on charges connected with her brother's murder-for-hire plot of his estranged wife.
Jaclyn Goldberg, 40, had informed the committee on June 4 that she was dropping out of the race for "personal reasons," three days after she was arraigned on a sealed indictment in Rockland County Court on one count of tampering with physical evidence, a Class E felony. She has also been charged with one count each of third-degree hindering the prosecution and fifth-degree conspiracy.
Goldberg's candidacy had been announced in March during the petitioning process along with her running mates, Councilwoman Barbara DiGiacinto, who is the party's candidate for supervisor, and current Planning Board member Larry Ruisi, the party's other hopeful for the two open council seats.
The party's choice to replace her on the ballot is two-year Architectural Review Board member Mel Orellana, the CEO of Prime Building Services, which specializes in high-end interior remodeling, in Hawthorne. He formerly worked for JP Morgan Chase and M&T Bank, according to a statement put out by the town's Republican Committee.
Goldberg, an attorney, has been with Keane & Beane of White Plains since 2010, her personal profile on the law firm's website states. She had also served as North Castle's labor counsel for about seven or eight years, DiGiacinto said.
"I had worked with her," DiGiacinto said. "I was impressed with her, and she let it be known that she would be interested in running for Town Board."
Ruisi said he along with many others in town were stunned when they learned of the reason for her exiting the Town Board race.
"It's sad about Jaclyn," Ruisi said. "She had a good business background as a labor lawyer and I think she would have made a tremendous board member."
According to the Rockland County District Attorney's office, between July 29 and Sept. 21, 2022, her brother, Ira Bernstein of Montebello, is alleged to have solicited the murder of his wife and subsequently conspired to destroy evidence of the solicitation with his sister.
Both Goldberg and Bernstein, a former podiatrist, were released without bail following their arraignment.
This was the second time that Bernstein has been charged in trying to execute a plan to kill his ex-wife. He served about four years of a five- to 15-year sentence from 2017 to 2021. An accomplice also served four years of a four- to 12-year sentence.
Calls and e-mails placed to the district attorney's office in Rockland County were not returned last week to receive an update on the status of the latest case.
Although Goldberg received the nomination from North Castle's Republican Committee, state Board of Elections spokesperson Jennifer Wilson said under current law, candidates who have been arrested or charged with certain crimes may submit a signed certificate declining their nomination no later than the last day to certify the ballot, which this year is Sept. 14. The committee would file a certificate of substitution before that deadline to name the new candidate, she said.
"An indictment is a valid reason to decline a nomination; other reasons include death, moving out of the district, taking certain state or federal employment positions, or being nominated for another public office," Wilson said.
Orellana said he interviewed with the Republican Committee last winter before party leaders chose the original ticket.
"One of them stepped out, and it was time for me to step in," he said.
Orellana's running mates had high praise for the Armonk resident's professional experience and his commitment to serving the community.
"My experience with Mel is that he's great, he's thoughtful, he's level-headed and I think he's going to be a good add to the Town Board," Ruisi said.
DiGiacinto added that Orellana could help the ticket with younger families in the community.
"The fact that he and his wife, they represent the young population of our town with the children in the school district, he just brings a different aspect to the ticket that I don't bring completely," she said.