Amid UFO Hearings in Congress, 'Moment of Contact' Offers History Lesson
Opinion Advocates for ideas and draws conclusions based on the author/producer's interpretation of facts and data.
We are part of The Trust Project
This column is the third installment in a series about the scientifically unexplained. 
Before I get to some of my independent reporting and before examining a vastly under-discussed incident from 26 years ago, let's quickly touch on the astonishing congressional UFO hearing held last Wednesday.
I need to detail some basic background before I get to the gripping, juicy part, so give me a moment in advance of delving into the brain-twisting events from Varginha, Brazil in 1996.
The background: In case you missed it, a trio of accomplished military sources provided startling testimony last week in Congress, sharing their knowledge about UFOs while articulating their affiliated and sobering national security concerns, including in regards to the world's nuclear arsenal.
The hearing also detailed our government's alleged retrieval of "non-human intelligence," perhaps in the hands of private military contractors. ("Questions about UAPS are best addressed by the U.S. government," a spokesman for aerospace giant Lockheed Martin told me three weeks ago over e-mail, using the acronym for Unidentified Anomalous Phenomena, a government euphemism.)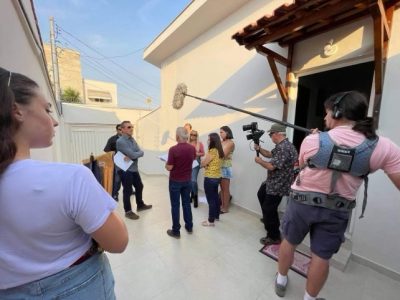 David Grusch, who gave the most explosive testimony, is a former intelligence officer with 14 years of experience as a major in the Air Force. Starting in 2021, he served at the National Geospatial-Intelligence Agency.
The decorated war veteran with high-level clearances testified to knowledge of government possession of UFOs, and threats against him for coming forward.
The whistleblower, putting an accomplished career on the line to reveal his story, made reference to his sharing of top-secret information with the inspector general, part of the protocol for vetting potential whistleblowers. (An inspector general already vetting the whistleblower's claims is a monstrous credibility threshold many in the media have failed to fully grasp when discounting Grusch's claims as secondhand.)
"I know the exact locations," said Grusch, who had previously given media interviews (published in June) to NewsNation and The Debrief about recovered spacecraft and, in his words, "dead pilots" (aka alien corpses) in U.S. hands. "And those locations were provided to the inspector general and some of which to the Intelligence Committees. I actually had the people with the firsthand knowledge provide a protective disclosure to the inspector general."
Firsthand knowledge!
Let's also not forget about the following dramatic exchange last Wednesday at the hearing, when the topic of witness intimidation was discussed:
"Do you have any personal knowledge of people who have been harmed or injured in efforts to cover up or conceal these extraterrestrial technology?" Congressman Tim Burchett (R-Tennessee) of the House Oversight and Accountability subcommittee asked.
"Yes," Grusch replied.
"Has anyone been murdered that you…have heard of?" Burchett inquired.
"I guess I have to be careful [answering] that question," Grusch replied. "I directed people with that knowledge to the appropriate authorities."
"Maybe if we could get in a confidential area of SCIF, we could talk about that," the congressman then said. "But unfortunately, we were denied access to the SCIF, and that's very unfortunate in this scenario."
SCIF is an acronym for Sensitive Compartmented Information Facility, a shorthand way to describe highly secure and classified locations used by the government to share secret information.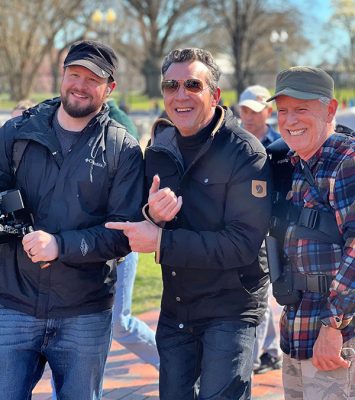 'Non-Human Intelligence'
The bipartisan hearing also came as Senate Majority Leader Chuck Schumer (D-New York) and Sen. Mike Rounds (R-South Dakota) are pushing legislation that would mandate records related to UFOs/UAP carry the presumption of disclosure.
"The American public has a right to learn about technologies of unknown origins, non-human intelligence, and unexplainable phenomena," Schumer stated in a July 14 press release.
The austere trappings of Capitol Hill, and the gravitas of the witnesses, lent a seriousness and credibility to the topic that can often be absent.
Accomplished filmmaker James Fox, who I interviewed in mid-July for a previous column about his 2020 UAP documentary "The Phenomenon," told me in our discussion about the need to focus on cases with immensely strong evidence.
"If it's just one person saying one thing, unless it's a high-ranking military person, it usually doesn't hold any weight for me," Fox said during the phone interview.
Varginha, Brazil, 1996
OK, that backdrop brings me to the aforementioned juicy part, and the early morning hours of Jan. 13, 1996, when Brazilian resident Carlos de Sousa was traveling on a freeway in his country, about to bear witness to what he says was otherworldly.
A cigar-shaped object, about the size of a school minibus, was emitting clear white smoke and hurtling toward the ground before his eyes, the object's side completely torn apart.
Losing altitude and less than 1,000 feet from Earth, the object contorted itself around, still dropping and then crashed to the ground. de Sousa got out of his car. An unforgettable, pungent odor, something like ammonia, consumed the air and filled his nose.
Debris was shattered about. It looked like aluminum foil. He grabbed and crumpled a small piece but when he released his hands, the material regained its prior shape.
Mystified yet composed, de Sousa wanted to help whoever might be inside the craft. But within minutes, trucks from the nearby ESA military base arrived, and a soldier ordered de Sousa to leave. He briefly objected to the order.
"I told you to leave," the soldier snapped back, pointing his gun at de Sousa's face.
Such is how the stunning UFO story of Varginha, Brazil begins.
'Go Away'
"I got in the car and left," de Sousa recalled decades later, in an interview with Fox for his stunning follow-up documentary, last year's "Moment of Contact," which examines the eye-opening Varginha incident.
Like other witnesses, de Sousa also faced subsequent and unnerving intimidation.
After the incident, de Sousa had given a TV interview and described what he observed. Then one day he pulled up to a gas station to grab a coffee, seeking to decompress.
Two tall, neat-looking officials in black suits approached de Sousa.
He recalled the encounter: "They stopped by my side and said, 'Are you Mr. Carlos de Sousa? Married to so and so, your daughter is so-and-so'…They described my whole life right there. I turned to the guy and said, 'Who are you? How do you know that?' He spoke clearly to me: 'Look, you didn't see anything. You shut up. Go away. If someone asks, you didn't see anything. You don't know anything. If not, things are going to get…very…weird for you. So get out of here.'"
Any effort at stoicism melted away.
"Right then, I got scared," de Sousa recalled.
He said the officials sped off in a dark Chevrolet Opala that had no license plates.
De Sousa kept quiet for decades.
'Cover-up in Process'
After the object crashed, witness testimony started to emerge of strange creatures in the City of Varginha.
The beings were described as small, with large heads, red eyes, hairless and possessing a brownish, oily skin. Locals reported encounters with these creatures.
Reputable local news outlets covered the crash, but the military insisted nothing suspicious was afoot. The story attracted both national and international attention.
Local reporter Nyei Nadeia, of TV Princesa in Brazil, heard about some area young women who had experienced an encounter. He hopped in his news van and dashed to the scene, near a neighborhood fitness center, Marcão's gym.
But when he arrived, Army trucks had already commandeered the area. The journalist was ordered to scram. He asked why.
"'You cannot pass, it's a matter of national security,'" Nadeia remembers being instructed by the military. "For us, it didn't make sense – or, in fact, it did make sense for us at the time. We were convinced there was a coverup in process."
In contemporary TV news footage, a commanding general is heard denying the entire story.
"We have nothing to hide," the Brazilian general insisted.
Rifles Raised 
But the military presence in and around the region in the following days remains a confirmed fact.
By Jan. 20, the military was still allegedly working to capture strange creatures.
A local man had just left Marcão's gym when he and several friends saw a pair of military trucks enter the town. The group of friends followed the vehicles through the neighborhood and came upon a military blockade.
The man, who Fox interviews in his film, tried to get through the blockade.
"I said I had the right to come and go, the constitutional right to come and go," the man recounts in "Moment of Contact."
Assembled soldiers, about four or five of them, sternly shook their heads no. But the man and his friends tried to defy the orders.
The military officers then "raised their rifles," the witness recalled, ending his group's effort to bypass the blockade.
Sister, Sister 
On that same day, Saturday, Jan. 20, 1996, the group of aforementioned local young women said (and still say as middle-aged women) how they came in contact with seemingly non-human beings.
Sisters Liliane Silva, 16, and Valquíria Silva, 14, accompanied by their friend Kátia Xavier, 21, had been strolling through an abandoned lot nestled between two houses when they say they spotted the creatures, about eight feet away.
Liliane was walking in front, and eyeballed the being first, screaming in fear.
"I was afraid," Valquíria Silva recounts in "Moment of Contact," returning to the site of the incident with Fox and her friends and family.
But, Liliane Silva stressed, the being was also scared.
"So, I looked in its eyes, and saw that it was frightened," she said. "Just as I was frightened, the creature was also frightened."
Fox asked Xavier for a description of just how much larger the being's eyes were than human eyes.
"Three times bigger than ours," Xavier replied. "Quite big and red."
On the day of the event, after the encounter, the Silva sisters, along with Xavier, ran home to their mother, Luiza. The worried mother convinced the scared young women to return to the scene. They hopped in their truck and dashed back to the site.
"And then there, on that spot," Luiza gestures in the film, "I saw the creature's footprint, I'll never forget it…only three fingertips."
She then draws a picture for Fox of the footprint, before adding another recollection: "I couldn't stand the smell, right here in the nose. For about 20 days, I don't know where that small came from. I even washed my nose with alcohol and water to get that smell out."
(The military continues to deny anything unusual occurred; for instance, officials reportedly claimed the young women mistook a local homeless person nicknamed Mudinho for an unknown being, noting how the man had been "dirty" as a result of recent heavy rainfall.)
A Capture 
Hours after the young women witnessed the alleged creature, Cpl. Eric Lopes and military police officer Marco Chereze were driving down a nearby road when suddenly a mysterious thing ran right across their path.
Officer Marco Chereze grabbed the being and restrained it easily with his bare hands; the creature was taken to Regional Hospital.
Chereze's clothes were consumed with the odor of the being, his body greasy and sticky from the encounter. He developed an infection, which worsened for about three weeks.
He was ultimately admitted to Regional Hospital on Feb. 10, entering the intensive care unit at 7 a.m. By 11:45 a.m., Chereze was dead, baffling local doctors.
Officials immediately pushed Chereze's family to bury the young man as quickly as possible. The officer was 23 years old.
'Undetermined Cause'
Viewers are introduced to Dr. Cesario Lincoln Furtado, an intensive care cardiologist with more than four decades of experience.
"In 1996, I was here when the event, the appearance of extraterrestrial beings occurred in the city, I had to attend to Marco Chereze who was the military officer people say, who was involved in the case at the time," Furtado calmly explains in Fox's film. "And we took him to intensive care, and did all the treatments. But he died from an undetermined cause. A case unknown at the time by us doctors."
The doctor notes how as he was dying, Chereze was restricted from discussing his illness, as also explained in the film by the officer's sister, Marta Tavares.
When Chereze fell ill, Tavares asked her brother about the secret military mission he'd been on, and the sensational international headlines of a non-human being prowling the area.
"His answer was, 'Look, this story will be a big deal,'" Tavares recounts in the film.
Officer Chereze's wife, Valeria, gave an interview at the time, and she says how she sought her late husband's medical records. But pages were missing from the documents she was provided.
"Nobody knew how to explain anything," the young widow told the TV interviewer. "I was always looking for an explanation, but no explanation came. None."
Separate Capture  
Also on Jan. 20, 1996, hours before the encounter described by the young women, the local fire brigade was contacted by several local residents, reporting something strange roaming the area.
The firemen arrived on the scene, dispersed local onlookers, and a few of them descended toward the woods. They then captured the being with a net, the type often used to retrieve venomous animals.
As events unfolded in real time, TV news covered the story.
"They said the animal they caught cried like a child," a man who witnessed the fire department activity said during one television report.
Of the at least two beings captured and transported to the local hospital, researchers say one remained alive.
'It Was Real' 
When in the country making his film, and after lots of cajoling, Fox was able to persuade a widely respected local family of three to break their more than two decades of silence and recount what they witnessed. They insisted their faces not appear on camera.
"It was a flying disk," a man in the family recalls for Fox in the film.
The trio recalled watching the object for about 15 minutes that day outside their home.
"They were scared," the man commented, referring to the two female members of his clan, also shown from behind in the documentary.
He also said the three of them just stared hard at the object, knowing it would more than likely be a fleeting, once-in-a-lifetime experience.
The red sphere, hovering and rotating before their eyes near their home, had been searching for something, and it's not hard to deduce what (or who) it might have been trying to find.
It was "looking, really looking for something," the man said. "And we were just looking at it. What I was looking at, I knew I'd never see it again…it was real. This happened. There was no way it was something else. The Varginha case was real."
About a week later, a group of Americans, possibly from NASA, arrived at the family's home, wanting to talk. The official-looking but unidentified Americans spoke to the family deep into the night.
"And what got my attention," the witness recalled, "when they left, they said, 'This conversation never happened.'"
The Radiologist  
Meanwhile, during the same time period, a local radiologist received a visit from the military while on duty at Regional Hospital. As many as about 10 military vehicles were stationed outside the facility.
An army officer inside the hospital was carrying a box, and a zipped, black body bag.
"They asked me to do the X-rays," the radiologist recounts for Fox in the film, his face concealed. "Of the parts they requested, the skull, the cervical spine, thorax, abdomen, pelvis and legs and arms. Their eyes were fixed, observing me all the time to see what I was doing."
After issuing their orders, none of the military personnel spoke to the radiologist or each other. His work was performed in total silence. The X-rays were developed but the radiologist was denied any opportunity to review the images.
"It was all taken by the military that day," he said.
"'Your job is done,'" the radiologist also recalled an official telling him. "'Thank you very much. Your job is done. Don't comment on what you saw or what you did.'"
A lingering odor, a mix between sulfur and ammonia, permeated the air. Even after vigorous efforts to clean and disinfect the area, the stench persisted, forcing hospital operators to close that section of the facility to the public.
For the next three to four days, the radiologist's nose and respiratory system felt infused with the pungent smell.
Military X
Incredibly, Fox was also able to secure an interview with a firsthand military witness. We only see the military man from behind during his interview with Fox, and his voice is intentionally distorted, but we learn he was involved with the transfer of a captured being.
Described as Military X for the purposes of anonymity, the veteran remembered being on the base that January day, and at about 9 or 9:30 a.m., then-Lt. Col. Olímpio Vanderlei Santos summoned him to his office.
The lieutenant colonel, along with other officers, ordered Military X to prepare some trucks for a mission without revealing the details of that mission, other than explaining how he'd be traveling to the City of Varginha and to follow some unmarked, non-military vehicles.
The convoy, including the Army's Secret Service, first traveled in the direction of Regional Hospital. Then the trucks traveled to Humanitas Hospital, ultimately directed to back in toward the facility's gate.
Once inside the hospital, Military X vividly remembers a box laid out on a stainless-steel table.
Doctors were carrying clipboards inside the hospital room, appearing fearful, surrounded by military as they examined and analyzed a creature on the steel table, the room thick with nervous energy.
Military X then eyed the being.
"And when I looked…I saw…something different," said Military X, also noting how the being's feet looked like a pair of fingers, leading him to conclude the creature wasn't human.
"A different creature, with the skin very oily…a lot of oil…like silicone," Military X added. "Seeing that, I got scared."
Let's Go to the Videotape 
Before he left the tense hospital room, Military X saw a soldier carrying a video camera, which was hanging from a strap over his left shoulder, not in use.
Fox asked Military X if video footage of the being still exists.
"They have it for sure," he replied. "For sure." (As far as I can gather, this particular assertion is just informed speculation).
On Jan. 22, Military X said he drove the creature from Humanitas Hospital in Varginha to the ESA Army Base in Tres Coracoes, about 20 miles southeast of the medical facility, where the being remained overnight.
He parked the vehicle and, along with a fellow soldier, walked into a military official's office.
The official looked at Military X straight in the eyes, and asked him what he'd just seen, perhaps testing his honesty. Initially, Military X pretended he saw a "burnt man or something."
"'That's not what you saw,'" the military man in the office allegedly replied, "what [you] saw was supernatural."
Military X then relayed further what he was menacingly told: "Anyone, who dares to speak anything about what happened, or what they saw, this must never get out. If anyone talks, outside these walls, the punishment would be very severe. Never. It was something to be kept extremely secret, of extreme importance. The secret would remain for life."
The next morning, the convoy traveled south on the freeway, then west to EsPCEx army base in the City of Campinas, where some tests were apparently conducted.
"Now, some things I don't know and can't prove, but the rumors at the time were that it went to the United States," Military X said of the being. "We weren't really equipped, honestly, to keep the creature here."
(Brazilian authorities, in their pushback, reportedly claim people mistook an expectant couple with dwarfism at the hospital for an unusual being.)
Ground Control to Major Tom
Brazilian Air Force Traffic Control Officer Jose Manuel Fernandez also provides key details to Fox in the film. His unit was charged with monitoring specific airspace over São Paulo.
In the aftermath of the reported crash and mysterious hospital visits, the United States Air Force landed in a Campinas, Brazil area airport.
A pair of helicopters subsequently departed Campinas to a then-undisclosed location; Fernandez and his colleagues later learned the location was the City of Varginha.
After landing and collecting something – allegedly the creature – the helicopters returned to Campinas, put the thing in the U.S. Air Force plane and immediately departed.
"Took off and left," Fernandez said. "And the mission was…what they told us: Silence. Total silence."
What the U.S. Air Force collected that day remains unconfirmed.
"They landed, without authorization of the Brazilian government," Fernandez explained. "It was a secret mission. And it was a U.S. Air Force airplane."
In that context, it's also noteworthy to consider what Brazilian Air Force Lt. Brig. Gen. Jose Carlos Pereira reveals in the film. Fox secured an interview with the high-ranking military official, who died in September 2020.
"Governments tend to cover up everything they can't explain to their population," Pereira acknowledges in the film when discussing the Varginha UFO case.
It's important to emphasize Pereira's stature. He was no slouch, having served as Brazil's delegate to the Inter-American Defense Board, an international committee of nationally-appointed defense officials.
Dangerous Moment 
In the film, we briefly meet Cpl. Eric Lopes, the commanding officer driving the car during the capture of one of the beings; the encounter that led to Officer Chereze's death.
The corporal is described as perhaps the only living witness of the capture.
He'd been unreachable for about a quarter-century when Fox and his film crew discovered him at a home, their cameras rolling. They wanted to know if Lopes would ever come forward and make a statement.
"I will kick you out with bullets," Lopes tells Fox and his colleagues, peering out from a first-floor window.
More than threatening, he seemed to be intent on issuing a protective warning: "You guys are gonna get in trouble," Lopes added.
And that was the end of that.
But what I find most striking, when reviewing all the details of the Varginha case, is how all the witness testimony from a vast array of disconnected people comes together to tell one overwhelmingly consistent, comprehensive story.
"I believe for sure that this case happened, because so many events are connected," current Varginha Mayor Vérdi Lúcio Melo tells Fox. "Suddenly you see the Army in the city. Lots of people saw the Army here; then, the death of a person who participated at the time, an ex-police officer; and the girls with whom I had contact, one was a nephew's girlfriend. So, I am convinced that this happened."
Say Uncle 
I started reporting on this general topic about a month ago after learning about the Hudson Valley's extraordinary history with UFO sightings, especially in the 1980s.
In one instance, a Yorktown police officer and a highway department worker were among those who witnessed a large unidentified V-shaped object with colored lights reportedly flying less than 1,000 feet near the Triangle Shopping Center in 1983.
The story got me thinking about the importance of embracing healthy skepticism instead of debunkerism when it comes to analyzing the fantastical-sounding anecdotes credible people sometimes share.
We should vet witness testimony but we should not dismiss it out of hand.
That gets me to my friend's uncle.
I guess when you start reporting on unexplained phenomena, you become the go-to for sharing UFO stories pretty quickly, and recollections about sightings have been dribbling in from credible sources, including several prominent local residents and officials who asked me to keep their stories secret – at least for now.
The list includes widely-known and respected members (and leaders) of the Westchester/Putnam community.
After my first piece was published last month, a close family friend told my father about a sighting her uncle experienced in June. I was not authorized to reveal my friend's uncle's name so let's just call him "Alex."
While the uncle, 61, declined to communicate with me directly, he did answer a long list of detailed questions in writing through our family friend.
Uncle Alex 
Uncle Alex lives for part of the year in the Valle Arriba area of Concepcion Las Minas, a municipality in the southern portion of Chiquimula, a region of Guatemala.
He owns a house in the rural community, a home he shares with his sister.
It's the home where our family friend grew up.
Alex works in building maintenance, both in Chiquimula as well as here in the Hudson Valley, splitting his time between the two communities.
His experience occurred in the early morning when the sky was still dark, lasting about five minutes.
It began just after he awoke. He noticed what appeared to be a person outside his window.
'Happy and Nice Person'
The figure was surrounded by a shiny light, about 15 feet around, and had a gray color, but he couldn't see the face clearly.
Startled, Alex initially thought, or hoped, it might be his sister, but feared a possible robber. Alex then noticed the thing move quickly without making any sound, almost as if hovering.
The figure seemed to move as if the land was flat, despite the uneven terrain of the area. Alex said it then underwent a sudden transformation, changing from gray to pink, with pink flower-like shapes.
It appeared as if the figure turned into a statue momentarily.
During the encounter, Alex said the thing seemed to acknowledge the presence of a lime tree on the property, creating a sense of connection or significance to the tree.
After the incident, Alex didn't find any evidence of someone else's presence on the property.
Shook by the experience, Alex did discuss the encounter with his family, but decided not to contact local police, just wanting to move on.
"He is a happy and nice person," our family friend told me, requesting her name not be used in order to keep her uncle's identity private. "Never says anything strange or things that any normal person would [make you] think he's lying."
New Rules
Would I have published an anecdote like this a month ago, before beginning to learn about the scientific study of UAP? No.
Can I say with any cosmic certitude that my trustworthy friend's kindly uncle's story is true? Of course not, by definition.
In the aftermath of last week's congressional hearings, do I now believe it's pivotal (and way past due) for news outlets, large and small, to take testimony from seemingly serious people seriously? Absolutely.
Just like with reporting out any story, it's about publishing statements in context, and evaluating the character and motives of sources, then letting readers decide.
I asked myself why a person with a 61-year track record of honest living would concoct a story like this out of whole cloth.
Would an honest, average civilian like Uncle Alex tell a tall tale, risking his family's respect? Would a widely respected U.S. intelligence officer like Grusch jeopardize his entire career, and possibly life and limb? I suppose it's possible. But it seems many, many miles from probable on its face.
If thousands upon thousands of witnesses (setting aside the crackpots and hoaxes), are lying, we have a separate story on our hands about inexplicable deceit and cognitive dissonance.
Uncle Alex's story does fail to pass Fox's threshold of featuring multiple witnesses and military-sourced corroboration. But average people with sworn testimony have been belittled, marginalized, stigmatized and ignored by too many newspapers for too long, meant to feel crazy and ashamed.
Absolutist deniers seem to rely on an incomprehensible brand of motiveless mass hysteria gripping the populace throughout the generations to avoid fracturing their understanding of reality, perhaps akin to a flat Earther in 1492, refusing to acknowledge emerging new science.
Skepticism is good but blind debunking is bad.
Weird Science 
Speaking of that UAP scientific examination, when researching this column I returned to the transcript of my interview from last month with Robert Powell, an executive board member and co-founder of the Scientific Coalition for UAP Studies, a respected nonprofit think tank.
His description of the famous Tic Tac encounter, the 2004 incident made famous by a 2017 New York Times expose about a secret federally-funded UFO program, is the story I keep reminding myself of when I begin to inch toward denialism.
The incident occurred off the southwest coast of California and involved a United States carrier strike force led by the USS Nimitz and the USS Princeton, as well as F-18 fighter jets.
Displaying extraordinary acceleration capabilities of over 100g forces, far beyond the capabilities of conventional aircraft, Powell stressed how only an intelligent force could take an object and accelerate it at those type of unworldly speeds.
"And this object [was] basically moving randomly and making sudden turns and accelerations that no aircraft can make," Powell explained to me.
As for Pentagon officialdom, despite acknowledging the existence, gravity and mysterious nature of hundreds of documented UAP, the brass can't quite resist indulging in bureaucratese and some doublespeak when putting out various statements.
The Pentagon emphasizes how that, to date, the department's All-domain Anomaly Resolution Office (AARO) has found no "verifiable evidence" to substantiate claims regarding the existence of programs or reverse-engineering of extraterrestrial materials.
However, when you read the tea leaves, it's pretty easy to see how officials leave the door open to all manner of possibilities in their authorized communication.
"DoD takes public interest in UAP seriously," read a statement sent to me last month by Defense Department spokesperson Sue Gough. "The Department is fully committed to openness and accountability to the American people, which it must balance with its obligation to protect sensitive information, sources and methods."
My messages seeking comment from the office of Thomas Monheim, the U.S. Inspector General of the intelligence community, have not yet been returned.
The thing to keep in mind, for any debunkers out there, is how if there's no higher intelligence behind these Pentagon-acknowledged UAP, and some phenomena are actually the result of, say, advanced foreign technology, then that too amounts to an existential dilemma with vast national security implications.
It requires massive attention either way.
"I would also like to add, from commercial aviation and military aviation perspective, we deal with uncertainty in our operating space as a matter of our professional actions," Ryan Graves, a former Navy pilot who has spoken out about consistently encountering UAPs on training missions, testified during last week's congressional hearings. "Identifying friend from foe is very important to us. And so when we have unidentified targets and we continue to ignore those due to a stigma or fear of what it could be, that's an opening that our adversaries can take advantage of."
Any way you slice it, this story, given its potentially world-altering consequences, trumps all others in terms of long-term impact by intergalactic margins in both size and scope.
If you're a proud skeptic, and an independent thinker, that's a beautiful thing. But apply that skepticism not just to a whistleblower with no known motive to lie but also toward a small group within the military-industrial complex with every reason (money, power) to obscure the truth.