Jobs Program for People with Disabilities Enacts Improvements
Opinion Advocates for ideas and draws conclusions based on the author/producer's interpretation of facts and data.
We are part of The Trust Project
State Assemblyman Burdick Champions Reform Effort
Ability to Achieve Positive Change in Government on Display 
Long Road Ahead for ACCES-VR in Path Toward Progress  
This is the fifth installment in a series exploring issues impacting people with disabilities.
By Adam Stone
First off, a little caveat: This column about efforts to improve a government program isn't totally about what it's about.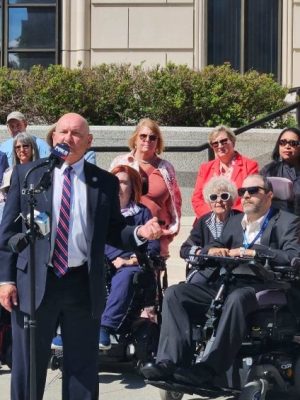 While it's the latest installment in a series about issues impacting people with disabilities, it's really about how (to state an obvious but important point) things can always get a lot better or a lot worse.
It's about how a broken structure can be fixed by hammering one nail at a time.
It's about how positive change doesn't happen on its own but rather as a result of people and institutions avoiding complacency and not accepting the status quo.
It's about how during these difficult times, with hate on the rise (burgeoning anti-Semitism is a historic precursor to authoritarianism), the world needs all of us to study up and speak out, with silence serving as a powerful ally to malignant forces.
All of that being said, let's dive into those improvement efforts and that aforementioned government program.
Stone's Throw
Journalists often get criticized, sometimes rightfully, for failing to spotlight the positive in the process of also reporting on the negative.
We shouldn't just throw stones, bad pun intended.
With all of these sentiments in mind, I figured it was worth returning attention this week to ACCES-VR, the troubled program I've written a bunch about over the past four-and-a-half months.
There have been several encouraging developments recently that display a willingness on the part of the program's leadership to institute much-needed improvements.
While there's still a long way to go to resolve the severe service issues chronicled in past columns, it's nice to see how state officials appear open to reform and improvement.
Quick refresher: ACCES-VR, run through the New York State Education Department (SED), is designed to help people with disabilities secure jobs and grow careers.
Vocational rehabilitation programs in the United States are primarily funded through a combination of national and state sources, with the federal government providing a significant portion of the money while overseeing compliance.
States manage their own vocational rehabilitation agencies and contribute funding to supplement federal support.
Bad VR PR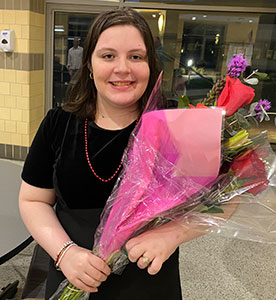 The critical context to bear in mind, when considering the importance of the issue here in New York, is just how much people with disabilities struggle with employment, in myriad ways, when compared (in the aggregate) to other people.
For example, in 2022, the unemployment rate for people with disabilities in New York was 7.6 percentage points higher than those without disabilities, surpassing the nationwide gap of 4.7 percentage points, according to the state comptroller's office.
Earlier in this ongoing series, I reported on the varied obstacles that clients confront with ACCES-VR, which stands for Adult Career and Continuing Education Services-Vocational Rehabilitation.
The investigation has revealed a toxic work culture inside ACCES-VR, communication breakdowns that upend client support, union strife within an already fractured organization and a critical shortage of counselors, all of which ultimately impacts service for people with disabilities.
For example, a prior piece told the story of a local 18-year-old, Maddie Diorio of Bedford Corners, who has cerebral palsy and initially hoped that ACCES-VR would help her secure employment, particularly in fashion retail.
The Fox Lane High School graduate's experience with the program over the past two years, emblematic of what so many have confronted, was marked by inaction and unfulfilled promises, leaving Maddie and her parents frustrated. (Full disclose: the Diorios are family friends).
But a follow-up to a state comptroller's audit I've referenced in past columns now shows how ACCES-VR has taken concrete steps toward structural improvement.
Also, beyond the audit, a local assemblyman is actively and methodically working to address the concerns of people with disabilities, including on issues reviewed in this series, while also guided by constituents on his advisory committee.
Additionally, anecdotal evidence seems to support the conclusion that program leaders are working to address client and family concerns, including through public engagement.
There are many miles to go but the road to reform seems to be under very early construction.
Let's start with the audit.
'Rising Out of Poverty'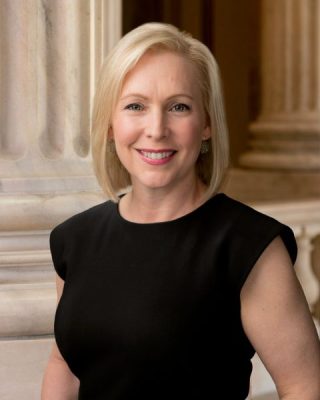 The comptroller's audit, unveiled on Mar. 30, 2022, found that SED did not consistently meet federal law and policy requirements for timely eligibility determinations and individualized plan development.
It also identified a lack of detailed information in the plans and insufficient program monitoring, hindering participants' efforts to secure employment and achieve independent living.
"The Department did not provide any documented evaluations to show it was adequately monitoring the ACCES-VR program," a key findings section of last year's audit summarized. "Inadequate monitoring, incomplete IPEs, and delays in an already complex process can deter participants from gaining employment, which can further result in disruption to the participants' goals of independent living and rising out of poverty."
Recommendations included implementing improved controls, procedures for detailed plan development and periodic program evaluations.
However, on Sept. 27, the comptroller's office released an update.
The follow-up audit aimed to assess the implementation of the recommendations outlined in last year's report.
Since the release of the initial audit, SED has made significant progress in addressing the identified issues, the comptroller's office concluded.
"Of the initial report's three recommendations, two were implemented and one was partially implemented," the office stated in a key findings section.
'Improve Employment Outcomes'
The comptroller's review did declare that a recommendation regarding program monitoring and the completeness of Individualized Plans for Employment (IPEs) remains only partially implemented.
Program officials were given 30 days to provide information on their plan to address the remaining shortcomings. Upon request, the press secretary for Comptroller Thomas DiNapoli provided me with a copy of the letter detailing the department's action plan.
In the 30-day response, issued on Oct. 27, a high-ranking SED official said the department plans to use a new electronic case management system and improve its data analysis.
"We anticipate that this additional data analysis will allow us to identify trends, develop strategies to improve service delivery and improve employment outcomes for our customers," wrote Sharon Cates-Williams, an SED executive deputy commissioner and a Board of Regents member.
I asked Mark Johnson, the comptroller's press secretary, about any next steps in the audit process and whether the office is now generally satisfied.
"We will let the audit speak for itself," he replied in an email.
Building Bridges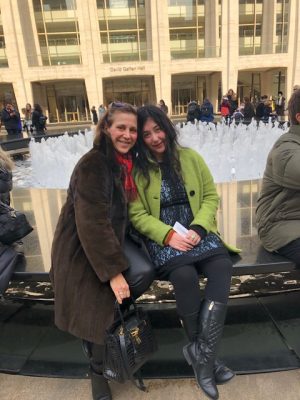 Meanwhile, Assemblyman Chris Burdick (D-Bedford), chair of the Subcommittee on Employment Opportunities for People with Disabilities, has been working to create change. Burdick initiated and secured a meeting with the comptroller's office.
But during the session, which occurred before the Sept. 27 release of the follow-up audit, officials informed the assemblyman that they were in the process of compiling a report assessing ACCES-VR's response to their recommendations, making it difficult to discuss the program's progress.
He also arranged subsequent dialogue with SED.
At a meeting with the department, education commissioners did express displeasure with, ahem, some of the coverage in this series.
However, Burdick said his intent was to seek solutions, not cast blame.
"And what I was trying to focus on is I was not really interested in trying to make it a hostile, antagonistic conversation with them," Burdick told me in a phone interview last week. "But I was really trying to identify what are the problems here and is there anything, either from the standpoint of legislation, budget or policy, that can be done to address this?"
One of the notable issues highlighted during the discussion was the difficulty in filling vacant positions, especially for vocational rehabilitation counselors.
The challenges involved in filling open slots lies at the heart of the issue.
'National Problem'
Top-level counselors are basically required to obtain a master's degree in the field or specialized certification.
To become a vocational rehabilitation counselor in New York, various qualification paths exist.
While minimum requirements for trainees are less rigorous, higher-level counselors need a master's or doctoral degree in counseling or rehabilitation counseling or certification as a certified rehabilitation counselor.
Civil service and/or federal rules that mandate a master's (or even almost mandate a master's with possible provisos) seems misguided to me when there's a pressing need for more staff, especially in a state like New York where the service demands far exceed the currently eligible and available workforce.
"One of the problems is that there's a requirement that the vocational rehabilitation consultant has a master's degree in that field," Burdick said. "I figured, well, okay, why don't we just change that or at least give some flexibility to the agency? That ought to be easy."
He quickly learned it wouldn't be so easy.
No Whammies 
Burdick said he discovered in his due diligence, when meeting with state education officials, that the policy stems from federal requirements. (That said, as of my last conversation with the assemblyman, the department hadn't yet provided him with the details about the federal rules, or he wasn't yet able to share them with me.)
The policy appears to pose a significant barrier to hiring and ultimately to helping people with disabilities.
Burdick said he found out the requirement has historical roots, stemming from a post-Vietnam War period when veterans with various disorders and mental health issues needed specialized support.
He initially wondered whether modifying the requirement could be achieved through state legislation. But he's starting to learn more about the complexity of the issues.
"This is a national problem," Burdick told me in our phone interview last week.
Exacerbating the problem is the fact that there aren't many schools offering this master's program, and the field struggles to draw enough talent because it's a relatively low paying profession.
"You've got sort of a double whammy," Burdick said, "because you're dealing with requirements that make it really hard to fill those positions because it's not a popular, and therefore, not a commonly offered master's program."
A University of Buffalo vocational rehabilitation master's program boasts on its website of graduating just a dozen students in the 2020-21 academic year.
Federal Outreach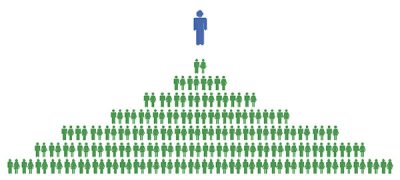 The assemblyman is now exploring the possibility of obtaining a waiver from the federal government to address the master's degree policy.
Yet he acknowledged how the process would be time-consuming and complicated.
His plan includes collaborating with congressional representatives, starting with Sen. Kirsten Gillibrand (D-N.Y.), to seek a solution at the national level if necessary.
"That's the path that I'm pursuing," he said. "If this were something that were susceptible to handling it through statute or regulation, then I would be on it. This instead is federal and also dealing with process and policy, but I think mostly process that runs through the Civil Service Commission in trying to facilitate the hiring of positions."
Gillibrand's press secretary Ishya Verma did not reply to my requests for comment last week.
Master of Some
Burdick emphasized that the problem of filling vacancies extends well beyond ACCES-VR and impacts various agencies across the state, as demographic changes have led to a reduced workforce pool and a rash of retirements in recent years, especially post-pandemic.
While the assemblyman declined some follow-up questions I posed late last week to clarify certain details about his meetings with state officials, he made a point of stressing his general optimism about the reception he's received.
"I can say at this point that I have been having active ongoing discussions with both state education department and the Civil Service Commission on steps that can be taken to accelerate the filling of vacant positions for vocational rehabilitation counselors in the ACCES-VR program," he told me over text on Friday evening. "I also can say that I am pleased (that) progress is being made in this regard."
In other words, there's more information Burdick probably and understandably didn't want to yet share, especially while forging trust with commissioners, but he's on it and making incremental progress.
On background, a press official for a U.S. senator told me during a phone conversation late last week that while his office was not deeply acquainted with the specific issues, it appeared to him that solutions to the problems might best be pursued through state-level officials.
So it seems fair to say that it remains somewhat unclear, even among some state and federal offices, who should be doing what, where exactly the jurisdictional boundaries are drawn, and what next steps make the most sense to solve problems.
Talent Pool
The good news is that the issues have the attention of a lawmaker intent on doing his research and figuring out the best fixes.
Yet the U.S. Senate source did raise the obvious and understandable concern, cordially pushing back on the premise of my questions.
"But do you want to put people in who might have fewer qualifications in those positions?" he asked me rhetorically, wondering whether relaxing requirements might lead to less qualified counselors.
With all variables in mind, I think an overwhelming case can be made that easing any mandates would broaden the pool of available talent, expedite essential hirings and ultimately provide stronger support for people with disabilities, given the untenable caseloads counselors currently carry.
Many significant and sensitive jobs inside and outside of government offer training programs as a viable alternative to a master's degree. A compromise could be requiring an extra educational component within a specified number of years of employment, like with some teacher positions, if that option isn't already easily achievable.
To coin a phrase, the devil will be in the details.
Filling Slots 
Currently, the state's website lists lots of openings. For example, in the White Plains office of ACCES-VR, a counselor position paying a salary between $73,298 and $84,496 was posted in late September.
Unfortunately, there are people willing and theoretically able to fill counselor positions who aren't bothering to apply as a result of some of the well-intentioned but possibly counterproductive restrictions.
For one of my prior pieces, I interviewed Heidi Hacsi, a Long Island woman who has cerebral palsy. She had her own negative experience with ACCES-VR last year when she sought the program's assistance, citing communication delays, disengagement by her counselor and a general lack of support.
ACCES-VR even closed her case inexplicably.
Hacsi emphasized the need to hire counselors with disabilities themselves to better understand and advocate for the unique challenges faced by clients. She'd love to be hired for one of the open positions right now if she was eligible.
I had asked Hacsi in July whether current civil service guidelines would allow her to help ACCES-VR fill its major personnel needs.
"I tried to but all the positions are civil service tests, at least for the assistants, and they're not currently hiring for those right now," Hacsi replied.
She did enroll for schooling this fall at the University of Buffalo to study vocational rehabilitation.
"Well, my goal is to work at ACCES once I get done with school to make a difference, and hopefully the policies will be different by the time I get there, and hopefully I'll be able to help others like myself become less frustrated with the system," Hacsi said.
Education Department employees are hired following the rules of the New York Civil Service Law.
Public Displays of Engagement 
In another possibly encouraging sign, a source I interviewed for a prior piece alerted me to recent public engagement efforts by ACCES-VR.
For instance, in a Sept. 24 e-mail, officials provided information about a trio of virtual public forums, held last month.
"These public forums provide ACCES-VR the opportunity to receive input and feedback from our customers, vendors and stakeholders," the e-mail stated. "The public forums are being held in conjunction with the forthcoming NYS Combined State plan and feedback will be valuable as ACCES-VR sets goals and strategies for providing vocational rehabilitation services to people with disabilities."
Understandably, longtime observers aren't prepared to celebrate just yet.
New Castle's Lucille Rossi, the mother of a 23-year-old young woman with an intellectual disability and also a member of Burdick's advisory committee on disability issues, is a longtime critic of ACCES-VR, and the state more broadly.
She said officials should focus on recruiting more trainees and help them get their degrees "through a tuition reimbursement system or other recruitment efforts."
Rossi finds it maddening that practical steps weren't taken over the last decade to address the problem.
"I'm concerned that ACCES-VR has had a staffing shortage for the past 10 years, at least," Rossi also asserted last Friday. "I would assume that an organization that is supposed to help people find employment would be better at filling their own open positions."
Double Dare
In a June interview, a commissioner with SED pointed to an initiative, in partnership with the University of Buffalo, that allows staff members to pursue a master's degree in vocational rehabilitation counseling.
Because ACCES-VR impossibly aims to sufficiently serve 50,000 people across New York State with only about 300 counselors, I had asked the commissioner to share how many people she'd reasonably like to see added to the staffing ranks in an ideal world.
"I would like to double that number if I could, but I want to be realistic," Adult Career and Continuing Education Services Deputy Commissioner Ceylane Meyers-Ruff told me at the time, referring to the current 300-counselor figure needing to be higher. "That's why I don't want to commit to a hard number. But if I could double the staff, I would absolutely do that."
The state's website describes job requirements in somewhat opaque, bureaucratic language, making it not entirely clear to me whether there's already potential flexibility in hiring people who could clearly do the job but haven't yet received certain schooling. Best I can tell, that wiggle room does not unambiguously exist but I contacted the press office at SED in July trying to clarify.
"Let's say a highly accomplished and skilled professional with a doctoral degree in chemical engineering and a proven track record of leadership, community involvement, and a passion for helping others walks in the door, overqualified in a sense but also eager and willing to take the low-paying position," I wrote at the time. "Would a person like this be ineligible for the position due to their non-related academic background? Does the state have a case-by-case workaround on this?"
I didn't receive a reply.
Yeoman's Work 
Gaining a true sense of program improvement, in my view, won't come from a comptroller's report, as helpful as the audit might prove in initiating progress.
Instead, clients and their families will feel and talk about the difference in the coming months and years if meaningful reform is enacted. The anecdotal evidence will reveal the depth of successful reform.
And here's the thing: It's easy and wrong to disengage and lament how everything is broken. It's hard and right to work toward change.
Passionate activists like Rossi, earnest public officials like Burdick and even faceless bureaucrats like the auditors at the comptroller's office show how we don't enjoy the luxury of becoming overwhelmed by the world's problems, or the difficulty of the unglamorous efforts required to achieve change.
They embody the quiet grit and yeoman's work needed to fix faulty systems.
We're all responsible to play our part, speak out and take action, whether in modest or grand fashion.
While ACCES-VR is just one government program, the efforts on display to address systemic problems shows what healthy democracy in action can look like in countless other areas of civic life.
To Be Continued  
Progress can still be achieved, even when politics is fractured, even when the press is hobbled and even when citizens are exhausted.
There's obviously a long way to go before uncorking any champagne.
All we know for sure is that there's apparent openness to solving structural problems, and early action underway. But even that by itself is the most critical, fundamental first step in the right direction.
This story has arrived at a to-be-continued moment; no one is declaring "the end" even while hoping for an eventual happily ever after.
The comptroller's office helped provide oversight, activists pushed the issue, citizens spoke out, the truth was said out loud in the media and a local legislator seized the opportunity to vie for meaningful, durable reform.
More of this, please.
– Adam Stone is publisher of Examiner Media. Contact him with tips and feedback at astone@theexaminernews.com.