Examiner Follow-up Investigation: State Program for Disabled People Accused of Mistreating Deaf Employee
Investigative / Enterprise In-depth examination of a single subject requiring extensive research and resources.
Opinion Advocates for ideas and draws conclusions based on the author/producer's interpretation of facts and data.
We are part of The Trust Project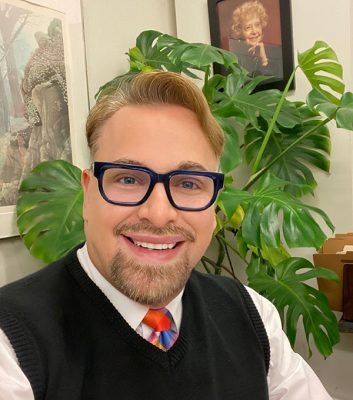 More Insights from ACCES-VR Staff, Past and Present
'Toxic Workplace' Plagues Organization 
This is the third installment of a series about issues impacting people with disabilities. 
At the risk of burying the lead, forgive me as I start more toward the beginning, and work my way to the headline, eventually getting to how a program designed to help disabled people is allegedly mistreating an employee with a disability.
In my previous investigation of ACCES-VR, published last month, I chronicled some troubling and significant flaws about the organization, problems with the local White Plains office but also statewide warts in the program.
As a quick refresher, ACCES-VR, which stands for Adult Career and Continuing Education Services-Vocational Rehabilitation, is tasked with helping people with disabilities not just secure jobs but develop and nurture careers.
The program is run through the state Education Department.
An interview with an anonymous former counselor, followed by separate on- and off-the-record conversations with the union, other staff as well as clients, convinced me the topic was worth revisiting.
I received a phone call a few weeks ago from an anonymous former counselor who worked at ACCES-VR for 10 years.
The former counselor's insights, combined with the findings of my prior report on the program's shortcomings, further illustrated systemic failings within ACCES-VR that must be fixed.
But as I dug into the topic more, it became evident the problems are wider and deeper than was clear to me even a couple weeks ago.
Just a few of the key conclusions from this investigative series:
The department's toxic workplace culture demoralizes staff, leading to poor service.
A federal law creates a counterproductive incentive system for counselors.
Lack of proactive communication or advocacy by overwhelmed counselors appears to be commonplace, leaving job seekers in a lurch.
Internal strife between management and the union has damaged an already dysfunctional agency.
The state cites its own misguided rules to justify bureaucratic breakdowns and explain program flaws.
Three hundred counselors serve 50,000 people across New York State, and a full third of the 300 are currently eligible for retirement.
Boring But Important Part
During my interview with the anonymous former counselor, the source detailed a consistent pattern of communication breakdowns, inaction and unfulfilled promises within ACCES-VR, leaving disabled people on the short end of the stick when seeking career support services.
Many of these issues were covered in the earlier Stone's Throw investigation, including interviews with local families voicing their frustrations.
However, the source also underscored elements of the story I neglected to incorporate into my earlier piece, most notably the negative impact of a federal mandate stemming from the Workforce Innovation and Opportunity Act, known as WIOA.
Signed into law on July 22, 2014, the legislation was designed to strengthen the public workforce system and help get Americans (including young people and those with significant barriers to employment) into high-quality jobs and careers.
That's a great goal.
Yet the incentive structure of the law has produced unintended but problematic consequences, some people within state government say.
Rules are Rules
While WIOA aims to provide rehabilitation services for teens with disabilities and facilitate their transition into the workforce, the law's implementation within ACCES-VR has created major issues, several sources said.
The law emphasizes the importance of quickly getting people into status (enrollment in the program), but counselors I interviewed believe this approach is flawed and leads to ineffective service delivery.
"I have had so many conversations with people at all levels of the bureaucracy," the anonymous source said in a phone interview two weeks ago. "The information that I got from my office was, 'I'm sorry, but these are the new rules. We don't know.'"
The WIOA, in conjunction with the state's Rehabilitation Services Administration, prioritizes quotas and maintaining compliance, making it "hard to counsel our clients," a second anonymous source currently working inside the bureaucracy told me.
"We are on a time clock, which makes it more of a numbers job," the second source said. "We have to make them eligible in a certain amount of days, and so the clock is ticking, we have less time to individualize plans to meet specific desires of our clients."
Congressman Mike Lawler (R-Pearl River), through a spokesman, ultimately declined to provide comment about the federal law.
Using an analogy to illustrate the problem, the first anonymous source said the pressure to quickly enroll people under WIOA is similar to filling a restaurant with customers but failing to provide them with appropriate service or addressing their individual needs, resulting in a flawed and ineffective approach to rehabilitation services.
"So the analogy of the wait staff is load them all in and then tell them to sit there, say, 'Oh, great to have you in,' and then fill up the whole restaurant," said the former counselor, who is now a social worker. "And then say, 'Well, we don't have the time to really figure out what your needs are, so here, you're going to order this.'"
The problems then mushroom. New referrals get the shaft.
"You have to work on the other 400 people in your caseload," the first anonymous source lamented.
While the first anonymous source stressed how there are many hardworking, dedicated ACCES-VR counselors, the cancerous culture festering inside the system has metastasized to a point where the entire program shows symptoms of the disease.
"I think what's particularly demoralizing is that the local office, the management, didn't really care," the first source said. "There was an unwillingness to advocate or lobby to the higher up. And I don't know what that's about."
Business Manager Speaks Out
Keith Gleason, a business manager at a Manhattan district office for ACCES-VR, echoed similar sentiments. Gleason cited concerns of poor management and disrespect toward staff.
"The overall impact of this administration's horrible treatment of staff is that it has become impossible to provide adequate services to our participants with inadequate staffing, which they cannot replace and which continues to decline because of them," Gleason told me.
Gleason said he's raised concerns to members of management but he felt they either didn't care or didn't understand the gravity of the situation.
"There is absolutely no focus on retention and they only focus on recruitment even though staff that do get hired mostly leave in a short period," Gleason said two weeks ago in the first of two phone interviews. "So I've recently come to the conclusion that this administration is intentionally trying to destroy the organization. Nothing else makes sense."
I asked him for any reason as to why that would be the case – even possible speculation co-workers might ponder over a beer – but he said he hasn't a clue when it comes to potential motivation.
Quantity Over Quality 
I also connected last week with Rob Merrill, director of communications for the New York State Public Employees Federation.
We had published an unsolicited letter to the editor from Merrill last week.
Part of his letter noted how he felt my initial investigation placed too much emphasis on the culpability of the local White Plains office. I actually didn't and don't at all disagree that the problems start at the top of the food chain, with the state Education Department (SED), and exist throughout New York.
"SED leaders are focused on meeting compliance metrics, not delivering quality services," a portion of Merrill's letter stated. "VRCs (vocational rehabilitation counselors) are relegated to pushing paper instead of helping clients."
In a follow-up phone interview with Merrill last week, he also discussed the union's efforts to improve the working conditions of its members at ACCES-VR.
While he cited a concern about overtime work and mandatory work assignments, I wanted to hear more from him on how personnel issues might most directly impact service for people with disabilities.
"Management is much more concerned about the metrics and the numbers because that's what they have to report up the chain in order to continue their federal slice of the funding," Merrill maintained. "And instead, what happens is the individual care and attention that people with disabilities need gets forgotten about."
Unfilled Positions 
Merrill asserted that unfilled state positions have left the department understaffed. In this instance, it's left "New York's most vulnerable population" underserved, the union spokesperson also observed.
He did say the problem was worse under former governor Andrew Cuomo, crediting Gov. Kathy Hochul for "some traction" on hiring since she took office in 2021. (Hochul's office has not replied to my interview request.)
"But it still is a backlog," Merrill said. "It still is quite a process via the civil service department to get all these people up and running and fully trained and able to do their jobs."
For instance, in the local White Plains ACCES-VR office alone, even though there are eight filled vocational rehabilitation counselor positions, there are also a whopping eight unfilled slots, the Civil Service Enforcement/Research Department shared with me.
"We have no way of knowing whether there is funding to fill the unfilled positions," a third anonymous source clarified.
The portion of the SED budget pertaining to vocational rehabilitation and supported employment did increase by $1,472,000 in the 2023-24 budget.
"I do not know what portion of that went to ACCESS-VR," the same anonymous source also noted.
'Low Morale and Toxic Workplace'
As for the issue from a statewide perspective, for all titles with "vocational rehabilitation" within SED, there are 396 filled positions but a staggering 250 vacant positions, the research department told me after reviewing a civil service database.
"But as always, the number of vacant positions may include 'non-viable' positions, that is, positions that (the) agency does not intend to fill in the foreseeable future," the third anonymous source explained.
From a procedural standpoint, as of June 20, more than 50 of the ACCES-VR positions are "approved to be filled."
"However, there are more positions that need to be filled," the third anonymous source explained. "We need to not only focus on new positions and focus on retaining employees. Staff have been leaving in droves because of the low morale and toxic workplace."
Overall, in terms of vocational rehabilitation counselors specifically, 203 of the slots are filled statewide.
As for other positions with the phrase in the title, there are 97 vocational rehabilitation counselor assistant positions and 67 senior vocational rehabilitation counselor positions filled.
Also, 16 associate vocational rehabilitation counselor positions are staffed and there are 13 vocational rehabilitation counselor trainees on the state payroll.
Serious Accusations 
OK, getting back to that buried lead.
Jeff Mooney, a vocational rehabilitation counselor assistant who also happens to be deaf, has accused the state of discriminating against him based on his disability, ultimately leading him to file a formal complaint last month, on June 26, claiming "retaliation." Mooney details six specific dates between May 9 and June 20 when he believes discrimination occurred.
The claim was formally made against the state's Director of Diversity & Access.
In other words, if the charges are true, agencies designed to help disadvantaged people are mistreating their own.
Mooney, affiliated with the same New York City office as Gleason, had been previously granted what's known as a "reasonable accommodation" request, which included having a full-time interpreter present to assist him in his role.
He received the approval in May 2021 to secure a full-time interpreter. But the interpreter didn't start until last Nov. 6, with the state citing paperwork issues to explain away a delay that spanned a year-and-a-half, according to Mooney.
"Why that took so long, I have no idea," Mooney commented in a phone interview last week, facilitated through an interpreter. "The process is typically about a week to two weeks."
But once Mooney started working with the full-time interpreter, he began to flourish, achieving new professional growth.
"Once we had the interpreter here, everything was great because I felt like I was on equity with my colleagues, the other people in my same role, my position," Mooney said. "I was learning a lot more."
Bureaucratese
However, Mooney was ultimately informed that the interpreter could not be solely dedicated to him, leading to what he says is a decrease in support during crucial job responsibilities.
"Following the decision from central office, adjustments have been made to your reasonable accommodation," the district office manager of ACCES-VR's Manhattan office said in a follow-up response to Mooney in a June 29 letter. "As outlined in the letter, in-house interpreting has been authorized for specific purposes, including meetings with participants, training sessions and select meetings/orientations. I acknowledge the significance of allowing you to choose your preferred interpreter."
Even given any annual renewal process, Mooney pointed out how despite gaining authorization for the full-time interpreter in 2021, he'd only been receiving the service for far less than a year.
He also claims he's being "picked on," including with the nature of his work assignments, noting how he's being tasked with office assistant duties.
"This is a demotion," he wrote in a complaint to the state, detailing a series of concerning encounters.
Make Sure That You're Deaf
While Mooney described multiple issues at multiple meetings, an especially troubling incident emerged when Mooney requested an interpreter during a remote session in May. The request was allegedly denied, and he had difficulties understanding the conversation.
Setting the debate over the reasonable accommodation aside, Gleason stressed how it's the disregard for important internal policy that is the most serious issue at play.
"The real problem came in (a) meeting where they included HR to discuss his reasonable accommodation, which is a violation of our policy," said Gleason, who as business manager also serves as his Manhattan office's union steward. "And the reasonable accommodation is just between either the participant, our staff and HR. It's not supposed to be involving management and it's supposed to be confidential."
Mooney made the same point in a July 6 e-mail.
"I did not give HR permission to discuss my Reasonable Accommodation with anyone but the HR representative AND management had me attend the previously mentioned meeting with them all," he said in the e-mail to the Office for Diversity & Access, as part of a string of back-and-forth correspondences with the department.
Mooney also cited concerns about the handling of his accommodation renewal request.
In what seems like bureaucracy run amok at best, Mooney said he was given a health care provider form to fill out and told to obtain a note from a doctor in order to prove he's still deaf. Yup, you're reading that right.
His doctor recognized the apparent absurdity of checking on his deafness.
"You don't get healed from that," Mooney remarked in our phone interview last week. "That's not going to change. So (the doctor) filled out the form, I submitted that, and then they sent me another e-mail that we need you to have a kind of release form allowing us to talk to your doctor directly to make sure that you're deaf…and verify your eligibility."
In an e-mail correspondence I reviewed, a state official acknowledged receipt of Mooney's health care provider release form.
"No decision has been made at this time," a portion of the June 13 letter from the Office for Diversity & Access had stated.
When trying to rationalize its sometimes bumbling and baffling actions, too many state officials seem to point critics to its own rules in order to justify its rules. The twisted logic goes like this: How can we possibly renew your reasonable accommodation seamlessly given the fact that our rules require us to make you jump through silly hoops?
"I was told I could not use my Reasonable Accommodation for said meeting even though my Reasonable Accommodation was present!" Mooney wrote in a portion of one e-mail to the state's diversity department on July 6. "Would you tell a person in a wheel chair to come to a meeting but they couldn't use their wheel chair? Even though a Virtual Interpreter was provided anyone who knows interpreting knows that this is a huge disadvantage as opposed to having an interpreter present and especially one that understands my gestures and meaning and can convey others speech so that I understand."
'My Anxiety Is Up'
Mooney also reported being mistreated during meetings, leading to feelings of disrespect and humiliation.
"I'm depressed all the time now," Mooney said in our phone interview, also stating that he's never received any demerits about his work performance. "My anxiety is up. I have trouble sleeping, I can't focus. I always (have a) headache. I just feel like many times, when they use a…random interpreter they schedule once in a while, sometimes they don't even show up. So it makes it easier if I have an interpreter who's dependable who's here."
I asked Mooney about the nature of his earlier efforts to get the situation resolved and he described a follow-up meeting with management in more detail. An unfamiliar woman from HR was unexpectedly present.
"I go in there with my interpreter," Mooney recalled for me of a meeting on June 5. "The woman on the screen, I'd never met her before. I had no idea who she was. My interpreter sat down. I sat down…and they start yelling at me. She says, 'Well, we can't afford to pay for a full-time interpreter. We spent over a million…dollars,' and all of these things. And I was like, 'Wait a second, who are you? I don't even know who you are. You didn't introduce yourself.'"
In correspondences I reviewed, the Office for Diversity & Access advised Mooney that there's no internal process to object to reasonable accommodation decisions.
"…Additionally, your allegations of discrimination has been referred for an internal investigation," a July 5 note from the Diversity & Access department stated, before naming outside agencies Mooney could also consider contacting.
Mooney did file a recent complaint with the federal Equal Employment Opportunity Commission (EEOC), and also alerted the National Association of the Deaf, a civil rights organization, about his concerns.
As for the complaint Mooney filed with the state, Gleason said the internal investigation is laughable on its face.
"They're doing an investigation, which afterwards I realized they're investigating themselves," Gleason observed.
Hello?
There was also a dramatic conclusion to my interview with Gleason and Mooney when someone apparently spotted the call. The pair then quickly cut our conference call short.
"We've been found out," Gleason abruptly said almost 25 minutes into our call, in mid-sentence, just as he was telling me the specific names of people most responsible for the problems. "So somebody's…over there."
Uh-oh.
Click.
My follow-up messages to Mooney and Gleason seeking clarification were not immediately returned.
I did wonder whether the issues Mooney encountered were isolated in nature or if they were emblematic of the organization's sour culture.
"SED has denied over 100 Reasonable Accommodations for employees with disabilities," the third anonymous official wrote in an email. "Some of the reasonable accommodations were approved, but the doctor's recommendations were flat-out denied. Not only have they not done everything they can to entice staff to work for or continue working for people with disabilities at ACCES-VR, they deny the rights of those people with disabilities who do work for NYSED."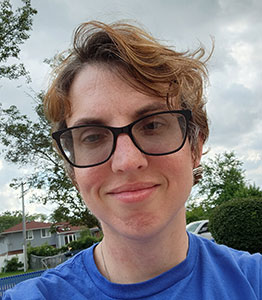 'Sick of Dealing With It'
I also spoke last week by phone with Heidi Hacsi, a Nassau County resident with cerebral palsy who has sought help from ACCES-VR's district office in Garden City.
In 2016, Hacsi enjoyed positive exchanges with the organization, served by a counselor who also used a wheelchair, sympathetic to her needs.
But Hacsi's effort to reengage with ACCES-VR last year, beginning in the fall, has been a dreadful experience, marked by program delays, inactivity and disengagement. It took months to even get the process started after she initially reached out in about October.
"I mean, my counselor at ACCES, for one, she wasn't engaged at all," Hacsi, 40, told me in a phone interview last week. "Her attitude was, 'I can't be bothered, blah, blah, blah, blah.' She never even e-mailed me to check up and see how I was doing. She just kind of left me hanging."
The job interviews Hacsi has secured, she's secured herself.
Although the counselor wouldn't reach out to Hacsi unsolicited, I did ask whether she would at least reply to messages.
"She always replied to my e-mails," Hacsi explained. "It's just that…the tone of the e-mails were like – excuse my language – but the tone of her e-mails were 'I don't really give a [expletive]. You're one of, like, 10 million people that I have on my caseload.'"
Even though still seeking new employment, ACCES-VR recently decided to close Hacsi's case, bizarrely citing the fact that she didn't yet know her fall school schedule for remote classes. Hacsi is enrolled at the University of Buffalo to begin learning vocational rehabilitation herself this September.
"She just closed the case, said 'Oh, I don't know the time of your classes,'" recalled Hacsi, who currently works for a day habilitation program, planning trips and coordinating logistics. "You don't have a schedule, blah, blah, blah, blah.' I was like, 'All right.' At that point. I was just so sick of dealing with it."
A Little Help Here
Hacsi also noted how the ACCES-VR counselor oddly didn't seem to know to direct her to job leads at offices that are easily accessible for people in a wheelchair.
"They didn't really know what path to go with me, which I thought it was weird because I was pretty descriptive in what I wanted, like, just clerical work or whatever, but they didn't really elaborate on that goal or give me suggestions to help me, like what might be a better goal, if any," Hacsi said.
She emphasized how counselors at ACCES-VR should be following up with agencies and placement organizations to ensure the support needed by people with disabilities is effectively delivered.
"I don't know if they have too much on their caseload or what it is, but from reading the first part of your article, it seems like the state has the money," Hacsi remarked. "There just needs to be somebody to go in there and investigate and look at what's really going on in there, because they're not doing what they're supposed to do."
With aspirations to create positive change from the inside once she completes her master's degree, Hacsi stressed the need for the agency to hire counselors with disabilities, particularly those with physical disabilities, to better understand and advocate for the unique challenges faced by clients.
"Well, my goal is to work at ACCES once I get done with school to make a difference, and hopefully the policies will be different by the time I get there, and hopefully I'll be able to help others like myself become less frustrated with the system," Hacsi said.
I asked whether current rules could allow the eager advocate to help ACCES-VR fill its immense staffing needs right now?
"I tried to but all the positions are civil service tests, at least for the assistants, and they're not currently hiring for those right now," Hacsi replied.
The Room Where It Happens
After our investigation was published last month, Assemblywoman MaryJane Shimsky (D-Dobbs Ferry) submitted a letter to the editor. 
"The bureaucratic hurdles are too high, and the pool of professionals who work in the field have been dwindling in recent years," Shimsky stated in a portion of the letter. "This is not a problem limited to New York, but it is incumbent on us in state government to address it."
She wasn't available for a phone interview last week but Shimsky did confirm over e-mail that she's pursuing the issue, even though she hasn't received any constituent complaints.
"We have been going back and forth with SED to learn more about the status of the program and how it might be improved," Shimsky wrote me in her email. "SED Commissioner, Deputy Commissioner and relevant staff has promised to meet with us to discuss these issues soon, probably in a matter of weeks, as opposed to days or months."
Common Sense
With SED citing an insufficient volume of qualified candidates to fill open vocational counselor positions, I also wondered whether the state should consider widening eligibility.
The vocational rehabilitation counselor position in New York requires candidates to hold either a master's or doctoral degree in counseling or rehabilitation counseling, a related field, or possess a current Commission on Rehabilitation Counselor certification (CRC) credential, and eligibility to sit for the CRC certificate examination.
Perhaps in an ideal world there would be more than enough applicants with educational training in vocational rehab. But circumstances have shown the candidate pool is too narrow.
Let's say a highly accomplished and skilled professional with a doctoral degree in chemical engineering and a proven track record of leadership, community involvement and a passion for helping others walks in the door, overqualified in a sense but also eager and willing to take the relatively low-paying position.
Should people like this be barred from a vocational rehabilitation counselor job paying $50,000 to $65,000 annually due to their non-related academic background? Or, taking nothing away from people with specific educational experience, should an accomplished candidate like this be provided on-the-job training? Maybe policymakers can at least suggest offering up this option for a year, in an effort to get the organization fully staffed to address the preposterous counselor-to-client ratios?
If there's a workaround waiver option already allowing the state to apply common sense in potential cases like this, instead of pointing to byzantine rules and regulations, no source I spoke to was aware of it.
Sure, these issues are tricky, and can't be solved by waving a magic wand. But forces favoring or comfortable with the status quo make complicated problems sound like impossible problems.
The manmade hurdles might be tall but they can be cleared.
Union leaders, management, and elected officials all need to play their parts to fix the troubled program.
Follow-up Audit 
While it strikes me as a near certainty that there aren't any cartoon villains in this story, and the state surely has a side of the story to tell, the magnitude and depth of disgust among employees past and present seems to paint a particularly ugly picture of ACCES-VR's corroded culture.
State Comptroller Thomas DiNapoli's office audited ACCES-VR last year, and the investigation revealed a lack of timely eligibility determinations and a failure to adequately monitor the program's effectiveness. There was a follow-up audit initiated in May.
I sought an interview with SED last week. For my June report, I spoke to state ed officials on Zoom for about 50 minutes.
"I have to say that the staff do a really excellent job," Adult Career and Continuing Education Services Deputy Commissioner Ceylane Meyers-Ruff said at the time in our Zoom meeting, providing thoughtful answers to an array of questions. "We have so many success stories of people who have received access to VR services and have accomplished their career goals."
This time, a press contact requested questions be e-mailed, which I did, but the department ultimately declined to answer all of my specific inquiries.
"The New York State Education Department believes that all individuals with disabilities can benefit from vocational rehabilitation services and should have opportunities to work in jobs integrated within their communities," read a prepared statement supplied by Assistant Commissioner for Public Affairs Keshia Clukey. "ACCES-VR's goal is to provide quality and timely services to thousands of New Yorkers with disabilities that assists them in achieving and maintaining employment."
The prepared statement also just factually pointed out in boilerplate language how ACCES-VR is designed to support independent living through "training, education, rehabilitation, and career development" with the organization's "outstanding team of Vocational Rehabilitation Counselors who provide guidance and support to our customers."
"NYSED will continue to work with our state and local partners to ensure all individuals with disabilities who want to work will have the opportunity to achieve employment and independence," the statement concluded. "We will also continue to explore strategies to support and expand our dedicated workforce."
I asked to interview the five specific ACCES-VR and education department commissioners considered by union leaders as most responsible for the problems. But the request was not granted.
Earlier in our correspondence, Clukey noted that SED can't discuss personnel matters.
"On the issue of the Comptroller's audits, we recommend that you reach out to Comptroller DiNapoli's Office," an e-mail from Clukey also said, replying to one of several questions.
I had already asked DiNapoli's press contact for the status of the updated audit, and any availability for further comment.
"The audit is in fieldwork," replied Mark Johnson, the comptroller's press secretary. "Check back in a few weeks."
I will.
E-mail astone@theexaminernews.com with any tips.