Hen Hud Faces Grim Reality of Losing Indian Point Funding
We are part of The Trust Project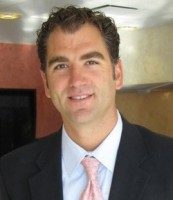 Knowing they literally can't afford to take the shocking news of the Indian Point nuclear power plants closing in four years lightly, Hendrick Hudson School District officials are trying to come to grips with the funding gap the shutdown will create in the annual operating budget.
Superintendent Joseph Hochreiter addressed the Board of Education last week, two days after learning Entergy had reached a deal with the State of New York and Riverkeeper to cease operating the controversial nuclear facility in the Village of Buchanan in 2021, leaving Hendrick Hudson with a 30% financial shortfall.
"We were dealt a pretty good kick in the stomach. A 30% gap in revenue is not easily overcome," Hochreiter said. "I know there is a lot of shock, and there are many questions and concerns about what happens. We have a job to do. We will continue to do that job. We will continue to provide our kids with a world class education while we determine what our next steps are."
Under the pact that caught local municipal and leaders off guard, Indian Point Unit 2 will cease operations as early as April 2020 and Unit 3 in April 2021. However, an emergency provision is included that could give Entergy an additional four years of service in the event of war, a sudden increase in electrical demand or a sudden shortage of electric energy.
The Indian Point nuclear power plants have been a fixture in the Village of Buchanan for more than 50 years and help provide electricity to several million homes and businesses in Westchester and the five boroughs of New York City.
Entergy, which purchased the controversial plants 15 years ago, invested $1.3 billion in safety improvements and has been seeking a 20-year license renewal from the federal Nuclear Regulatory Commission since 2007 to continue operating the facility, cited sustained low current and projected wholesale energy prices that have reduced revenues, as well as increased operating costs, as reasons for opting to close the plants earlier than projected.
While acknowledging that the district was disappointed by the way the news about Indian Point was communicated without any warning, Hochreiter praised Entergy for being a good partner for the district in many ways over the years, including providing hundreds of thousands of dollars to enrich educational opportunities for students.
Hochreiter said there are plans for district administrators to meet with representatives from  Governor Andrew Cuomo's office, which has committed publicly to making the district "whole." Regardless, Hochreiter urged district residents to express their concerns directly to Cuomo.
"Our goal is to get the governor's attention," Hochreiter said. "We have a lot of people to speak with. We have a lot of people to tell our story to."
Board of Education Vice President Barbara Pettersen maintained "there's so much unrest right now" in the community following the Indian Point bombshell, while Trustee Charles Thompson said district officials will have to be "innovative and creative" in finding ways to provide quality educational programs for students.
"We have to be pragmatic and face the facts," Thompson said. "It's very scary. It's nothing we have ever faced before."
In addition to the funding Hendrick Hudson receives from the plants, about 46% of the Village of Buchanan's operating budget comes from Indian Point, 64% of the Verplanck Fire Department's budget and 28% of the Hendrick Hudson Library's budget. The Town of Cortlandt receives $1 million annually, which represents 2% of its budget.