News Based on facts, either observed and verified directly by the reporter, or reported and verified from knowledgeable sources.
Brady, Norris Running Unopposed for White Plains School Board
We are part of The Trust Project
Sheryl Brady and Charlie Norris, whose White Plains Board of Education (BOE) terms both expire in June, are running unopposed for two seats in the upcoming school district election on May 17.
Norris, who is the current board Vice President, and Brady have each served since 2007.
Brady said the students, families, faculty, staff, administrators and fellow board members inspired her to run for re-election.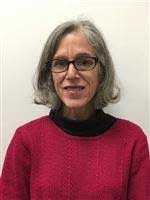 The work that the board does on behalf of students and the school district is ongoing, vital and affects positive change," Brady said. "I consider my service on the School Board to be the most significant work that I do, and I believe that my participation on the board has made a tangible and positive difference — both to the board and our school district — and that it will continue to do so."
In her 15 years on the board, Brady has served on all subcommittees including Policy, Curriculum, Special Education, Finance and Human Resources. Additionally, she has been a liaison to the PTA Council and the Westchester-Putnam School Boards Association.
Brady is also an active member of district direction-setting committees such as the Equity Committee, Strategic Planning Committee, Master Planning Committee and Reopening Committee, among others.
Formerly, she was an Assistant Professor and Chair of the Mathematics Department at Purchase College, and currently, Brady is Director of Client Services at School Choice International.
"All these experiences, networking and learning opportunities have built my knowledge base and allow me to contribute to informed and deep decision-making with my fellow board members to ultimately better support our students, staff and schools," Brady said.
If re-elected, Brady looks forward to expanding and deepening the district's work on social-emotional learning and equity, as well as focusing on curricular and extracurricular opportunities for students and guiding the district's master plan and capital project initiatives.
Brady said her dedication, integrity, objectivity and track record of delivering for the district should encourage voters to re-elect her to the board.
"I analyze issues from multiple perspectives, ask hard questions, take a reasoned and analytical approach and am able to express a divergent view within a context of collaboration and teamwork," Brady said. "The White Plains City School District and all it encompasses have been and continue to be my passion, and my presence on the Board has positively impacted our students, as well as the school and wider White Plains community."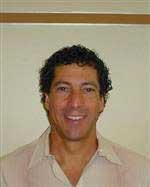 For Norris, who penned a Medium post on what inspired him to run again, passion for the work and a desire to continue diversity, equity and social-emotional initiatives in the district guided his decision.
"When I first ran for the board all those years ago, I wanted everyone to feel comfortable at our table, and that's been an evolving philosophy," Norris said. "The overarching theme [that inspired me to run] is one of equity."
Norris ​has been a member of the Annual Budget Committee, the district's Strategic Planning Core Team and was PTA president at White Plains High School. A resident of White Plains since 1987, Norris' two children graduated from White Plains High School.
Currently, he serves on the board's Human Resources and Special Education Committees. He also represents the board on the PTA Council and the Westchester-Putnam School Boards Association. Norris practices law in White Plains.
"When I assessed whether the passion was still there, the answer came back in two seconds," Norris said.
Norris cited removing barriers to honors and Advanced Placement courses, adopting AVID programming and ensuring all students can access free school bus transportation as recent steps the district has taken to provide a more equitable learning environment.
A focus on social-emotional learning and the health and well-being of the whole student is something he wants to focus on in the future.
The pandemic exposed particular socioeconomic inequities, Norris said, and if re-elected to the board, he'd like to ensure all students' and their families' needs are met, ranging from food access, healthcare and internet connectivity.
"It all comes down to something incredibly simple: How can we do a better job of unlocking the potential of every kid? How do we be intentional about meeting the needs of kids so they can thrive?" Norris said. "That keeps me really enthusiastic because I want to be part of that solution."
Voting for the two BOE seats, as well as the proposed 2022-23 school budget, will take place on May 17 from 12 to 9 p.m. at polling places throughout the city.
More information about the upcoming election can be found at https://www.whiteplainspublicschools.org/Page/29.