Stone's Throw Probe: Attorney General's Office Scrutinizing CareMount/Optum's Questionable Billing Practices 
Investigative / Enterprise In-depth examination of a single subject requiring extensive research and resources.
Opinion Advocates for ideas and draws conclusions based on the author/producer's interpretation of facts and data.
We are part of The Trust Project
Leaked Survey Reveals Deep Doctor Discontent; Medical Group Acknowledges 'Chronic Illness'
This is the sixth installment in a series about CareMount/Optum and broader local healthcare issues.
By Adam Stone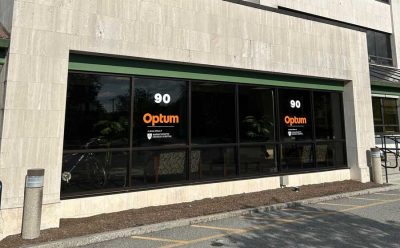 In January, when in the thick of my past reporting about severe patient and doctor discontent with our local Optum/CareMount medical group, I submitted a Freedom of Information Law (FOIL) request with the New York State Attorney General's office, seeking related records.
I'd almost forgotten about the request when an initial 128 pages of digital documents finally rolled in last month.
As it turns out, the provided paper trail illustrates in vivid detail how the medical group maddeningly frustrates and victimizes patients with, at best, an obscenely flawed billing system and aggressive efforts to collect on dubious debt claims.
Coincidentally enough, these new revelations emerge just as I was able to obtain the results of a blistering internal survey of Optum/CareMount clinical staff, who cited grave concerns about patient experience and the organization's management.
To top it off, newly-reported layoffs at Optum could exacerbate the existing unrest I've been reporting on over the past year; this investigative column series has uncovered the company's restrictive employment contract, unethical treatment of vulnerable patients through discharges, the group's state lobbying on Medicare, communication snafus, physician shortages and related local healthcare fallout with an emergency room crunch at Northern Westchester Hospital last winter, among much else.
But let's get to those attorney general's office documents first.
This will be a lot to unpack so buckle up.
Troubled Billing System 
One case featured in the documents from the attorney general spotlights a CareMount/Optum patient from the group's Lake Success area offices who filed a complaint on June 22, 2022, claiming the medical group refused to acknowledge payments he made, and then sent him into collections.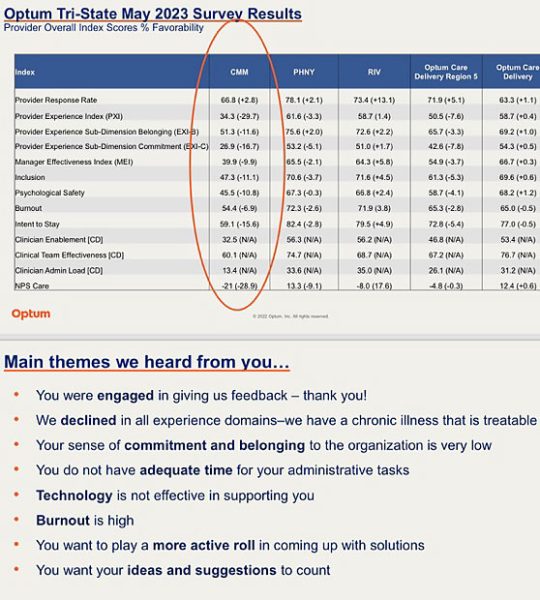 "I will not pay twice for the same service," the patient asserted in a letter to the attorney general's healthcare division.
While the case the patient documented involved a series of claims dating back to January 2021, he said the broader systemic problems at the medical group stretch back much deeper in time.
"The troubles with CareMount's billing system have gone on far longer," he wrote in his letter.
As for the patient trying to resolve the matter with CareMount/Optum directly, before alerting authorities, his initial and follow-up efforts were ample and seemingly infuriating.
In a series of letters he sent to the medical group starting on Jan. 26, 2021, the patient detailed his repeated efforts to explain his concerns to medical group personnel.
The patient and his wife had received an invoice on Nov. 23, 2020, and sent a check for $203.49 just over a month later, on Dec. 29.
But even though CareMount cashed the check seven days later, on Jan. 5, 2021, the couple received a letter about a week subsequent, claiming $163.49 was still owed.
"I am being billed for the same provider visits across multiple bills, which gives the impression that I owe CareMount far more than I do," the patient wrote in his Jan. 26, 2021, letter to CareMount's billing department.
He said an effort to explain the issue to a representative over the phone was unsuccessful.
"Call off your bill collector," the patient pleaded in the letter.
'Please Remit Payment'
By the time March 2021 rolled around, the patient's frustration was growing.
He sent a follow-up letter on Mar. 1, 2021, to CareMount at the group's Mount Kisco headquarters, again detailing and documenting the circumstances, also saying he and his wife were being "harassed almost daily" by a debt collector, Immediate Credit Recovery.
"I have explained in detail to two of your representatives already that a $203.49 check we sent CareMount in December covers that amount and more," the patient wrote in his Mar. 1 letter, referring to the medical group's effort to collect on the disputed $163.49.
Immediate Credit Recovery apparently ceased collection efforts for the disputed amount in a subsequent letter on Mar. 12. However, the medical group continued internal efforts to collect.
"Please remit payment to our billing office upon receipt of this letter," CareMount's collections department wrote to the patient on July 2, 2021.
Listening Now?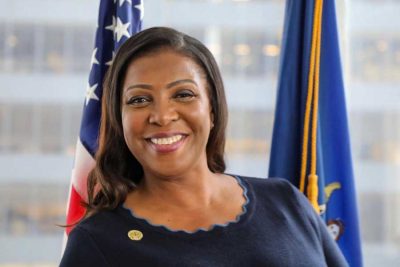 After continued efforts to get a variety of billing issues resolved in repeated written messages, the patient finally raised the specter of accountability early last year in a Jan. 26 letter, warning the medical group about his willingness to inform state Attorney General Leticia James' office.
"Her staffers will be very interested in knowing how a major medical facility attempts to wear down its clientele by repeatedly billing them for services paid for, even to the point of sending credit agencies to threaten them," he wrote to CareMount in the Jan. 26, 2022, letter. "Trust me: I have very good records."
CareMount/Optum did not reply to my requests for comment, and James' Deputy Press Secretary Halimah Elmariah could not be reached to provide a statement.
Yet Assistant Attorney General Abisola Fatade, in a July 6 e-mail, assured me that more related records should be arriving soon.
"We intend to continue producing records to you on a rolling basis until we have provided all additional, responsive and non-exempt records and issued our final determination of your FOIL request," Fatade told me on July 6 in reply to my Jan. 23 Freedom of Information Law request.
Fatade had estimated that in less than two weeks, the office "will be able to produce to you the next installment of responsive records."
Optum's corporate communications shop stopped accommodating my requests for comment earlier this year, but I did submit another inquiry last week.
"We're focused on delivering care to help patients achieve better health," Optum Tri-State President Scott Hayworth and current CEO Kevin Conroy said in a portion of prepared remarks submitted to us on Sept. 8, 2022, via Optum's former Senior Director of Public Relations and Corporate Communications Julie Robinson-Tingue.
But Wait, There's More…
Documents provided by the attorney general's office through my FOIL request also reveal a separate but relevant case involving a different patient.
The patient filed a complaint with the New York State Division of Consumer Protection on Mar. 20, 2023, claiming that the medical group tries to saddle patients with fees following disputes with insurance companies that result from its own administrative fumbling.
Records show how the Division of Consumer Protection then referred the case on Mar. 24 to the state attorney general's office.
"They are requesting a refund for an overcharge and also that the practices of this facility are looked into," the Division of Consumer Protection summarized for the attorney general's office five months ago, on Mar. 24, in a description of the complaint.
In fact, the patient's frustration dates back to a Dec. 3, 2018, visit to their primary care physician for an EKG and a seasonal flu shot at Murray Hill Medical, before CareMount became that group's operator.
Following what appeared to be a clerical error by Murray Hill involving a faulty tax ID number, Aetna insurance denied a $606 claim for the patient's Dec. 3, 2018 visit.
Over a period of up to nine months, Murray Hill allegedly submitted the wrong information to the insurance company at least three times.
Even though the patient told Murray Hill repeatedly how the insurance company advised against paying the bill, a debt collector named C Tech Collections came calling by late 2019.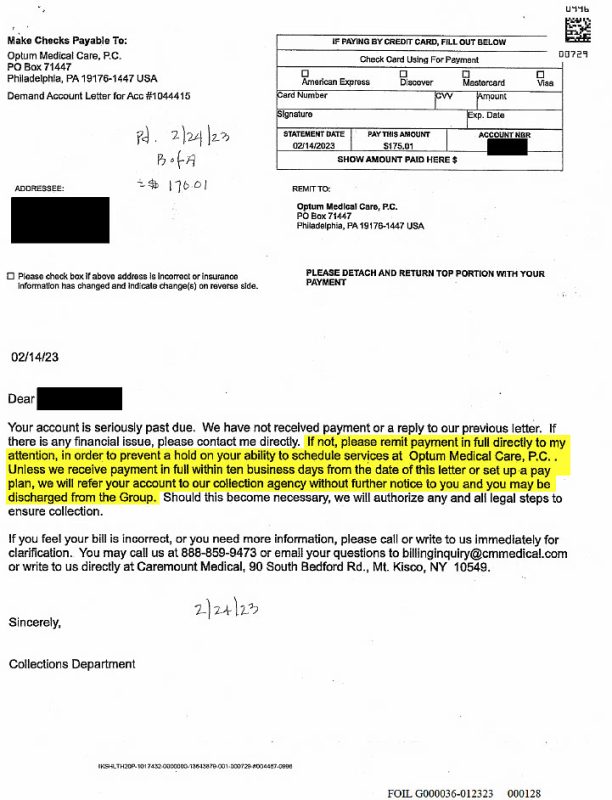 One Shot
Come Nov. 7, 2019, the patient learned how Murray Hill had since become CareMount, and he followed up over the next year-plus trying to get the matter resolved, stymied time and again in a series of head-spinning efforts until finally clarifying the matter with the medical group on Mar. 10, 2020.
CareMount acknowledged the claim should have never been denied. But the exasperating problems were far from over.
On May 2, 2021, the patient, due to their age, got a shingles shot at a CareMount facility, which by that time had been acquired by Optum.
The patient's new insurance company, Humana, denied the claim, saying it only covers shingles shots administered at pharmacies.
It became a dispute between Humana and CareMount, and the insurance company advised the patient not to pay the medical group. But the medical group went after the patient anyway.
Happy Valentine's Day
Earlier this year, on Feb. 14, the patient received a most unpleasant Valentine's Day note. After the standard pleasantries and caveats, Optum's collections department got to work, threatening to ban the patient from the practice.
"Please remit payment in full directly to my attention in order to prevent a hold on your ability to schedule services at Optum Medical Care P.C.," the Feb. 14, 2023, letter demanded. "Unless we receive payment in full within ten business days from the date of this letter or set up a pay plan, we will refer your account to our collection agency without further notice to you and you may be discharged from the Group."
At that point, despite the principle of the matter, the patient had no choice but to pay the relatively modest disputed balance of $170.01 on Feb. 24, 2023, because of their recent cataract surgery, an upcoming annual physical and their need to monitor a new A-fib heart condition.
But that's when the patient decided to file their complaint with the Division of Consumer Protection, desperate to address how the medical group allegedly tries to mitigate the cost of its own administrative errors.
"The ability of Optum to go after patients with threats of denying access to their doctors and employing a third party collection agency leave patients like me highly vulnerable," the patient wrote in their Mar. 20 complaint to the Division of Consumer Protection. "My doctors are important to me as is my credit rating. If this is a standard practice with all of their patients, then it should be investigated."
When referring the case to the attorney general's office, the Division of Consumer Protection summarized the circumstances tidily.
"Consumer states that the CareMount Medical Group continually has administrative errors which creates disputes between the facility and insurance companies," Consumer Protection wrote in its Mar. 24, 2023, referral to the AG's healthcare bureau. "The fees are then passed onto the consumer."
'Frustrated' Doctors
While fearful physicians remain intensely reluctant about attaching their names to the widespread concerns, all those I've communicated with acknowledge deep-seated animus toward management inside the organization.
In fact, some of the correspondence I've developed over the past year are facilitated through intermediaries for doctors. I asked one of these sources why his physician wanted to share tidbits of information with me, and by extension with you, our readers.
"I would suspect that he is frustrated…by the practices [of the] new owners who don't seem to be concerned about the clinicians, their staff and the patient population," the source replied. "I also understand that Optum has let some 4,000 employees go very recently, including 30 [to] 40 people at this practice."
Last week, new reports emerged of layoffs by Optum, a subsidiary of UnitedHealth Group, the international insurance behemoth, one of the richest conglomerates on the planet in any sector.
The job cuts encompass various positions including registered nurses, across about 150 of its urgent care centers, according to published reports.
"We continually review the capabilities and services we offer to meet the growing and evolving needs of our businesses and the people we serve," UnitedHealth Group said in a prepared statement to Becker's, a healthcare publication.
The cuts come as the world also learned in a recent earnings call that Optum's revenue experienced substantial growth in the second quarter, contributing to the robust performance of UnitedHealth Group, the parent company.
Optum grew by 25 percent, reaching $56.3 billion in revenue, while its operating earnings also increased by 13 percent to $3.7 billion, according to reports published last month.
Time to slash costs apparently.
UnitedHealth Group media contact Eric Hausman did not reply to my request for comment.
There are plenty of these interconnected moving parts here, making this piece a tough one to craft without burying what might otherwise be the significant lead: the aforementioned leaked doctor survey.
'We Have a Chronic Illness'
As previously mentioned, I obtained the results of an internal survey conducted among Optum Tri-State Medical Group clinical staff. The survey respondents painted a disturbing picture of the organization.
Headlined as a May survey, the graph I was provided highlights various areas of deep dissatisfaction among the medical staff.
Optum Tri-State (formed last year by blending Riverside Medical Group, ProHealth Care and the local CareMount Medical) surveyed all three teams, segmenting the results.
The percentage values showcased in the survey results reflect index scores or favorability scores that assess different aspects of satisfaction, effectiveness or other factors. Higher percentages generally indicate more positive outcomes.
All three providers witnessed declines in manager effectiveness. Notably, CareMount experienced the most significant decrease, falling by 9.9 points to 39.9 percent.
Favorability scores at CareMount were starkly negative across the board. "Burnout" was reported at 54.4 percent, down by 6.9 points; "psychological safety" at 45.5 percent, down by 10.8; and "intent to stay" at 59.1 percent, down by 15.6.
Though the date of a previous study wasn't provided, CareMount's performance scores declined across all nine key metrics with available comparative data.
The results pointed to issues such as inadequate time for administrative tasks, ineffective technology support and high levels of burnout among medical professionals.
In something of an executive summary for the team, evaluators seem to acknowledge (in word if not deed) the gravity of the problem.
"We declined in all experience domains – we have a chronic illness that is treatable," the summary concludes. "Your sense of commitment and belonging to the organization is very low. You do not have adequate time for your administrative tasks. Technology is not effective in supporting you. Burnout is high. You want to play a more active role in coming up with solutions. You want your ideas and suggestions to count."
'We Have Heard You'
This isn't the only recent rhetorical or potentially substantive nod to the issues.
Back in February, amid the widening backlash (from our coverage and resulting political pressure but also a bonanza of social media posting by local residents) Optum Tri-State's new CEO sent a letter to patients outlining steps on how the company plans to improve service at the local healthcare giant, including through the addition of physicians and clinicians.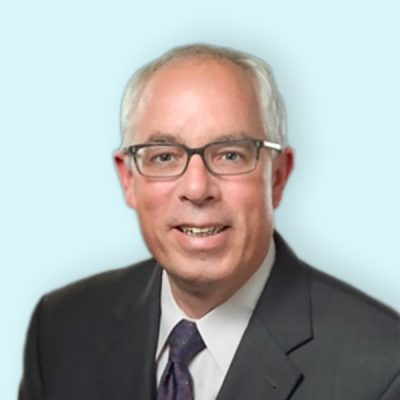 Conroy stated in the Feb. 20, 2023, letter how the organization planned on "increasing the number of physicians and advanced practice clinicians on our care team to provide you with additional opportunities to see our clinical team."
In terms of that verbal commitment aligning with the recent layoffs, perhaps resources are being redirected; or maybe circumstances have changed.
"First and foremost, I would like you to know that we have heard you and that our team is well aware of and appreciates your concerns," Conroy also remarked. "We understand the frustrations, particularly with respect to connecting with us by phone, booking an appointment online, and gaining access to your medical information through our patient portal."
In fairness, it does appear as if some of the soul-crushingly atrocious communication issues have improved in recent months, between phone system and digital portal upgrades.
Conroy also referred to the creation of a patient advisory council to gather feedback on the service experience.
Optum Tri-State Chief Patient Experience Officer Maria Hale did not reply to my interview request last week. One council member did tell me the advisory group has met twice – first in April and then again in late spring. The next session is scheduled for September.
'Fed Up'
Carl Banks, 80, has been a Mount Kisco resident and patient with the medical group for the past two decades.
He said he's quite close with many of his doctors, about a dozen overall.
If it wasn't for a restrictive employment contract, CareMount would be confronting a mass exodus of physicians, Banks said. This aligns with what doctors have also told me directly.
Some of Banks' physician friends just can't take it anymore, and are leaving or planning to leave even though their employment commitment bans them from practicing within a 20-mile radius for three years after quitting, according to an unusually onerous restrictive covenant I obtained in January.
My corresponding January column chronicled how on Dec. 4, 2020, 264 CareMount-shareholding doctors, with little leverage, signed the problematic noncompete deal, making them subordinate Optum employees.
"I've become very friendly with a lot of my doctors and other personnel over there, and they're all fed up," Banks told me in a phone interview last week. "They're leaving."
His podiatrist, for example, is planning to depart in the near future.
Morale is also plunging further as a result of frustrated colleagues losing fellow doctors and other staff to the dysfunction.
"She's terribly upset that her friends are leaving," Banks told me about another doctor friend.
When reporting about the employment pact in Jan., a CareMount/Optum doctor described to me how he and his colleagues feel profoundly constrained, unable to deliver for patients in the way they wish they could.
"The new owner has drastically reduced our salaries," said the doctor, who requested anonymity, concerned about retribution. "Now you want to leave, but you're trapped. It's wearing people down. I love what I do, and I have no regrets that I became a physician and chose my specialty. I love taking care of patients and living and working in the community, taking care of friends, friends' parents, and the rest of the community. But what we see is the administration running the group poorly, and patients continue to complain. Patients tell me one of two things. 'Sorry, I'm not coming to the group anymore,' or they tell me, 'When you are leaving, I want to go to the next place you are at.'"
Greed Isn't Good 
The issues extend far beyond staffing.
Banks reported a litany of grievances, including communication breakdowns. The aggravation is palpable among staff and patients, with Banks citing morale-sapping efforts by the company to cut by attrition, refusing to fill open positions.
"It seems that the greed that has been increasing with all these changes in names and companies that have taken over the group, the greed that they have, did not match their willingness to hire people," Banks said in our phone interview last Thursday. "And I understood, I think it was yesterday, that there is a hiring freeze, even though they don't have all the receptionists and all the other people."
Banks also noted discussion that has been swirling about the doctors potentially organizing in some way, shape or form but it's not yet clear whether those efforts have gained serious traction.
Doctors I've spoken to have defined organizing not necessarily as unionization but as potential coordinated strategic efforts to collectively address concerns through possible lobbying and/or a public awareness campaign.
"It's not just doctors who are feeling the impact of the changes," Banks observed. "Receptionists, nurses and other staff members across the board are reportedly leaving, and their positions are often not being replaced adequately. The frustrations extend to patients struggling to get in touch with the facility due to a challenging phone system and an ongoing issue with the patient portal, which makes appointment scheduling a daunting task."
'Impossible to Get Through'
If these were all one-off anecdotes, they'd just serve as background information.
But with so many people articulating the same details, the particulars shared by Banks, broadly speaking, are representative of a story also shared by dozens of additional sources from inside and outside the organization.
Banks said the most acute problems started to sprout around 2016, when Mount Kisco Medical Group (referred to as MKMG) became CareMount. The original Mount Kisco Medical Group was founded in 1946 as a small local group.
Although some of the phone and digital portal issues have improved, according to several patients, including via automatic callback, Banks is among many within the older population who remain frustrated by the systems.
"It is a torture," he said. "When you want to find out, 'Do I have an appointment at this date or that time?' it's almost impossible to get through to find out."
As for billing issues, Banks' wife handles most administration of the finances but he recalled a couple incidents when he had to handle questionable charges directly.
"I had to call up a few times to speak to the right person, and it was a very vague deal," he recalled.
Microcosm
It's hard to know how much of the trouble at the medical group is the byproduct of neglect versus something far grislier. But it almost doesn't matter.
Even if not deliberate in the traditional use of the word, the size and scope of the problems make clear that there's no genuine appetite to place patient needs first.
That mindset is significantly guided by a far larger and virulent disease infecting our entire country's healthcare system. This local story is just a microcosm of much bigger issues, even while identifying the drastic problems festering at CareMount/Optum specifically.
A study published by doctors, academics and research groups on July 10, titled Monetizing Medicine, reveals that a majority of medical specialists in some U.S. markets are now under the ownership of private equity firms, triggering important discussion about the possible deployment of antitrust tools to address resulting problems in patient care.
Competition generally incentivizes quality and innovation – three cheers for free markets! – but monopolistic dominance and other structural factors have distorted the playing field, creating a rigged marketplace. This free market isn't really free.
In an announcement on July 21, Amazon trumpeted its acquisition of One Medical, a primary care healthcare company, in an all-cash transaction valued at about $3.9 billion.
Do we really want Jeff Bezos and a few other players owning all of medicine?
Meanwhile, in Minnesota…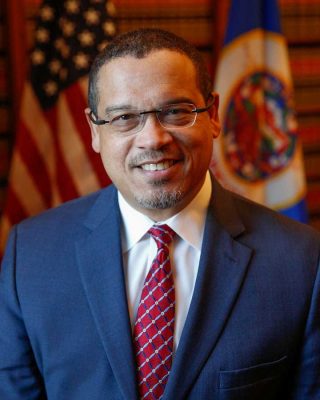 It's not at all clear to me if New York's attorney general has launched a serious investigation or if the office just happens to be in receipt of a credible enough referral, in a procedural type of way.
But it's reasonable to consider the possibility that a medical group would be an enticing target for big-game hunting state prosecutors.
In Minnesota, Attorney General Keith Ellison announced just two weeks ago that he is investigating Allina Health System's medical billing and healthcare-access practices.
A June 1 article in The New York Times exposed how the nonprofit health system, which runs more than 100 hospitals and clinics, sometimes denies care to patients (in non-emergencies) with unpaid medical bills – even children, the poor and those with chronic illnesses – until the debt is settled.
"With recent reports in the media and from consumers that problems continue, we're taking several steps to renew our focus on this longstanding concern," Ellison said in a prepared statement on Aug. 18.
While we're many miles away from being able to conclude that something similar is afoot here in New York, there's enough swirling smoke to make savvy investigators search for fire.
James' office does have a recent history of pursuing wrongdoing in the healthcare sector, including through a lawsuit the attorney general filed on June 28 involving $83 million that was allegedly misappropriated by Centers Health Care, a nursing home operator.
"Rather than honor their legal duty to residents to provide the highest possible quality of life, Centers leadership and their associates seized every opportunity to put personal profit over resident care," James said in a June 28 press release.
Boardwalk, Park Place and the Greens
As for Optum's corporate parent, UnitedHealth, I have to rescind my earlier column commentary about how the international healthcare and insurance giant owns Boardwalk and Park Place.
It feels like they've now nabbed Pacific, North Carolina, and Pennsylvania avenues too, securing monopoly on the greens.
A March court filing shows that the U.S. Department of Justice withdrew its own appeal in an ultimately failed effort to contest the approximately $8 billion acquisition of Change Healthcare (a healthcare technology company specializing in optimizing healthcare processes) by UnitedHealth Group last year.
UnitedHealth also serves as a prime example of healthcare consolidation and a large corporate medical operator that's gobbling up private practices with a deep roster of private Medicare patients. It's the most revenue rich insurer on the planet with nearly 50 million U.S. customers and a $477.4 billion market capitalization overall.
The company is currently overseeing the expansion of its subsidiary Optum, which has acquired networks of medical professionals and boasts an extensive roster of about 70,000 doctors nationwide, facilitating patient referrals within its comprehensive healthcare ecosystem.
CareMount seems to fit perfectly in the company's portfolio strategy – it's good for United/Optum's bottom line and bad for local patients and doctors.
Treating the Disease
But meaningful improvement of the local healthcare landscape could emerge if we see increased competition by freeing doctors from their oppressive noncompete contracts.
The New York State legislature did pass a comprehensive bill aimed at banning noncompete agreements across the state, which we first reported in June. Let's hope the bill gets the governor's signature.
While all organizations run by people are flawed, all organizations also possess a certain culture; a spirit, for better and for worse, usually fostered by leadership.
And the culture at Optum remains rotten.
While potential solutions possess an ideological edge, the problems themselves cut across all traditional political and demographic lines.
Billing snafus, appointment scheduling issues and rushed medical appointments aggravate all of us.
The symptoms of the disease infect our entire community.
Let's find a cure, or at least a viable treatment plan.
Click here to review all 128 pages of documents obtained so far from New York State Attorney General Leticia James' office about CareMount/Optum. (147 MB, PDF)