CareMount Lobbying State on Medicare-related Interests 
Investigative / Enterprise In-depth examination of a single subject requiring extensive research and resources.
Opinion Advocates for ideas and draws conclusions based on the author/producer's interpretation of facts and data.
We are part of The Trust Project
Evolving Role of Private Industry Both Entices and Unsettles Seniors
This column is part of a series on CareMount / Optum and wider local healthcare issues.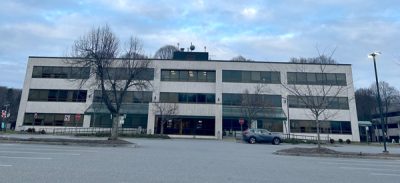 Sometimes when you write a column – hopefully most of the time – you feel like you've wrapped your arms fully around the topic at hand, or at least your fingers are touching.
Other times, you're still searching. But you know enough to share some thoughts, or at least highlight issues and pose questions.
In recent months, I've reported and written a series of pieces about CareMount/Optum, detailing doctor frustration over a restrictive non-compete agreement while also chronicling a variety of patient concerns, including about wait-time problems and the corresponding emergency room crunch.
Simmering tensions over service issues even led the medical group to deploy a security guard to its urgent care facility in Mount Kisco late last year, an Examiner reporter observed and I later confirmed, as people grew (and continue to grow) increasingly emotional over visit delays, phone system flaws, scheduling issues, portal problems, records access, personnel departures, doctor availability, and patient bans, among other concerns.
Meanwhile, I've been trying to better understand the direction in which veteran company leaders and the new ownership might be steering the ship, and how those navigation decisions could impact the future of healthcare in our communities.
With that research goal in mind, I sought documents from the New York State Commission on Ethics and Lobbying in Government. I wondered if the medical group's lobbying interests in recent years would reveal any hints about corporate priorities.
On the Record
I didn't find all that much in public records, at least not yet, but what I did review strikes me as at least intriguing, and worth sharing and dissecting.
In January 2021, CareMount signed a contract with the Albany-headquartered Manatt, Phelps & Phillips, LLP (Manatt), agreeing to pay the firm up to $815 per hour for services in government relations with New York State. (The firm's website currently showcases a Feb. 7 webinar it'll host to address issues related to non-compete employment contracts, and also highlights its prowess in providing legal and consulting capabilities across myriad industries, healthcare included.)
In the 2023-24 lobbyist registration filing period, the firm notes the focus of its "direct" lobbying: proposed changes to the Department of Health's Accountable Care Organization (ACO) regulations. The filing details how the parties anticipate a $5,000 spending threshold to be exceeded.
The document also shows how the New York State Department of Financial Services and the Department of Health are the parties Manatt intends to lobby.
CareMount Value Partners Chief Financial Officer Kevin Conroy signed and accepted a contract with Manatt on Jan. 21, 2021, retroactively effective to Jan. 1 of that year. (Interestingly enough, just 28 days earlier, on Dec. 4, 2020, 264 CareMount doctors had sold their ownership stakes in the company to become employees of Optum, an Examiner investigation of Optum's 2021 acquisition revealed earlier this month.)
My outreach to state lawmakers, so far, has only led to legislative offices committing to research the issue, and then share any related new policy that might be brewing.
Par for the Course
According to data in JAMA Health Forum, a peer-reviewed medical journal published by the American Medical Association, lobbyist spending in U.S. healthcare increased by more than 70 percent from 2000 to 2020. Policymaking and regulation decisions about the medical industry are heavily and disproportionately influenced by high-priced lobbyists, as are most walks of American life.
But there's absolutely nothing in the least bit unusual or vaguely sinister about a medical group lobbying for its interests with the state.
This cursory reporting about CareMount's lobbying doesn't reveal anything inappropriate about the medical group's practices. The exclusive function here is to explore the changing face of Medicare. CareMount's lobbying of the state serves only as a convenient (and relevant) jumping-off point.
Healthcare is an increasingly complicated subject in America. It's important to examine organizational infrastructure designed to deliver efficient care and explore some of the challenges that exist to sustain Medicare's long-term future.
With those caveats out of the way, here are some quick definitions and relevant background.
What's an ACO?
In short, ACOs are groups of clinicians, hospitals, and other healthcare providers that come together to provide coordinated care.
CareMount Health Solutions is a certified "Medicare-only ACO," the state's Health Department website explains.
An ACO is described on the state Department of Health website as "an organization of clinically integrated health care providers that work together to provide, manage and coordinate health care (including primary care) for a defined population."
They operate with the ability to negotiate, receive and distribute payments.
ACOs are designed to enhance care and reduce expenses through better healthcare coordination. Ensuring patients receive the proper care at the appropriate time while avoiding medical mistakes or duplication of services, is a primary goal of coordinated care.
The Affordable Care Act, enacted in 2010 under President Barack Obama, introduced and encouraged the use of ACOs.

Prudence is a Virtue
But perhaps most interestingly and relevantly, when an ACO succeeds in delivering high-quality care while also installing prudent healthcare spending habits, the entity shares in the savings it achieves for the Medicare program.
So, in theory, it's good business and good for patients.
In fact, back in 2018, about three years before mammoth Optum entered the local scene and about a half-dozen years after ACOs were created as a Medicare payment model, CareMount announced how its Health Solutions ACO generated almost $780,000 for the Centers for Medicare & Medicaid Services' so-called "Next Generation ACO Model initiative."
"Strengthening core initiatives, such as our Care Coordination Program, enables us to focus on our most vulnerable and high-risk patients, improve patient safety and reduce hospital admissions, helping us to lower care costs," CareMount CEO Dr. Scott Hayworth stated at the time in a press release.
It's relevant to note how Hayworth's wife, our area's former congressional representative Nan Hayworth, an ophthalmologist herself, made Medicare reform a policy priority when she served the district from 2011 to 2013. The Republican member of Congress advocated for options designed to transition the program into one where it would subsidize private health insurance for seniors, as opposed to footing the bills directly.
Whether or not you're sympathetic to the notion of the private sector playing at least some constructive part in improving senior care – and I am sympathetic to the notion personally, in several qualified respects – the movement in this direction (just on a factual basis) creates a massive boon for those who reap profits from patients.
"If your doctor or other provider is part of an ACO, you still have the right to visit any doctor, hospital or other provider that accepts Medicare at any time, and your Original Medicare benefits won't change," the federal government's Medicare website explains.
Programming Note 
In terms of CareMount's more local interests here in the state, there's a section of New York public health law that requires the Department of Health to establish a program overseeing the authorization of ACOs.
Basically, the program is designed to better guarantee that ACOs achieve certain quality standards, and to help ensure they're capable of effectively facilitating care for their patients.
It makes sense that a medical group would aim to influence the enactment of any law in connection to the authorization of ACOs.
If you're running a sizable medical group, it's obviously in your interest to influence the mandates ACOs are required to meet.
It's also easy to imagine additional reasons why a medical group would want to lobby on the issue.
In addition to persuading the state to embrace favorable policies related to the process for approving and monitoring ACOs, a medical group would want to voice its opinion on benchmarks used to measure performance and how frequently monitoring occurs.
The details could impact their business interests, their ability to secure a competitive edge, and how all the moving parts influence patient care.
Blame Game
I contacted a Manatt partner, James Walsh, who signed the contract with CareMount in 2021, asking if he might be able to provide insights on ACOs, and related lobbying efforts.
"It appears we may have some clients in this space, and it, therefore, may not be appropriate for us to opine on the topic without first working through it with said clients," Walsh later stated in an e-mail to me, ultimately declining comment, and understandably so.
I hadn't yet told him about my local interest in CareMount/Optum in a generic introductory e-mail following a voicemail. Once I did, he stopped replying. (You can't blame him.)
As for Optum, its corporate communications department suspended contact with us months ago despite repeated requests for interview access and/or prepared comment. (You can blame them.)
I did wonder whether the Health Department could provide more detail on related correspondence between the lobbyist and the state, but Monica Pomeroy, a public information officer, told me I'd need to submit a Freedom of Information Law (FOIL) request.
I submitted that request last Thursday and was told I'd get a "yes" or "no" from the department within 20 business days.
A Horse is a Horse
So, without any horse's mouth-type interview access, and after some outreach to experts produced no particularly illuminating results, I decided it might be useful to seek the perspective of patients, to see how they're experiencing the changing healthcare scene.
After all, lots of this is sort of dry, wonky, bureaucratic backend stuff. Sure, it matters a ton regarding the big picture. But the frontend results of any backend maneuvering are what matter most.
Many seniors, as well as younger people, are also unnerved by the general sense of change with Medicare as we've known it, with the program serving as such a flashpoint in national political debates. 
That unease has become especially acute due to the fact that serious people and organizations cite genuine concern about the program's long-term sustainability under the status quo.
The solvency of the trust fund, without any corrective measures, is projected to be depleted in a half-dozen years, according to statistics published by KFF, a nonprofit healthcare information source, citing analysis by the Medicare Board of Trustees.
Without delving into all the more detailed nuance of that assessment, or exploring why that shorthand summary is both not quite as dire in the near-term as it sounds but also non-hyperbolic, let's just say this: KFF and other experts outline how an aging population and spiraling healthcare costs combine to form a complicated forecast requiring the attention of thoughtful policymakers.
But any Medicare reform-oriented legislators would be well-served to consider the perspective of local constituents like Mickey DeNicola.
"People pay into Medicare for years before they are eligible to use it and some Medicare eligible seniors choose to keep working and postpone going on Medicare – in my case it is cheaper to have private insurance through my employer – but still are paying with every paycheck, so what happens to our money when we need to cash in?" said DeNicola, who has vast experience working in local healthcare administration. "There is no opting out of paying that Medicare tax. Who's using my money? Not me."
'Sage' Insights 
I talked to several local seniors, but northern Westchester resident Judith Sage's perspective struck me as especially salient. I've gotten to know her in recent months in phone and e-mail conversations as an astute, well-informed consumer.
When Optum acquired control of CareMount, Sage decided to leave her internist, who she adored.
"Optum has some wonderful physicians," she said. "But I would rather not risk my health with a massive, for-profit corporation, more indebted to investors than to me."
Sage is enrolled in traditional government-run Medicare. She also has a supplemental policy.
Another option for seniors – an option Sage bypassed – is to join Medicare Advantage.
The use of the word "Medicare" in the name of Medicare Advantage could be construed as somewhat misleading brand promotion.
What's in a Name?
"Medicare" Advantage plans are offered by private companies, although they are Medicare-approved. (It is also true that the companies are required to follow rules set by Medicare.)
The brand confusion component isn't at all to say choosing "Medicare" Advantage is a poor option. Rather, it's to emphasize how it's facilitated through private insurance, not government-run insurance, the way Medicare has historically operated.
Whether you believe Medicare is dangerous socialism rife with fraud, needlessly occupying 12 percent of the federal budget, or if you conclude the program is the desperately-needed lifeline to properly care for the nation's seniors that should be expanded as a safety net for all (or if you believe something in between) it's undoubtedly true that, as Sage put it, "massive corporations and private equity investors are finding questionable ways to show profits – which they have to do."
"I personally, as a senior citizen, would choose to stick with traditional Medicare, a government program that while certainly not perfect, and one that does make mistakes and has to watch out for fraud, is not looking to figure out how to profit from the many, many medical and health challenges seniors face," Sage stated in an e-mail interview on Friday.
Meanwhile, the debate over the role of private industry in the future of Medicare unfolds amidst a political landscape of increasing fraud (and participation) in Medicare Advantage, which is now a two-decade-old federal initiative.
In fact, if current trend lines persist, more than half of Medicare recipients will be in a private plan by next year, a New York Times analysis from about three-and-a-half months ago showed.
The possible trimming of Medicare has also become a political football in the current debt ceiling debate, although Republican House Speaker Kevin McCarthy did say on Sunday that cuts to the program (or Social Security) are on not on the proposed chopping block at the moment.
Patients, Profits, and Planets 
Sage, for her part, finds comfort in the fact that traditional Medicare is "a government health program that pays doctors to keep seniors alive and healthy and comfortable as long as possible, without a need to show profits."
The area resident frets over how private "Medicare" Advantage might evolve in the future, even if it delivers well enough for many other seniors today.
Optum is a subsidiary of UnitedHealth Group, one of the most revenue-rich multinational corporations on the planet, and one facing anti-trust pushback from the U.S. Justice Department and state attorneys general, including here in New York. United is primarily known as an insurance company but it obviously also delivers healthcare under its umbrella. Conflict of interest anyone?
Sage worries about the incentive structure baked into senior care if profit prevails as the even more dominant medical decision influencer.
She explained how she's been reading American Medical Association articles (pieces authored by doctors themselves) and worries how "massive corporations and private equity investors are finding questionable ways to show profits — which they have to do."
"Not to break even," she elaborated. "But to show increasing profits for their investors. That's hard to do."
The concerns only heighten as the size of massive medical institutions continue to expand while flirting with monopolistic levels of market dominance.
"And the Advantage Medicare programs, and HMO-like models, are reporting billions in profits," Sage observed. "They may provide free eyeglasses, but will they provide that miracle immunotherapy drug if it isn't profitable? Will that drug even be mentioned to you? Will your anesthesiologist be a physician, or a physician's assistant?"
These are all sage questions, in a manner of speaking.
And the potential answers are unsettling.
E-mail me at astone@theexaminernews.com with any tips or feedback.