A home-based Cortlandt business that has educated hundreds of children with learning disabilities over a quarter of a century finds itself justifying its existence before the Cortlandt Zoning Board of Appeals.
Marcia Royce, owner of Key Institute for Learning Strategy on Maple Avenue, appeared before the ZBA last week with her attorneys and several supporters after the town's Code Enforcement Office received a complaint in April.
At issue is whether Key Institute, which was established in 1984, exceeds the Town Code for such facilities of having more than four individuals at one time.
"The issue here is how many students," said ZBA member James Seirmarco. "We're not saying the use is illegal."
Royce's attorney, Frederick Turner, said Key Institute operates five classrooms in a remodeled garage and serves as many as 20 students during a morning Saturday class. In 1987, Royce applied to the ZBA to determine if the business was a legitimate home business and received a favorable ruling. At that time, Turner maintained the ZBA was aware Key Institute served 13 children, although no cap was set.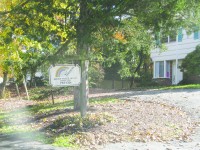 However, ZBA member Ray Reber argued the "inference" made to the board in 1987 was Key Institute was primarily one-on-one tutoring and did not involve group learning.
"There's nothing documented anywhere that counters that inference," he said. "That was the basis on which the board was approving the program."
While Turner conceded enrollment had grown at Key Institute over the years, he contended it was a legal, non-conforming use that should not be subject to amendments made to the code in 1993.
"Our job is to interpret the code. We would love to find a way and say continue," Reber said. "We can't unilaterally throw out the rules and say do what you want."
ZBA member John Mattis noted New York State's Building Code allows a maximum of 19 people for facilities the size of Key Institute.
"We're not trying to say she's not doing something good. We are here strictly to see if she is adhering to the code," Mattis said. "We think that tutoring service is wonderful. She provides a very good and valuable service."
Royce and several parents of Key Institute students echoed Mattis' sentiments about the success of the business.
"We are meeting the needs of each child so they can surge ahead to do reading and math," Royce said. "We weren't hiding anything. We've been advertising. We have a great reputation. People call us a gem."
"She does a wonderful job. She's really good at what she does," said parent Kathy Nowinski.
The ZBA adjourned the public hearing to its November meeting.