Yorktown Playwright's Work Performed at Philipstown Theater
We are part of The Trust Project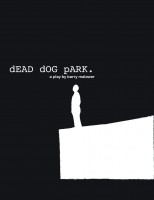 Inspired by true events, the Barry Malawer's play "dEAD dOG pARK," will run from Friday, March 2 through Sunday, March 18 at The Philipstown Depot Theater in Garrison as part of the main stage's 2012 season.
"dEAD dOG pARK," is the third full-length play by Malawer, who is a Yorktown resident. Dead Dog Park is an actual park located near the George Washington Bridge and the play is based on a true incident that occurred. It is based on the story of a white NYPD police officer accused of pushing an African-American teenager out of a four story window. The play follows the affect this has on the cop, his wife, his partner, the mother of the boy and the boy, who survived the fall.
"I realize it is a risky situation to involve two very controversial subjects in one play, but I tried to focus on the human experience for the audience and leave the political commentary to the critics," Malawer said.
Bringing Malawer's work to the stage is a cast of six Westchester actors—Rick Apicella, Stavros Adamides, Mark Colvson, Tracey McAllister, Suzanne Blair and Ildemar Lagares.
"I am amazed at the enormous pool of talent in the greater Westchester area and we as a community should be capable of supporting the arts right here at home not just in Manhattan," said Malawer, who also works as an associate broker for Coldwell Banker Residential Real Estate in Katonah.
The production is being directed by Alison Costello, whose most recent accomplishments have been winning the award for Best Play at the Harvest One-Act Festival in New York City for her play "Wait and See What Happens," producing garage band theatre co.'s NYC premier of "What Would Sam Spade Do?,"  and most recently directing a highly successful run of "Almost, Maine" at Elmwood Playhouse in Nyack.
Malawer's last play, "Cadillac," was developed at the Blueberry Pond Arts Center in Ossining, during Jeffrey Sweet's Monday Night Workshop series. It was produced last year by the Supporting Characters, under the direction of Cynthia Granville at the Bendheim Arts Center in Scarsdale. "Cadillac" was a critical success and Malawer is hoping to repeat that success with his new play. His first play, "Chrysler," was produced at Manhattan's Pelican Theatre by the LITC, under the direction of Georgia McGill.
The Philipstown Depot Theater's production of "dEAD dOG pARK" is made possible, in part, with public funds from the New York State Council on the Arts Decentralization Program, which is administered by the Putnam Arts Council.
Performances are held on Friday and Saturday at 8 p.m. and Sunday afternoons at 2 p.m.  Tickets are $20 for the general public. Seniors and students can purchase tickets for $15.
The Philipstown Depot Theatre is located at 10 Garrison's Landing, Garrison, NY 10524. For reservations call 845-424-39004 or visit www.deaddogpark.com for more information.