WP Resident Named to American Jewish Committee Campus Global Board
News Based on facts, either observed and verified directly by the reporter, or reported and verified from knowledgeable sources.
We are part of The Trust Project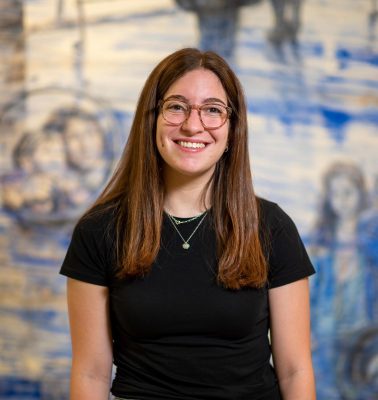 A White Plains resident is one of two Westchester college students that have been named to American Jewish Committee's (AJC) Campus Global Board, which is dedicated to empowering Jewish campus leaders as they confront increased antisemitic and anti-Zionist sentiment at their schools.
Melanie Schwartz, a junior at Cornell University, will join the 30-member board, which includes students from the U.S. and seven other nations. The other student, Abe Baker-Butler of Rye Brook, a junior at Yale University, will serve as the board's president.
"Amid rising antisemitism in the U.S. and on campuses worldwide, AJC is trailblazing with its Campus Global Board," Baker-Butler said. "We are meaningfully engaging U.S. and international student leaders at the highest levels to shape its essential advocacy work, including the implementation of the U.S. National Strategy to Combat Antisemitism on campus and beyond."
The board's work will be informed, in part, by AJC's latest State of Antisemitism in America report, which found more than a third of current or recent Jewish college students felt uncomfortable or unsafe at a campus event because they are Jewish, avoided wearing or carrying items that identified them as Jewish, or had trouble taking time off for Jewish holidays.
"This board is all about empowerment," said Jeffrey Greenberg, AJC Director of Campus Affairs. "We will ensure these outstanding students have the resources they need to combat anti-Israel bias and antisemitic attitudes. Jewish students deserve to feel safe and protected as much as anyone else."
AJC is the global advocacy organization for the Jewish people. With headquarters in New York, 25 offices across the United States, 14 overseas posts, as well as partnerships with 38 Jewish community organizations worldwide, AJC's mission is to enhance the well-being of the Jewish people and Israel, and to advance human rights and democratic values in the United States and around the world.