White Plains School District Using AI Technology for Security
We are part of The Trust Project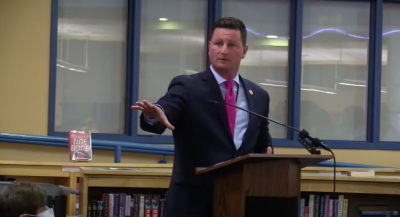 The White Plains School District is utilizing AI (Artificial Intelligence) technology to enhance its security measures in district schools.
During a Board of Education meeting earlier this month, Superintendent of Schools Dr. Joseph Ricca addressed the topic that was discussed during a recent District-Wide Safety Team meeting.
Ricca explained the AI technology runs in the "background" of all district cameras and can quickly detect the presence of a firearm, whether real or a toy. The technology will then trigger a notification with the identification and location of the individual to a campus control center that is manned 24 hours a day, seven days a week.
White Plains Police and school officials are also provided with the same information, although Ricca noted no personal data is collected.
"This technology is constantly evolving and getting better," Ricca said. "The hope is you will never need to use this type of technology, but it's another piece is a very comprehensive and complex security strategy that will continue to make us stronger moving forward."
Board of Education member Randy Stein, who reported on the April District-Wide Safety Team meeting, said White Plains was "ahead of the curve" on what most other districts were doing in the area of security and implementing added AI protection.
"I wish we didn't need to do this, but it is our world reality today and we're being proactive," she said.