White Plains School District Releases Draft Reopening Plan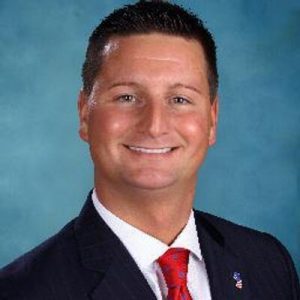 The White Plains City School District Friday released a draft plan for reopening in September if given the green light by Governor Cuomo.
Superintendent of Schools Dr. Joseph Ricca addressed some of the many recommendations contained in the 87-page report during a question and answer Facebook session with parents.
"It's been a positive process in a challenging time," Ricca said. "This has been a tough experience for many of our kids. We all want our kids backs in the classroom with the teachers they love."
Emphasizing the plan was likely to change and "can't be viewed for the whole academic year," Ricca stressed many safety protocols were planned for the approximately 7,140 students and staff, such as mandated facial coverings, instructional space with six feet distances, and, in some instances, barriers, and reduced capacity on school buses.
"We are planning the safest approach," Ricca said. "There will always be inherent risks."
Ricca said the district would be following guidelines established by the state Department of Health and would be screening students and teachers on a daily basis. Nurse Coordinator Maggie Racioppo will serve as the district COVID-19 Coordinator.
The superintendent noted if there was a COVID-19 outbreak in a classroom or a school it's likely the school could be closed for a period of time.
"We will be very conservative with the possible spread of the disease," Ricca said.
Due to current social distancing restrictions and health and safety guidelines, a Monday to Friday in-person model is not being considered.
Instead, the district is focusing on a Hybrid Learning Model to reduce the density of each school building by having some students learning at home on specific days and others attending classes in school.
It is anticipated groups of students will rotate based on a weekly schedule and one day a week, likely Wednesdays, all students will participate in remote learning while teachers use time in the morning for intervention and enrichment and plan independent learning opportunities for students in the afternoon.
"There will be more of a school-day feel to remote learning (than there was this past spring)," explained Ricca, who added the remote learning would result in a "much more robust and structured experience."
Students who are identified as high risk may, upon approval of the school principal, be permitted to attend all classes virtually.
The full draft plan can be viewed on the district website: www.whiteplainspublicschools.org.