News Based on facts, either observed and verified directly by the reporter, or reported and verified from knowledgeable sources.
White Plains Hospital Looking to Construct New Inpatient Building
We are part of The Trust Project
White Plains Hospital is planning to construct a new, state-of-the-art inpatient building on Davis Ave. where a parking garage currently exists.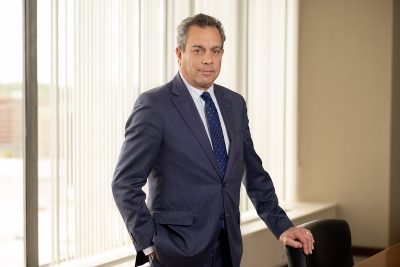 During a special White Plains Common Council meeting Feb. 27, Bill Null, chairman of the hospital's Board of Directors, said hospital representatives will likely be unveiling plans to city officials in late fall or early winter.
According to Null, the expansion of the existing 292-bed medical facility will allow the hospital to provide all private and single-patient rooms, expand the busy Emergency Room and add operating rooms.
"It's a complex building to design," Null said. "We have been pushing the envelope where we're able to deliver top-flight medical care for the city and the region. We're looking to meet the needs of the community."
In the meantime, Null notified councilmembers of the city's largest employer's intent to tear down the parking garage.
While that demolition is taking place, the hospital will be providing temporary parking on a 14-acre parcel the hospital acquired between Maple Ave. and Post Rd.
"This is an exciting step, having the land and being able to expand beyond where the main campus is," Null said. "We're really strapped for parking."
Null noted the temporary lot will offer a combination of regular and valet parking.
Councilwoman Jennifer Puja said she was "thrilled" about the landscaping and screening the hospital is planning to provide.
"The way it has been screened can certainly use some help," she remarked.
White Plains Hospital is a member of the Montefiore Health System. Its Flanzer Emergency Room is one of the busiest in the county, serving about 72.000 visitors annually. The hospital also has outpatient medical facilities across Westchester, including multispecialty practices in Armonk, New Rochelle, Somers and Yorktown Heights; and Scarsdale Medical Group locations in Harrison and Scarsdale.