White Plains Democrats Announce November Council Slate
We are part of The Trust Project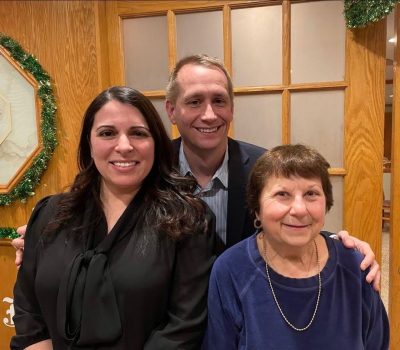 The White Plains Democratic City Committee has announced its slate for three seats on the Common Council in November.
Councilwomen Victoria Presser and Jennifer Puja, both of whom were first elected in 2019, are seeking reelection, along with newcomer Jeremiah Frei-Pearson. Incumbent Councilwoman Nadine Hunt-Robinson is not running for another term.
Frei-Pearson is a civil rights attorney who has achieved landmark victories for workers, nursing home residents, and foster children, and a local leader who chairs the city's Sustainability Advisory Committee and serves on numerous committees and boards.
Presser has worked for many years in government and nonprofit public information. She has focused much of her energy in her first term on youth services, pedestrian safety, affordable and safe housing, sensible development, and preserving green spaces.
Puja is a director of a non-profit representing more than100,000 working families. Chair of the Recreation Advisory Committee, she has been working to enhance affordable housing opportunities, provide mental health resources to residents and ensure the community benefits from local development.
The city's Republican Committee hasn't announced any candidates to date.
During a public comment session last week before the Common Council, several residents expressed concern without Hunt-Robinson, the lone Black representative, the council would lack the diversity to adequately serve a large segment of the city's population.