White Plains Becomes Second Location in County to Host Migrants
News Based on facts, either observed and verified directly by the reporter, or reported and verified from knowledgeable sources.
We are part of The Trust Project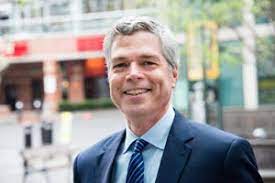 A second location in Westchester is housing migrants in a hotel on White Plains' Central Avenue, County Executive George Latimer and Mayor Tom Roach confirmed Tuesday.
Latimer said that 16 rooms were currently being occupied by families totaling 46 people, some with small children, since Sunday night. There are up to 29 rooms that have been reserved by New York City at the Central Motel Courtyard.
Area non-profit organizations have been contacted to help provide services for the migrants, including the Mount Kisco-based Neighbors Link, Latimer said.
The Ramada Inn in Yonkers is housing asylum seekers who had been transported from the southern border in Texas to New York City. They have been occupying 58 rooms for the past three weeks. There are 55 families and 160 people at that location, Latimer said.
Roach said that he and his office met with New York City representatives who informed local authorities of the relocation to White Plains.
"Our focus is working with our partners, to do the best we can for the people involved and that's what we're trying to do with those who are now in our community as of Sunday," Roach said.
Latimer mentioned that while most of the migrants in Westchester have come from Latin America, there are some from many other countries, including Russia, China, Turkey, Kyrgyzstan, Romania and Afghanistan. All found their way to the southern border to enter the United States to seek asylum, he said.
The county executive said Westchester is not a sanctuary county but is helping out New York City, which has been searching for alternate locations for what has been reported to be more than 50,000 migrants that have been sent to the city, mainly from Texas.
"The proper response to this has to be a nationwide strategy," Latimer said. "It can't be a couple of places take the burden, be it Texas, other border states or New York."
Other areas in New York that have received migrants are Poughkeepsie, Newburgh and the Albany area, he said.
Latimer also repeated his suggestion for the federal government to set up an immigration court in White Plains that can expedite the adjudication of the asylum cases in Westchester and other areas in the Hudson Valley.
The county police are prepared to assist Yonkers and White Plains with any needs they may have. So far, the extra help has not been needed, he said.
Roach said meetings with New York City representatives have gone well and he pledged to work together to deal with the crisis.
"There's going to be no impact on (White Plains) services whatsoever," Roach declared. "These are people that came here. They're fleeing things that are really rough as most of our ancestors did, and they're in our community and we're going to make their time here productive and pleasant and make sure they have the dignity they deserve."
News of the additional migrants on Tuesday as a federal judge ruled against Rockland and Orange counties, temporarily blocking officials there from enforcing their emergency declarations because they were issued with discriminatory motives.
The case was brough last month by the American Civil Liberties Union, which filed the litigation on behalf of several migrants who had been denied staying at locations in those counties.
As of last week, 38 of the state's 57 counties outside of New York City had an emergency declaration in place.