White Plains Awards $5M to Settle Suit with Chamberlain Family
News Based on facts, either observed and verified directly by the reporter, or reported and verified from knowledgeable sources.
We are part of The Trust Project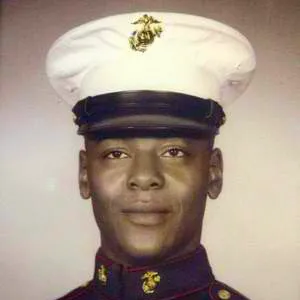 The White Plains Common Council last week authorized a $5 million settlement with the family of Kenneth Chamberlain, Sr. to end a lengthy legal battle.
Since 2012, the family had been pursuing legal action against the city for the Nov. 19, 2011 shooting death of Chamberlain by a White Plains police officer.
Chamberlain, 68, a former Marine who suffered from mental illness, was shot and killed in his home following a confrontation with Police Officer Anthony Carelli after police responded to an accidental activation of Chamberlain's medical alert system.
Chamberlain was wielding a knife when police forcibly entered the apartment. Another officer called Chamberlain, who was Black, a racial slur. That officer was fired, but the incident sparked widespread criticism.
A jury ruled in favor of Carelli on his use of a firearm against Chamberlain. Last week, Westchester County District Attorney Mimi Rocah announced no legal basis was found to convene new grand juries in the shooting deaths of Chamberlain and Pace University student Danroy (DJ) Henry.
Rocah said under New York State law the threshold to resubmit charges to a grand jury is substantial. Courts look for new evidence or whether the grand jury failed to give the case a complete and impartial investigation or if there's a basis for believing the grand jury acted in an irregular manner, she said.
"Here, the independent review found there was no new evidence, as described above, and found no other basis to seek court authorization to resubmit charges to a new grand jury," the conclusions of the independent review stated.
Regarding the Chamberlain incident, Rocah recommended all police departments enhance training and protocols in de-escalating situations where a person has significant mental health issues. While she acknowledged that the county introduced mobile crisis teams last year where a mental health professional accompanies police in those emergencies, it is not clear whether all agencies take advantage of it.
"However, further measures are needed to ensure all 42 police departments are actually utilizing this County service," the recommendation stated.
Rocah also called on local lawmakers to propose legislation that requires specific training and procedures across Westchester. One possibility is employing the Integrating Communications, Assessment and Tactics training program that is geared toward dealing with individuals suffering from mental illness who exhibit signs of threatening behavior and may be armed with a weapon that is not a firearm.
She raised questions whether Chamberlain's death could have been avoided if police had better protocols or more effective implementation of existing protocols and training related to handling someone with a mental health crisis. The district attorney also questioned whether responding officers adequately attempted to de-escalate the situation and if the department was "sufficiently transparent about the inexcusable use of a racial slur by a WPPD officer toward Mr. Chamberlain, who is Black, during the long standoff preceding his death."
The White Plains Police Benevolent Association reportedly issued a statement regarding the city's settlement with the Chamberlain family, stating, "To be clear, the settlement is not a finding of misconduct or wrongdoing by the officers who responded to this call. Our members are asked to place their lives in jeopardy each and every day, as they were on the date of this incident."
The PBA also added "our members' actions were legal and justified."