Westlake Crushes the Bears in Sectional Qualifier
We are part of The Trust Project
Westlake head coach John Castellano thinks his team has chosen a very opportune time to play its best football of the season.
"I think we're peaking at the right time," he was saying late Saturday evening, shortly after the Wildcats had demolished visiting Briarcliff/Hamilton 52-6 in a qualifying game for the Class B sectional playoffs. "I'm happy with what we're doing. We're getting better each week. We're starting to understand what we're trying to do offensively and defensively."
Castellano won't get an argument from the Bears, who found themselves trailing 32-0 with five minutes still remaining in the first half. By the time Briarcliff finally got on the scoreboard with a touchdown pass on the second play of the fourth quarter, the deficit had grown to 46 points.
"They're a very good team," said Bears coach John Consorti about the Wildcats. "It's a real hard matchup for us. It's just a rough night. Yeah, they were much more athletic than we are, much quicker to the hole, and made us look kind of slow. They really had a speed advantage on us, but we could do better. I was expecting a little more out of our guys."
The Wildcats, now 5-2 and preparing to host Bronxville on Saturday afternoon in a quarterfinal playoff game, had already asserted their superiority over the Bears in the first week of the season, winning 45-7. This time, on a cold and windy night in front of a large Homecoming crowd, it took until the latter stages of the first quarter before they took finally began to take command.
"We don't look at the opponent," said Castellano. "We just look to get better each week. That's all we're looking at. We talked about it being the first round of the playoffs, that it's a whole different story than seven weeks ago. We had to make sure that we played our game."
The Wildcats drove 55 yards in seven plays on their first possession, grabbing a 7-0 lead on Jayson Kalle's touchdown run and Michael Love's point-after kick with 3:33 remaining in the first quarter. Moments later, an interception by Greg Alfieri set the Wildcats up at the Briarcliff 25-yard line. Ryan Duffy took the handoff on first down and ran to his right for the first of his three touchdowns.
Briarcliff/Hamilton quickly went three-and-out, leaving Westlake just enough time to score again before the end of the opening quarter. Duffy concluded the Wildcats' five-play, 56-yard drive with a 20-yard touchdown run that left the Bears with a 20-point deficit after the first 12 minutes.
Three plays into the second quarter, Duffy contributed on the defensive end, snaring a halfback option pass on third-and-24 out of the air for an interception that gave Westlake the ball at the Bears' 37-yard line. Kalle needed just one play to get to the end zone and, even though the PAT was blocked, Westlake's lead was suddenly 26-0.
The Wildcat advantage grew to 32 points five minutes later after both teams had fumbled the ball away. Quarterback Tom Castro connected with Kalle on a 22-yard pass play on first down, then tossed a 13-yard touchdown pass two plays later.
Asked what he told his players during intermission, while the big crowd was being entertained by even more fireworks, this time up in the sky, Consorti said, "Ain't much you can say other than you need to compete hard to the end. That's what the message was: 'You've got to play hard 'til the end and hopefully we can make some plays and get some positive out of the game.'"
But the Wildcats continued to pour it on in the second half. They drove 76 yards over the first six minutes of the third quarter, scoring again on Kalle's 24-yard touchdown run. The Bears' first play of the half, a long pass by John Plimpton, was picked off by William Snyder and returned to the Briarcliff 13. Another TD run by Duffy increased the Westlake lead to 46-0.
The Bears scored their only points of the night when Plimpton passed to Dan Cavanagh in the left side of the end zone from nine yards out in the opening moments of the fourth quarter. Later in the period, Kalle capped the victory for Westlake with a 15-yard TD run.
"You know, it was a rough matchup," said Consorti. "Section One didn't do the right thing this year with how they did postseason. I mean, two years ago they're talking about competitive balance. This is a rough matchup, but we'll play whoever they tell us to play. The better team, by far, won the game. So credit to them."
Meanwhile, Castellano will now be preparing his players for a showdown against a Bronxville team that decisively just ended Valhalla's six-game winning streak. He knows there's a need for improvement with his special teams.
"I wasn't happy with our kickoff coverage, our extra point," he said. "You know, going forward in the playoffs, those things have gotta be good. They've gotta be. Those are important points."
Castellano conceded he really hasn't had a chance to watch the Broncos play this season.
"I haven't seen anything about 'em yet," he said. "They've got some talented kids, so it'll be a helluva game."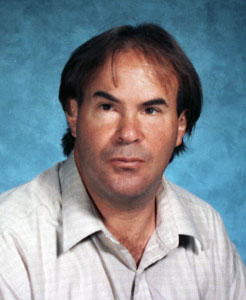 Andy is a sports editor at Examiner Media, covering seven high schools in the mid-Westchester region with a notebook and camera. He began there in the fall of 2007 following 15 years as a candid photographer for the largest school picture company in the tri-state area.
Read more of Andy's full bio here.
Read Andy's archived work here.