Westchester Receives First Migrants; Putnam Declares State of Emergency
We are part of The Trust Project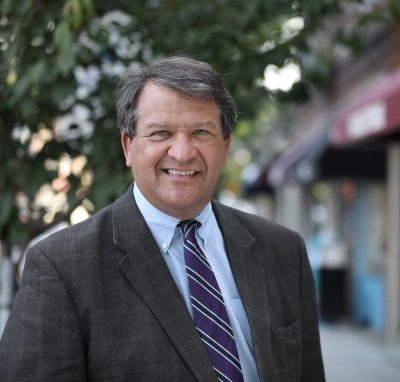 Westchester County announced Monday that it has accepted and is housing its first migrants seeking asylum in the burgeoning humanitarian crisis as Putnam County declared a state of emergency over the same issue.
County Executive George Latimer announced that 49 rooms at the Ramada Inn on Tuckahoe Road in Yonkers are being occupied. He said operators of lodging facilities are free to make their own decisions about whether they want to contract with New York City to assist in the situation.
There were no other locations in the county where migrants are currently being housed, Latimer said. He did not provide any hints as to whether there would be additional migrants coming to Westchester.
Latimer also pointed out that it's not the first time the county has housed migrants in recent years.
"Keep in mind, five years ago in 2018, we had over 1,000 migrant children housed in Westchester County for six months," Latimer said. "That happened under the Trump administration and they were housed in four locations. That's very important because what we're seeing now at this point in time is a very small fraction of what that experience was."
News of the first migrants to reach Westchester came as Gov. Kathy Hochul and New York City Mayor Eric Adams called on the federal government to provide funding to help New York safely house, feed and provide legal immigration services as they apply for asylum status.
Hochul appealed to Washington to speed up the process where the migrants can apply for work in New York State, where there is a shortage of workers, including in the restaurant industry. The current system requires a 180-day waiting period, which is failing the state and the new arrivals.
"That's not working. That's not a solution," Hochul said in her comments Monday in New York City. "They're ready to work. They're willing to work. And they're not able to work. So, we're spending a lot of money. We're dealing what we can, but we need this help from Washington."
In previous remarks and again on Monday, Latimer called on the federal government for an expedited asylum process so the migrants and the affected communities.
Meanwhile, Putnam County Executive Kevin Byrne executed and filed a state of emergency along with three executive orders regarding New York City's efforts to relocate migrants to the Hudson Valley. Dutchess County reported that an undetermined number of buses carrying migrants were dropped off there on Sunday.
"The purpose of these executive orders is to give the county the ability to preserve residents' rights, protect their well-being and enforce county established laws and codes in the wake of what has clearly become a disorganized, muddy operation by New York City officials," Byrne said in a statement. "The President's refusal to take ownership of this crisis and take corrective actions to secure our nation's southern border and fix the asylum-seeking process leaves New York City and its surrounding communities in a mess."
Byrne's executive orders gives Putnam the flexibility to re-direct county resources to enforce sanitary code and directs lodging facilities to not accept migrants and asylum seekers. The third order declares Putnam as a "rule of law county."
Last week, he sent a letter to all motels, hotels and temporary residences asking their operators to contact the county if they've received inquiries from New York City regarding housing migrants.
He and Dutchess County Executive William F.X. O'Neil have scheduled a joint press conference Tuesday afternoon in Fishkill to discuss the issue.
Also weighing in Monday was Rockland County Executive Ed Day, who issued a state of emergency last month. He lambasted Hochul Monday for suggesting that counties and communities that don't accept migrants are practicing bigotry