News Based on facts, either observed and verified directly by the reporter, or reported and verified from knowledgeable sources.
We are part of The Trust Project
Prepping Westchester's workers for today's jobs ; tried-and-true Italian eateries; where to adopt your new furbaby; catching up with News 12's Joe Rao; what to do this weekend; and more

Good morning! Today is Friday, March 18, and you are reading today's section of Examiner+, a digital newsmagazine serving Westchester, Putnam, and the surrounding Hudson Valley.
Need to subscribe — or upgrade your Examiner+ subscription to enjoy full access to all of our premium digital content? Details here.
---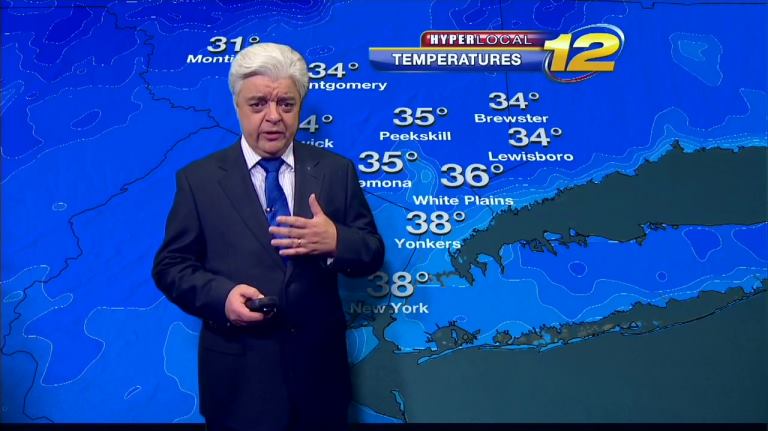 For more than two decades, Joe Rao was a Westchester on-air news presence as chief meteorologist on News 12 Westchester for 21 years, then later on Verizon's FIOS 1 News. Examiner+ recently talked with Rao about many things under the sun ― past, present, and future.
Examiner+:  You were in broadcasting for more than 40 years, first on radio, then on television until late 2019. What has been on your plate since then?
Joe Rao:  In late 2020, I started approaching libraries in the Hudson Valley and offered to give virtual talks on meteorology and astronomy. Libraries said, "We would love to have you talk to our patrons." It started out with 10 to 20 libraries, then I did a mass mailing to libraries in the tri-state area and got a great response ― I gave 90 library lectures in 2021.
E+: Tell us about your lecture topics and how can our readers find out about upcoming events?
Rao: I have been affiliated with the Hayden Planetarium since 1986 and most of these talks are about astronomy. There's going to be a total eclipse of the moon this May 15. When the moon goes into total eclipse, it changes to a reddish color. Since everybody's interested in eclipses, I titled that talk, "The Night of the Red Moon."
I wrote a technical research paper in 2020 and predicted a possible never-before-seen meteor shower at the end of this May. Based on that, I put together another lecture, "The Night of the Shooting Stars." A less technical version of that paper will be in the popular hobbyist magazine, Sky & Telescope, in May.
I post about upcoming lectures on my Facebook page on Joe Rao Weather, so people can follow me there to learn more.
E+:  Do you miss broadcasting?
Rao:  I originally said to myself, "I'm not going to…
As a free subscriber, you are receiving this exclusive preview of a story delivered only to our paid members.
To read the rest of this story, and receive and enjoy all of our premium content, UPGRADE YOUR SUBSCRIPTION NOW and join Examiner+ as a paid member today!
---