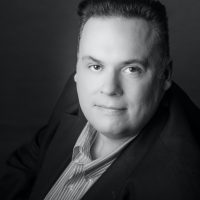 Robert Schork, Digital Editorial Director
Robert Schork is Examiner Media's Digital Editorial Director. Prior to his time with Examiner, Robert was the Editorial Director of Westchester Magazine, its sister publication, Hudson Valley Magazine, and their stable of ancillary publications, including Westchester Home, Westchester/Hudson Valley Weddings, and 914INC., an award-winning business lifestyle magazine Robert created and developed in 2010. In addition to regional news, business, and a variety of lifestyle topics, Robert has written and reported extensively about television for more than two decades. He is formerly the managing editor of Soap Opera Weekly, covering both daytime and prime-time drama and reality series, and was a contributor and consultant for ABC's best-selling General Hospital: The Complete Scrapbook, a hardcover companion to its popular drama series. Robert's celebrity interviews include Betty White, Donald Trump (from The Apprentice days), Kiefer Sutherland, Martha Stewart, Christopher Meloni, Mariska Hargitay, Dennis Franz, Elisabeth Moss, Edward James Olmos, and Susan Lucci (who, before her 19 Emmy nominations and ultimate win, attended the now-defunct Marymount College in Tarrytown).
Born and raised in suburban Philly, Robert left high school after his sophomore year to enter college two years early at Bard College at Simon's Rock, the nation's only four-year residential college founded exclusively for younger scholars. While there, he became a volunteer EMT, served as the editor for the college's student newspaper, studied abroad for a semester in Istanbul, and completed his senior thesis on the macroeconomic ramifications of US healthcare reform – earning a B.A. in social sciences by age 20.
Robert resides along the Hudson in southern Westchester and considers himself an Empire State native after more than two decades of paying New York taxes.
Email him at rschork@theexaminernews.com or connect with him on LinkedIn at linkedin.com/in/rschork.
Expertise & Demographics: Robert's decades of experience editing news and features has included overseeing coverage from across all of Westchester County.
Languages: English only.