Volpe, Pugh Get Independence Party Nod for Cortlandt Town Board
We are part of The Trust Project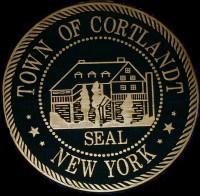 Regardless of the results of a Democratic primary in September, two open seats on the Cortlandt Town Board will be contested in November.
Domenic Volpe and Brian Pugh, who fell short for the Democratic nomination in April, recently secured the Independence Party line. They are also seeking to defeat Debbie Costello and Seth Freach for the Democratic line.
"The Independence Party has never shied away from backing the best candidates for public office regardless of party. Brian Pugh and Domenic Volpe are the team that represents change and experience and will deliver for the people," said Dr. Giulio Cavallo, chairman of the Westchester County Independence Party. "We are proud to endorse Brian Pugh and Domenic Volpe for Cortlandt Town Council."
Volpe, owner of Domenic's Cleaners in Peekskill, has run twice before for Cortlandt Town Board and three times for county legislator. Pugh lives in Croton and works at a renewable energy company in Westchester.
"It is an honor to receive the endorsement of the Independence Party. I appreciate their support and their recognition that Brian Pugh and I are the truly independent candidates in this race and will serve the public without partisan politics," Volpe said.
All five current Town Board members are Democrat. Longtime incumbents Ann Lindau-Martin and John Sloan have decided not to run for reelection. The Cortlandt Republican Committee has yet to announce any endorsements.