Verplanck Man Gets 74 Years in Prison for Sexually Assaulting a Child
We are part of The Trust Project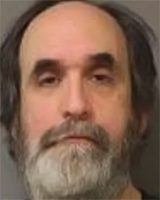 A 57-year-old Verplanck man was sentenced to 74 years in state prison last week for sexually assaulting a child.
Last Tuesday, Westchester County District Attorney Anthony A. Scarpino, Jr. announced that Kenneth Brody was sentenced by Westchester County Court Judge Susan Cacace to a total of 74 years in state prison for the sexual assault of a child that began when the child was seven years old.
Brody was convicted September 26, following a jury trial. His sentence included: one count of a Course of Sexual Conduct Against a Child in the First Degree, a class B violent felony (25 years); seven counts of Criminal Sexual Acts in the Second Degree, class D violent felonies (seven years on each count to run consecutively: total 49 years); one count of Endangering the Welfare of a Child, an A misdemeanor (one year merged with the other sentences).

Brody was arrested by New York State Police April 22, 2017 after the victim reported to police years of abuse by Brody in the Town of Cortlandt. An investigation revealed Brody subjected the child victim to multiple acts of sexual conduct over the course of years, starting when the child was seven years old and continuing until the child was 13.
At the time Brody committed these crimes, he was a registered Level 2 Sex Offender, having been convicted previously in 1992 of Sex Abuse in the First Degree against another child who was eight years old at the time. He completed his sentence on the first assault in 1998 some years before meeting the most recent victim.