Two First-Time Children's Authors Help Each Other Get Published
News Based on facts, either observed and verified directly by the reporter, or reported and verified from knowledgeable sources.
We are part of The Trust Project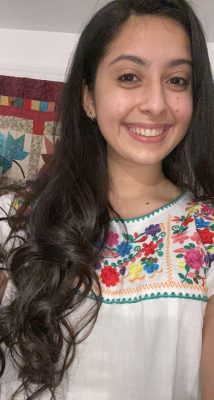 Maria Chinchilla's story is similar to multitudes of her neighbors in Mount Kisco and many other communities.
She arrived in the village from Guatemala with her parents and two younger siblings four years ago. Life wasn't easy after coming to the U.S., speaking no English and needing to re-start high school at 17 years old.
Her education was in jeopardy because she also had to work to help her father, a landscaper, and mother, who cleans houses, pay the bills. In addition, she has two younger siblings.
"When we came here, I was a little bit disappointed and frustrated because I had to stop school in Guatemala and I loved to be in school," Chinchilla said. "I love education. I love learning and I did want to go to school, but my dad wasn't sure about it. I had to help financially. I am the oldest and you're going to start high school again? How are you going to manage work and school? I said I could do it."
Not only did Chinchilla, now 21, learn English, graduate from Fox Lane High School in June and is enrolled in her first semester at Manhattanville College, but she is also a published author. With the help of another first-time children's author and Mount Kisco resident, Lisa Mitchell, Chinchilla self-published "Maria Becomes a Butterfly," a book geared toward young children that tells her family's story about coming to America. She also did the illustrations digitally.
Mitchell said she reached out to help because Maria spoke in her daughter's class last academic year at Mount Kisco Elementary School, reading what was then her unpublished work. Mitchell's daughter, now in third grade, was so excited that she met someone who was going to be an author and began telling her about the story.
After learning that Chinchilla's book wasn't published, Mitchell contacted acquaintances about how to help her. At about the time that Chinchilla was graduating from Fox Lane, she self-published "Maria Becomes a Butterfly."
"I helped her with the easy part," Mitchell said. "She did the hard part. She was brave enough to tell her story like only she can. She wrote it beautifully. It's obviously very well-written. It's positive, it engages the kids."
Chinchilla's book, while nearly entirely in English, intersperses Spanish words and phrases, what Chinchilla described as "translanguaging," That's something she and her friends do.
"Maria Becomes a Butterfly" may read like a book for young children, but Chinchilla believes someone of any age would find it appealing.
"No matter where I come from, they come from, if they read it, they will identify, they will feel that they are not alone, learn a new language, being in a new situation like me," she said.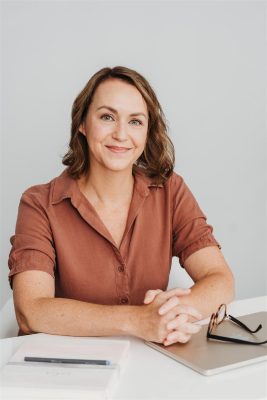 The assistance provided by Mitchell wasn't the end of their involvement. Mitchell, who writes educational material for an entertainment company, happened to be in the midst of trying her hand with her own children's book that is set in a diverse community very similar to Mount Kisco.
For her book, "The Case of the Missing Cheese: A Grove Street Mystery," which is a playful mystery for children in grades 2-5, Mitchell felt she needed to realistically capture the Latino community of the town, and hired Chinchilla as a consultant to help portray that.
"So she read the entire manuscript at the time and gave me feedback, not just on Spanish but also what it's like to be a Spanish speaker in this community and little details that I would just bring out, like the "translanguaging," said Mitchell, a 17-year village resident, whose book is set to come out on Friday.
Chinchilla's work helped her earn a scholarship award to offset her tuition, one of several scholarships she received. She doesn't know yet what she might study, but is certain that she will continue writing.
While Chinchilla is sometimes a bit homesick away from Guatemala, she realizes how lucky she is to be in the U.S.
"I sometimes miss being there because of the weather, because of my friends, my grandmother's there," she said. "But at other times I just realize that I am in the United States and I can't believe it because that was like a dream. It didn't seem like it can be done. So now I'm like grateful to be here. I'm grateful for the opportunities that I have, and I wish everyone" had them.
Mitchell said she's just as excited to see where life will take Chinchilla as she is for the debut of her own book.
"It's a remarkable person to achieve what Maria has achieved in such a short amount of time," Mitchell said.
"Maria Becomes a Butterfly" and "The Case of the Missing Cheese" are both available on Amazon and other sites.