Treatment Center Reps Meet With New Castle Officials to Allay Concerns
We are part of The Trust Project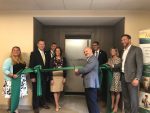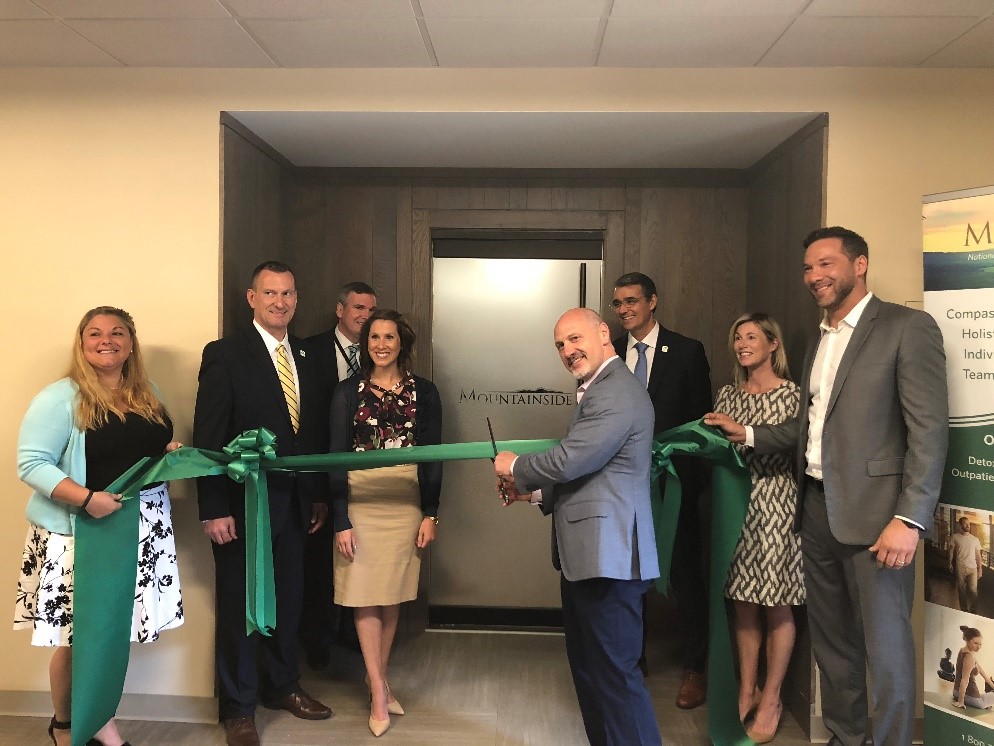 Representatives of an addiction treatment center that opened recently at Chappaqua Crossing faced New Castle officials last week to answer questions and quell any fears that the facility could be harmful to the community.
Mountainside Treatment Center, based in Canaan, Conn., opened a 4,158-square-foot outpatient services center last month at the former Reader's Digest site to address the needs of its Westchester clients, said John Hamilton, Mountainside's chief clinical outreach officer.
An outpatient location has been operating in Wilton, Conn. since the largest number of its clients come from Fairfield County. Mountainside, which was launched 20 years ago, has a residential facility in Canaan.
Town approvals weren't required for the operation since it is consistent with other health care-related uses at the site. The deal was considered a private transaction between Mountainside and Summit/Greenfield, town officials said.
"We realized when we looked at our matrix of where our clients are coming from, that the second greatest area was Westchester County," Hamilton explained during a meeting last Tuesday evening with the Town Board. "So we looked around to see where most of our clients come from and we chose this community as the community our clients would feel most comfortable coming in that we'd replicate kind of the branding and the confidentiality and the community that we serve."
Hamilton said the largest number of its clients that are using the facility are counseled for alcohol-related matters. Others are being treated for prescription drug and opioid addictions. The outpatient center does not serve people who require methadone treatment, he said. Programs are administered by licensed and certified professionals.
The clients who come to the Chappaqua Crossing site don't require 30- or 90-day residential treatment or extended care and continue their daily lives while participating in the program, Hamilton said. The facility provides Intensive Outpatient Programs, which requires attendance three times a week, once-a-week outpatient services and recovery coaching, Hamilton said.
Hamilton, who was accompanied by community relations development representative Thea Diserio Ross, appeared before the Town Board because Mountainside's arrival has prompted questions and concerns among some residents on local social media sites, including inquiries about its clientele, its services and proximity to Horace Greeley High School.
Town Board members Jeremy Saland and Lisa Katz advised Hamilton and Ross that Mountainside should have been more proactive. Most communities react warily to substance abuse or addiction-related facilities.
"This blew up on Facebook and while Facebook certainly doesn't dictate what we do, and a lot of people reached out to me and I'm sure my colleagues with concerns that some may be realistic and some that might be outlandish and preposterous, but that could have been avoided by just saying, 'Hey, we're coming,'" Saland said.
Katz suggested to Hamilton and Ross that the facility reach out to the public even though they've been in operation for more than a month.
Mountainside has been scheduling tours with the general public and also plans to be involved with community education regarding addictions, Hamilton said.
Supervisor Robert Greenstein, who compared their facility at Chappaqua Crossing to medical offices, said he invited Mountainside to the meeting to provide the public with a clear understanding of what is offered. He said most comments he has received have been positive but there are community members who have posed questions and concerns.
"They've offered people tours, they've had an open house, they want people to know about what they do and not just what they do in the facility, but also I want people to understand what they do in the community as far as education," Greenstein said.