We are part of The Trust Project
Make a new home for some beautiful feathered friends, unwind with some rip-roaring stand-up, and enjoy a matinee theater production in a stunning venue.
---
1.  Make 'n Take Bluebird Nesting Boxes (SAT 3/4)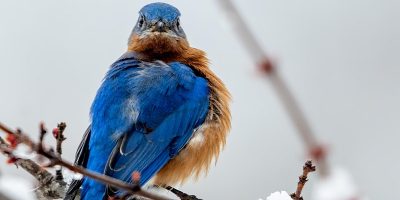 Learn the needs of bluebirds and their constant struggle for nesting habitats, and build a birdbox for them for your own backyard. All materials will be provided to make a box. Participants must register by calling (914) 967-8720. There's a limit of one bluebird box per household to take home. All programs meet at the Visitor Center. Held from 1:00 to 2:30 p.m.
Edith G. Read Wildlife Sanctuary
1 Playland Pkwy
Rye
For more info click here.
---
2.  Stand Up Comedy Showcase (FREE) (SAT 3/4)
Enjoy a few laughs at the 9th Stand Up Comedy Showcase, held at the Dobbs Ferry Public Library's Community Room. Featuring comedians: Sean Conran, Jessie Murphy, Tim Deery, Murf, Andrew Steiner, and Alex Kollar. From 8 to 9:30 p.m. Doors open at 7:30; first-come, first-served seating. Sign-up required: email dobref@wlsmail.org to sign up (max 2 people/sign up). Intended for 18+.
Dobbs Ferry Public Library
55 Main St
Dobbs Ferry
For more info click here.
---
3.  Winter Theatre at Lyndhurst: Tartuffe (SUN 3/5)
M&M Performing Arts brings Tartuffe, Molière's timely, classic farce about seduction, hypocrisy, and deception, in a ridiculously hilarious new adaptation to Lyndhurst Mansion. The play is staged in Lyndhurst's exquisite Grand Picture Gallery. Showtimes 2:00 and 5:00 p.m.
Lyndhurst
635 S. Broadway
Tarrytown
For more info and tickets, click here.