Sandbox Provides New Choice for Local Theater Lovers This Weekend
We are part of The Trust Project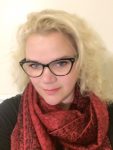 Theater lovers across the county have a new choice to consider when they want to spend an evening at a local community production.
Westchester Sandbox Theatre, which has offered acting classes and camps for children and teenagers and presented youth shows since 2010, will debut its Pail and Shovel Productions branch of the operation this weekend to bring quality local plays for people of all ages.
This Friday evening, it will present the first of four performances of "Breaking Up is Hard to Do," a story of a 1960 Catskills resort built around the music of Neil Sedaka.
For Sandbox Theatre Artistic Director Jason Summers, music and nostalgia, similar to what was done with "Jersey Boys" and now "Beautiful" can be a highly effective and entertaining show.
"These are fictional characters, much like 'Mama Mia' took the music of ABBA and developed it into a plot, and this is what this does as well, but again, very connected to the era in which Neil Sedaka wrote and was produced," Summers said.
Each one of the six cast members sing in their roles. Michelle Moriarty, a Somers resident and an instructor for Sandbox's youth classes, plays Esther, the owner of a Catskills resort who is funny and somewhat offbeat.
"It's such a fun show. It's adorable," Moriarty said. "It makes you laugh in spite of yourself."
She said that while the show would likely be most appealing for baby boomers, those who are younger will enjoy discovering Sedaka's music and what a slice of life was like during the 1950s and '60s.
While the Westchester Sandbox Theatre's youth program is based at the company's location in Mamaroneck, the outfit will be using the Bendheim Performing Arts Center at the Mid-Westchester JCC in Scarsdale for its Pail and Shovel shows, Summers said. Last year Westchester Sandbox Theatre rented space at the JCC, where it because familiar with the 200-plus-seat venue.
Summers is hopeful he will be able to present six to eight shows that cover a variety of stories and themes each season.
There will also be four showings of "Halloween Hotel" starting on Oct. 22 and continuing the next weekend, Oct. 28-29. Summers also is working toward presenting a holiday-themed production in December.
As a Westchester native, Summers has had a long list of credits in community theater locally. He grew up involved in local theater as a child and young adult. After graduating from NYU's Tisch School of the Arts, he continued with some acting, but spent most of his time directing and choreographing for various shows around the United States
Summers had previously been affiliated with a Long Island theater company that tried to make a foray into Westchester. He bought out the former company and launched Sandbox seven years ago.
After establishing the youth program, Summers had his eye on expanding the operation.
"So it's always been something I've wanted to add to our mission at the Sandbox, is to have some kind of community theater arrangement where people could perform and get involved in whatever capacity they would like," he said. "After speaking with the wonderful people at the JCC, they have such a wonderful mission there, about enriching people's lives culturally and in education programs."
Performances of "Breaking Up is Hard to Do" are scheduled for Friday, Oct. 20 at 7:30 p.m., Sunday, Oct. 22 at 3 p.m. and Friday and Saturday, Oct. 27 and 28 at 7:30 p.m. Tickets are $18 and $20.
For more information or for tickets, call 914-630-0804 or visit www.wstshows.come. The Bendhiem Performing Arts Center at the Mid-Westchester JCC is located at 999 Wilmot Rd. in Scarsdale.