Rende Apparent Winner By 3 Votes in North Castle Supervisor's Race
News Based on facts, either observed and verified directly by the reporter, or reported and verified from knowledgeable sources.
We are part of The Trust Project
Democrat Joe Rende is the apparent winner of the North Castle supervisor's race after paper ballots were counted, a recanvassing of the voting machines was completed and court proceedings sorted out five disputed absentee ballots.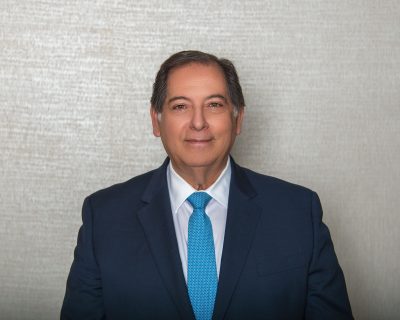 Rende, who was leading the race over Republican candidate and current Councilwoman Barbara DiGiacinto by one vote after election night, expanded his lead to three votes, 1,585-1,582, according to the Westchester County Board of Elections. Those totals reflect all votes after most of the remaining 36 paper ballots – 20 absentee ballots and 16 affidavits – were tabulated last week.
The Board of Elections will conduct a complete recount before it certifies the election, probably sometime next week.
However, there was controversy when Rende went to state Supreme Court in White Plains shortly after the election to challenge five absentee ballots that he charged were suspect because the people either no longer lived in town and/or questioned whether they signed the ballot themselves.
In a transcript available online and reviewed by The Examiner of the Nov. 14 court appearance, Justice Nancy Quinn Koba ruled that the five ballots would be set aside until the remainder of the paper ballots were opened and the recanvassing of the machines was completed last Thursday.
"Based upon the testimony that the court has heard to date in this proceeding, the court finds there is clear and convincing evidence of irreparable harm to the petitioner if the court allows the vote to proceed with respect to the five contested ballots that have been the subject of this proceeding to date," Koba stated.
However, when court reconvened last Friday, the five ballots were withdrawn from consideration by the DiGiacinto camp and Rende retained his three-vote lead.
He said the purpose of going to court was to make sure there was an accurate count, and people who clearly should not have voted in the North Castle election did not have their ballots added to the total.
"It wasn't a matter of me winning or losing," Rende said. "I would be more than happy to lose, but I wasn't willing to accept a black mark in terms of a negative on our election results for our town. I wanted to ensure that the residents of North Castle know that win or lose, no matter what candidate they represent or chose to vote for, that that election was fair and it was up and up. That's what I found most important and that's why I did what I did."
Reached last Saturday, DiGiacinto declined to comment on the results until the Board of Elections has a certified count.
Rende said he was offended by comments made the previous week by DiGiacinto who stated that her opponent's decision to go to court was to suppress votes.
"This (challenge) in no way, shape or form was designed to suppress votes," he said. "The only reason why I did what I did by bringing this into the courts is because the integrity of the election was in question, and it was in question because people who don't live in town any longer decided to cast absentee ballots."
Despite a tough campaign and post-election battles, Rende said he looks forward to becoming the next supervisor and working with DiGiacinto, who returns for the remaining two years of her third Town Board term.
"I look forward to a beneficial relationship and working with her," he said.
Although the council race for the second seat wasn't in serious doubt, Democratic Councilman Saleem Hussain also appears ready to serve a second term. The second-place finisher in the race behind running mate Jose Berra, he maintained a 32-vote lead over third-place finisher Larry Ruisi. Berra will serve a third consecutive term on the board.
The new terms begin Jan. 1.