Pleasantville's Sessions Wins the Section One Golf Championship
We are part of The Trust Project
Scott Sessions has been knocking on the door to golf stardom since his arrival at Pleasantville High School more than three years ago. No one knows that more than his Panther coach, Bob Delle Bovi.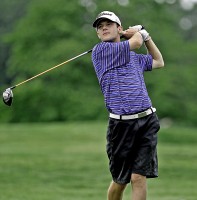 "You see certain kids and you see the desire, you see the ability and you say, 'this kid could be special,'" Delle Bovi was explaining last week. "When Scott was in the eighth grade, that's what I saw."
Only moments before, Delle Bovi had been watching from the gallery at Sleepy Hollow Country Club as Sessions, now a senior, put the finishing touches on a two-day total of 149 to capture the 2012 Section One Golf Championship, edging Anthony Berardo of Ardsley by a single shot and earning his second consecutive trip to the state tournament.
"This was my goal and I got it done," said Sessions soon after he had calmly clinched the title on Wednesday afternoon by getting up and down on the final hole to preserve the one-shot advantage he had just regained with a clutch birdie putt on the 446-yard, par-4 17th at the picturesque course overlooking the Hudson.
Sessions had started the day in second place, two shots off the lead, after his opening round of 75 on a soggy Tuesday at Mahopac Golf Club. For a while, though, it hardly seemed likely that he would be anywhere near Sleepy Hollow for round two of the tournament. He had begun abysmally, almost immediately falling out of contention and leaving himself in danger of missing the cut.
"I was really mad, obviously," said Sessions about his deflating five-over score after just four holes at Mahopac. "That's not the way you wanna start. It was raining, the greens were wet. I couldn't really get used to the speed, my hands were wet, the club almost slipped out of my hands once. But I just tried to block everything out and just get in a zone and take my time even more."
Then Sessions simply made par on the fifth hole. He did it again on the sixth, and kept on doing it the rest of the way until there were no more holes to play. By the time he had finished his round, all but one player in the elite field of 64 had fallen behind him.
"I just parred in," said Sessions. "It was amazing. It was great. I was in the zone. Once I made the two pars in a row, that kind of set me and I just went from there. I had two bogeys and a double and from there on I had one more bogey and I parred in."
According to Delle Bovi, it was the composure Sessions displayed in the face of Tuesday's early adversity that enabled him to finish atop the leader board a day later.
"When you are five-over  after the first four holes, a lot of kids lose their concentration, throw in the towel," said Delle Bovi, "and to go the next 14 holes and just play even-par, I think that was the turning point. He grinded it out and, if you think about it, that's how he won this tournament. It wasn't what he did yesterday. It's what he did from the fifth hole on yesterday, that's how he won the tournament. What he did today was he made the shots he had to make."
That included the brilliant pitch he made on 17 from the right side of the fairway to set up the birdie putt that enabled him to seize the lead for good. It came immediately after he had three-putted on the par-3, 155-yard 16th hole for a bogey that erased his one-stroke edge. On 18, his approach shot landed just short of the green but he was able to chip the ball close enough to the hole to make the par putt that validated all the faith his coach has had in him.
"It's a culmination of all that he's done over the last three years," said Delle Bovi. "He works very hard. He doesn't just play around here. He's committed. He goes to Florida. He plays year-round. He took it seriously from a young age and you could see the end result today."
Up until capturing the sectional title, Sessions, by his own admission, was not having the kind of senior season he had been hoping for.  "Yeah, during the year I haven't been playing that well," he said. "But then I started to practice more for this and it helped out."
Now his sights are set on next week's state championship at Cornell University, where he hopes to "win it, or at least top five, to go to the Federation."
Delle Bovi, for one, thinks Sessions can reach his lofty goals. "He's not gonna be intimidated," he said. "He's not gonna lose. Somebody's gonna have to beat him, that's how I feel."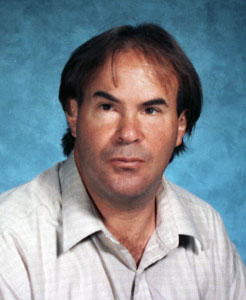 Andy is a sports editor at Examiner Media, covering seven high schools in the mid-Westchester region with a notebook and camera. He began there in the fall of 2007 following 15 years as a candid photographer for the largest school picture company in the tri-state area.
Read more of Andy's full bio here.
Read Andy's archived work here.