Pleasantville Moratorium Ends in Two Months: What's Next?
News Based on facts, either observed and verified directly by the reporter, or reported and verified from knowledgeable sources.
We are part of The Trust Project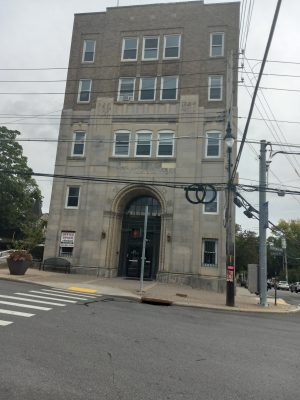 On July 30, Pleasantville's moratorium on new downtown development will end. The six-month pause started in January after residents expressed concern with what they saw as an escalated pace in new housing construction.
The moratorium has allowed the village to study the impacts of continued development over the next 10 years.
A lengthy discussion at the Village Board's May 22 work session focused on a plethora of issues, especially the local, regional and national housing crisis. The informal conversation was the first in a series that the board is planning, which might include a public hearing and a potential town hall meeting.
A special work session to continue the discussion is planned for Monday, June 5 at 7 p.m. at Village Hall.
Last week, no one on the board favored extending the moratorium. Comments centered on the updated study by Pleasantville's planning consultant, BFJ Planning, which confirmed that the village can withstand increased development, including impacts on infrastructure and population growth projected over the next decade.
"I hope the public understands that the object of the moratorium was not to stop development. That was never the point," said Trustee Paul Alvarez, adding how the pause was criticized by Westchester County. "The moratorium was a temporary tool that allowed us to do due diligence in getting a more accurate reading of the future impacts."
Residents have vented against the impacts of The Landmark 444 proposal on the corner of Bedford Road and Wheeler Avenue.
The plan, which has been reviewed twice by the Planning Commission, proposed preserving the former Chase Bank building while erecting four new adjacent structures containing 36 rental apartments, including 16 one-bedroom and 20 two-bedroom units. Four units would be affordable. One commercial space could potentially house a retail store or professional office.
Pleasantville's 2017 Master Plan update opened the door for residential projects at 70 Memorial Plaza, which will be completed before the end of the year, and 52 Depew St., rental units that are nearing full occupancy. Both projects were built using density bonuses offered by the village to encourage developers.
The board acknowledged that it has some leverage to tweak the zoning code to slow development or keep the current incentives.
"There are so many different levers that can be pulled, the consequences of which have to be taken into consideration," said Trustee Nicole Asquith. "This is not a simple process and I would like to personally dig into some of the changes to the zoning code BFJ suggested in their study."
Creating more affordable housing drove most of last week's discussion, especially since a statewide housing shortage has been a key focus for Gov. Kathy Hochul.
"The state's transit-oriented housing compact still remains on the agenda in Albany in some form," said Mayor Peter Scherer, despite it being pulled from the Fiscal Year 2024 budget.
Trustee David Vinjamuri has stressed the need to create more affordable housing units by proposing that developers provide 15 percent affordable units for new housing instead of the current 10 percent. Without more affordable units, the working middle class will be priced out of Pleasantville, he said.
"The people who are concerned about keeping Pleasantville the place that it was when they grew up should be much more concerned about housing affordability as a factor in changing the village over time than about the density of the downtown area," Vinjamuri said. "The reality is if you're not an investment banker with the ability to spend a million-plus dollars and then spend $3,500 a month, your parent is not going to be living here and your children will not be living here when they've left the house."
"We have to think about more serious solutions to the (affordability) problem instead of worrying about people who don't look like us living near us," he later added.
The view that more affordable housing would make for an economically vibrant downtown is widely held by the board, but they also realize that e-commerce has negatively impacted brick and mortar retail.
"We're not going to get a hardware or shoe store or a pharmacy in the way we once had them," Scherer said. "The world of retail is changing and Pleasantville has done pretty well when it comes to having more food and service-oriented stores. Specialty retail is more likely for a community like ours."
Board members repeatedly said they have been pressured by a few outspoken residents against further development, but they have not heard from a wider constituency. The challenge is to get input from more residents.
Trustee Michael Peppard said he has been meeting informally with residents to learn their views on future development and found that, among many issues, there is concern with being surrounded by buildings in the village center.
"What we should consider is building height and upper-story setback," he said. "It's preferable to think about architectural guidelines and gradation of density as you approach the village so that it's not so imposing."
Planned civic space and more accessible and visible green spaces have also been raised.
"That is a real important part of the experience of living here," Asquith said. "Hearing birdsong, seeing native trees is important for a host of important reasons."