Peekskill's Catalina, Smith Compete to Replace Retiring Testa
Election 2019: Westchester County Board of Legislators District 1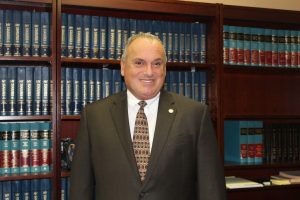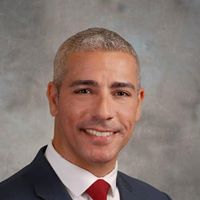 Two Peekskill attorneys and friends are going head-to-head to replace retiring 10-year Legislator John Testa and represent District 1 on the County Board of Legislators, which includes Cortlandt, Peekskill and Yorktown.
Frank Catalina, 62, who has practiced law in Peekskill for 38 years, served four years as mayor of Peekskill (2014-2017) and will appear on the Republican, Conservative and Independence lines.
"I know first-hand the things on a local level we worked so hard on, often need county level support and often, permission," Catalina said. "With my record as mayor, I will be well-suited to move Peekskill, Cortlandt and Yorktown forward with county support. As mayor, I found that without strong support, many times, Peekskill was not heard or action was delayed until the county acted. I will ensure aggressive representation for my district and northern Westchester, in general where, very often, the county has fallen short."
Colin Smith, 45, a criminal defense attorney, has served the last two years on the Peekskill Common Council. Prior to that he served six years on the Peekskill Board of Education. He will appear on the Democratic and Working Families lines.
"At the same time as we face the same challenges as the rest of our region, our part of Northern Westchester is also facing some very serious and specific challenges. We pay some of the highest taxes in the nation and, like many places, are facing a shortage of affordable housing. I will work with the both state and local officials to expand affordable solutions for our working families and seniors," Smith said. "The impending shutdown of Indian Point will result in substantial loss of jobs and tax revenue. I will work hard to find solutions to blunt the impact of this loss and provide support for those affected. As a community with a large waterfront – and as a community period – we're also on the frontlines of the climate crisis. I will continue the fight to make our County green by expanding the availability of renewable energy sources and reducing reliance on fossil fuels."
Catalina cited the closure of the Indian Point nuclear power plants in Buchanan as the top issue in District 1.
"With the loss of 40-50% of taxes, Buchanan and the Hendrick Hudson School District look to be hardest hit," Catalina said. "The county park at Blue Mountain is, quite frankly, a disgrace and needs to be brought back to its glorious past. There are several pressing issues facing Northern Westchester from roads and infrastructure to the sanitary sewer district, to homelessness to immigrants. We have all the pressing issues that need constant attention."
Smith listed jobs, the economy, the environment and housing as top priorities.
"Whether due to the closure of Indian Point Buchanan or empty store fronts in Peekskill and Yorktown, many in our district are struggling to find work," he said. "I will work with government officials, labor unions and the business community to ensure good-paying jobs for our available first to residents. I will demand our government make health and environmental a safety top priority and I will fight to make sure every available resource is used to blunt the impact of lost tax revenue — particularly in communities like Buchanan, Verplanck and the surrounding areas. Housing is also growing problem in our District. I will work to expand affordable solutions for residents."
Catalina said as mayor he demonstrated he could get things done despite being in the minority, as he would be if elected to the Board of Legislators, where Democrats hold a commanding edge.
"It's all about convincing a majority to vote my way on an issue that makes sense, is good for Westchester and good for my district," he said. "My two terms as mayor of a city (a minority party mayor) has shown me the political angles lawyers often ignore but it was working WITH the opposing party on great ideal that made those two terms so successful. I think this is the prime difference between me and my opponent. He sees things and talks about the possibilities. I see things and can tell you exactly how we can accomplish them as I have a solid record of achievements I can point to."
Smith said his experience on the Common Council and Board of Education has prepared him well for county service.
"Generally, a lot of the job of county Legislator is about building coalitions and working with other levels of government to coordinate our response to tough challenges like the opioid crisis," Smith said. "We need to fight for our community respectfully and forcefully and work with people of all parties at all levels to get results. The ability to do that part of the job is a key difference between the candidates in this race. I build bridges, my opponent burns them."