Panthers' Season Ends With a Regional Loss to Marlboro
We are part of The Trust Project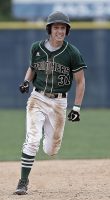 A long bus ride north turned into a short stay in the state tournament for the Pleasantville baseball team.
Just five days after capturing the Section One championship, the Panthers' season came to a disappointing finish with a 4-3 loss to Marlboro in a Class B regional semifinal at Cantine Field in Saugerties on Thursday afternoon.
The Section Nine champion Iron Dukes used a three-run fifth inning to break a 1-1 deadlock on their way to their 20th victory in 21 games. Starting pitcher Sam Mongelli limited the Panthers to four hits in his five innings of work and provided a key run-scoring triple in the big fifth inning for Marlboro. But to Panther head coach Dan Iorio, it was his team's four errors that made the difference in the outcome.
"I mean, you've just gotta look at the scoreboard," he said shortly after the Panthers had been retired in the top of the seventh inning with the tying run in scoring position. "We outpitched 'em, we outhit 'em. The errors, three out of those four errors came around to score, and that's what cost us the game. That's the bottom line. In a game like this, it can't happen and we all know that."
After the Panthers had been retired in order in the top of the first inning, Marlboro came to bat and took advantage of a pair of errors to get on the board first. Pleasantville starter Danny Melillo struck out the first two hitters he faced before Mongelli reached on a single to left field. Mongelli then stole second base and moved to third when the throw sailed into center field. He scored on Brendan Mahusky's chopper to third that led to an errant throw across the diamond.
Melillo stranded a runner at third base in the second inning by striking out Eric Grzechowski. The Panthers then tied the game at 1-1 in the third as Justin Perlman lined a one-out single to center and later came around to score on Brendan O'Neill's single to right field.
Marlboro had a chance to reclaim the lead in the bottom of the third, but Austin Casey was left stranded at third base when Melillo retired Mongelli on a pop-up to first and Mahusky on a grounder to third. In the fourth inning, leadoff batter Nick Salzarulo reached on an error, then soon wound up on third base as the too-high throw trying to catch him stealing ended up in the outfield.
But Panther cleanup batter Mike Matica was retired on a comebacker and Salzarulo had to stay at third. With Nick Satriale at the plate, a Mongelli pitch got past catcher Trevor Taylor and Salzarulo dashed to the plate. Unfortunately for the Panthers, the ball bounced off the wooden backstop right back to Taylor, who was able to easily tag out Salzarulo. To add to the P'ville misery, Satriale then followed by lining a single to left.
"He shouldn't have gone, and he knew he shouldn't have gone," said Iorio of the ill-fated attempt by Salzarulo to score the go-ahead run. "As a senior, he should know better. We watched it happen in pregame. We talked about it, but still he went. So that's why it hurt."
In the bottom of the fourth, Melillo got out of trouble once again, stranding Alex Leduc at third base by striking out Taylor. That set the stage for the fateful fifth inning. In the top half, the Panthers loaded the bases as Massimo Stinziani led off with a walk and, two outs later, O'Neill singled to right and Melillo was hit by a pitch. But Salzarulo was jammed by a pitch and hit a squibber into the air that Mongelli easily caught for the third out.
"That's one of our better hitters," said Iorio about Salzarulo. "You know, we had an opportunity there. It just didn't happen. Didn't work in our favor today."
Marlboro's Grzechowski reached on an error to start the bottom of the fifth. He stole a pair of bases, then scored the go-ahead run when Mike Greco slapped a 3-2 pitch into right for a single. After a sacrifice bunt, Iorio summoned O'Neill to pitch in relief of Melillo. But Mongelli blasted an 0-1 pitch all the way to the fence in left-center field for an RBI triple. Mahusky followed by flaring a single over first base to score Mongelli and stretch the Iron Dukes' lead to 4-1.
Facing relief pitcher Fred Callo in the sixth, the Panthers responded with a pair of runs. Matica led off with a single to center and Satriale followed by belting a full-count pitch to the gap in right-center field for a triple. Two outs later, Satriale scampered home with Pleasantville's third run as Perlman rapped a single down the left-field line.
The Panthers came to bat in the seventh with one final chance to extend their season. O'Neill and Melillo were quickly retired, but Salzarulo kept Pleasantville's fading hopes alive by dropping a single into right field. He moved to second base on a wild pitch, but that was as far he would get as the game ended on a bouncer to second by Matica.
"They fought to the end, but it just didn't work out for us today," said Iorio, whose team finished up 18-6. "They battled, and we did that all year. Even the games we lost, they were all close games. We fought to the end, and that's the type of team we are. That's why we were here today."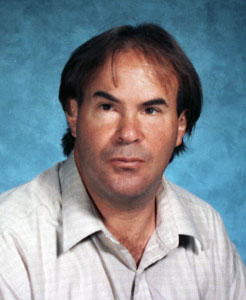 Andy is a sports editor at Examiner Media, covering seven high schools in the mid-Westchester region with a notebook and camera. He began there in the fall of 2007 following 15 years as a candid photographer for the largest school picture company in the tri-state area.
Read more of Andy's full bio here.
Read Andy's archived work here.