Pandemic Fuels Local Author to Commit Murder on the Written Page
News Based on facts, either observed and verified directly by the reporter, or reported and verified from knowledgeable sources.
We are part of The Trust Project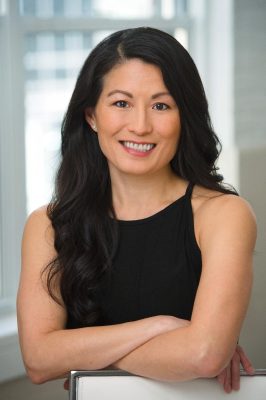 Did going crazy during the pandemic feed a fleeting urge to kill someone? Not surprising. We were isolated, stuck at home with the kids, fighting depression or some form of rage.
So what did some folks actually do?
For Taiwanese-born author Lyn Liao Butler, those darker emotions of the past three years are channeled into her new debut psychological thriller "Someone Else's Life," published by Thomas & Mercer. It goes on sale Feb. 1.
"This book was accidental," Butler explained. "I wrote it during the pandemic when I was homeschooling my eight-year-old son. I was in a dark place and wanted to start day-drinking. But instead, I took out it out on my characters. People are stalked, killed intentionally and accidentally."
Butler's two highly successful women's fiction books are "The Tiger Moms Tale" and "Red Thread of Fate." (Both were published by Berkley in 2021 and 2022, respectively.)
In "Someone Else's Life" protagonist Annie Lin struggles as a mother, wife, daughter, sister and friend. The backdrop is Kauai, Hawaii, a seemingly idyllic place to recover from a life in tumult in the wake of Annie's dance studio going bankrupt, the loss of her mother and dog and a terrible accident that leaves her young son traumatized. The compelling twists and turns plunge the story into raw emotional terrain replete with deep compassion and a good dose of humor.
"I wanted to write a book about a woman whose life fell apart but how she tries to start over," Butler said. "It's about her journey into finding herself again."
The very first chapter, entitled "Laptop ANNIE file," is a first-person narrative, instantly drawing in the reader by divulging Annie's inner psyche, her fears, self-doubt, her jealousy. Butler said the laptop files are sprinkled throughout the book while most of the novel is written in the third person.
"There's a reason why I wrote those laptop files and you find out why at the end," she said.
Butler was born in Taiwan and moved to the United States when she was seven. Before becoming an author, she was a professional ballet and modern dancer, and is currently a personal trainer and fitness and yoga instructor.
Butler moved from New York City to Somers in 2013, where she lives with her husband, a New York City fireman of 27 years, and their 10-year-old son. Both her parents live in Westchester.
For Butler, it's essential to weave Taiwanese culture into her stories.
"America is so diverse and until recently most books feature white characters or maybe a Black person in a secondary role," she said. "As Asians, we don't see ourselves in stories. In fact, a lot of people to this day think Taiwan is Thailand. There are so few books about Taiwan."
Most of Butler's characters are based on people she knows.
"Everybody in my life has somehow made it into my books," she said. "I don't portray them exactly the way they are but I do draw a lot of inspiration from them."
Now in the works is a second thriller which deals more with being Taiwanese and where Butler models her characters on folks in her everyday life.
"This next thriller is based on a couple I teach yoga to and the woman is a huge crime fan," Butler noted. "I told them they'd end up in the book and one of them would be a killer. They loved it."
Butler will be talking about her new book in February and March at the local libraries listed below.
Thursday, Feb. 2 at 6 p.m. Panel at the Katonah Village Library, 26 Bedford Rd. in Katonah. With Wendy Walker, Katie Sise and Wendy Staub.
Thursday, Mar.16 at 6:30 p.m. Book event at the Somers Library, Route 139 at Reis Park in Somers.
Thursday, Mar. 30 at 6 p.m. Author event at the Hendrick Hudson Free Library, 185 Kings Ferry Rd. in Montrose.