Ossining Resident Pleads Guilty to Forging Checks
We are part of The Trust Project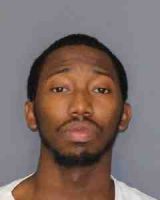 An Ossining man is facing at least two years behind bars after pleading guilty Friday of being involved in a large scale fraudulent operation that involved forging checks.
Devante Rainey, 24, of Snowden Avenue, is scheduled to be sentenced May 12 following his guilty plea before Judge Larry Schwartz to one count of identity theft in the first degree and one count of criminal possession of forgery devices, both Class D felonies. He could be sentenced to a maximum of seven years in prison.
According to Westchester County District Attorney Anthony Scarpino, Jr., Rainey had been a target of his office for two years as being a prolific check forger who purchased photographs of co-conspirator's payroll checks, then used the routing numbers and checking account numbers on those checks to create forged checks using small business software.
Rainey then deposited the checks via mobile deposit into co-conspirator's bank accounts, making the fraudulent activity one step removed from him, according to Scarpino, who added Rainey used fictitious payor names and addresses on the checks to try to mislead law enforcement.
In March 2016, search warrants were issued by investigators on two premises Rainey was using as forgery "mills," one in Ossining and one in Cortlandt. Computers, printers, forged checks and phones were recovered. In Cortlandt, shredded checks and other discarded evidence of checking making were located in a dumpster.
In addition, when Rainey was arrested, he was found with two forged checks in his pocket. Forensic analysis of phones and computers revealed the size of the activity.