News Based on facts, either observed and verified directly by the reporter, or reported and verified from knowledgeable sources.
Ossining Board Unveils New Village Seal with No Indian
We are part of The Trust Project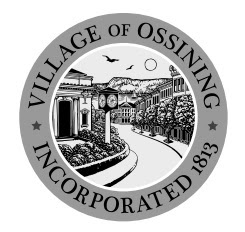 The Village of Ossining has a new seal, without a Native American head that was associated with the municipality for three-quarters of a century.
The village's Board of Trustees recently unveiled the seal, which Mayor Rika Levin stated "represents the heritage and iconic look and feel of our village."
"For over 75 years, the village's seal depicted an indigenous person in profile in honor of the original dwellers of the land upon which Ossining was settled. When this seal was first introduced, 'Indians' were popular symbols for schools and other institutions. Still, in recent years, indigenous persons' use as mascots and seals has come under scrutiny in the United States," Levin stated.
"The Village Board of Trustees, while understanding that many village residents feel an attachment to the 'Indian' seal, are also cognizant of the fact that as times and attitudes have evolved, a fresh review was in order," Levin continued. "The board, working with the community through a survey and ongoing dialogue, re-evaluated what our Ossining village's seal format represents and collectively determined what a new seal should include: a graphic that is distinctly Ossining and looks towards a bright future, flanked by architectural design evocative of the village's historic past."
The Board of Trustees wasn't always in lockstep on what the new seal should look like. In December 2020, former Mayor Victoria Gearity, in one of her last meetings, was criticized by Levin, who had just been elected to succeed Gearity, and Trustee Robert Fritsche for leaving the majority of the board out of the process while she pursued a seal change that included a Double Arch.
The Double Arch is the only one of its kind in New York State. The Double Arch seal, a version of which the Town of Ossining utilizes, was used in correspondence and communications from the village's Parks and Recreation, Police and Fire departments and was used during village's bicentennial and in the Master Plan.
Meanwhile, a survey circulated to residents on social media revealed 77% of the 1,817 respondents favored the Double Arch.
The Board of Trustees later commissioned Brian Sheridan of Hothouse Designs, a graphic design artist in Ossining, to redesign the seal to feature Ossining's downtown, historic architecture, Main Street corridor, and the Hudson River waterfront.
"The Village of Ossining has a rich history that includes a commitment to preserving our community's cultural diversity while creating an even better tomorrow for the people who make up the Ossining community today," Levin stated. "The center of the redesigned seal features some of the community's greatest assets."