Offsetting Loss of Indian Pt Revenue Still Challenge One Year Later
We are part of The Trust Project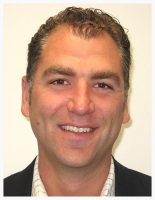 It has been one year since local officials were blindsided by the announcement that the Indian Point nuclear power plants in the Village of Buchanan would be shutting down in 2021.
While the shock of the secret agreement between Entergy, Governor Andrew Cuomo and Riverkeeper that was publicly revealed on January 9, 2017 has long worn off, government and school leaders are facing the challenge of how to replace $32 million in collective revenue that will be lost, along with 1,100 permanent jobs.
"The real problem is that there is no source of funding at the state or federal levels to offset our loss of revenue that begins in 2020/2021—$32 million in total and the loss of many good jobs," said Cortlandt Supervisor Linda Puglisi, whose municipality currently receives $800,000 annually from Entergy, which represents two percent of its budget.
Buchanan is set to lose $4 million, or 46% of its operating funds, while the Hendrick Hudson School District will be suffering a $24 million hit, or 33% of its budget.
"It has been a year of many meetings, asking many questions and trying to get our head around the challenges we face and how best to mitigate the loss of revenue and jobs for our community," Buchanan Mayor Theresa Knickerbocker said.
Besides the annual funding Hendrick Hudson receives, Superintendent of Schools Joseph Hochreiter pointed out Entergy has donated more than $400,000 for supplies and equipment over the last 10 years so the district could provide innovative STEM programs for its students, along with sponsoring field trips, guest speakers and other educational enhancements.
Immediately following the news of the plant's closures, Hendrick Hudson shelved a more than $14 million capital improvement project that had been in the works.
"While the news of Indian Point's closure shocked and surprised our community, I remain optimistic and hopeful that our collective advocacy efforts, by working with local state and federal officials, will ensure that our world class educational opportunities for the children of Hendrick Hudson remain intact for generations to come," Hochreiter said.
"Our community has rallied together and has shown a resilience to work collaboratively, a willingness to be informed and educated, and commitment to work together as we confront the revenue gap Indian Point's closure will create," he added. "One year later, our focus will be to ensure governmental financial assistance, and that property taxes will not be the sole source to close the projected financial gap."
Under the pact reached by Entergy, Cuomo and Riverkeeper, Indian Point Unit 2 will cease operations as early as April 2020 and Unit 3 in April 2021. However, an emergency provision is included that could give Entergy an additional four years of service in the event of war, a sudden increase in electrical demand or a sudden shortage of electric energy.
A 23-member local task force was created to identify ways to respond to the near future plug being pulled at Indian Point and the committee has been meeting regularly. Last spring, the governor also set up a special task force, which Puglisi, Knickerbocker and Hochreiter sit on, and the state has retained a consultant to specifically address the reuse of the 240-acre site. That report is expected to be completed in April.
"We don't have to look far to see what happens in communities throughout New York State when businesses close, jobs are lost, and school funding goes away," Hochreiter said. "It goes without saying that my chief responsibility here is to work tirelessly to mitigate these potentially negative impacts on our local communities, residents, and ultimately our children. Five-year-olds, 11-year-olds or high school seniors should not pay the consequence of a set of decisions and negotiations that have long-lasting negative implications."
In the meantime, the Cortlandt Town Board is committing $75,000 to hire an economic development consultant, and the board has agreed to set aside $100,000 annually in a special fund to prepare for the end of Entergy's financial contributions.